YouTuber Logan Paul And Former NFL Receiver Antonio Brown Spar On Twitter: 'I'll Drop You Faster Than The Patriots'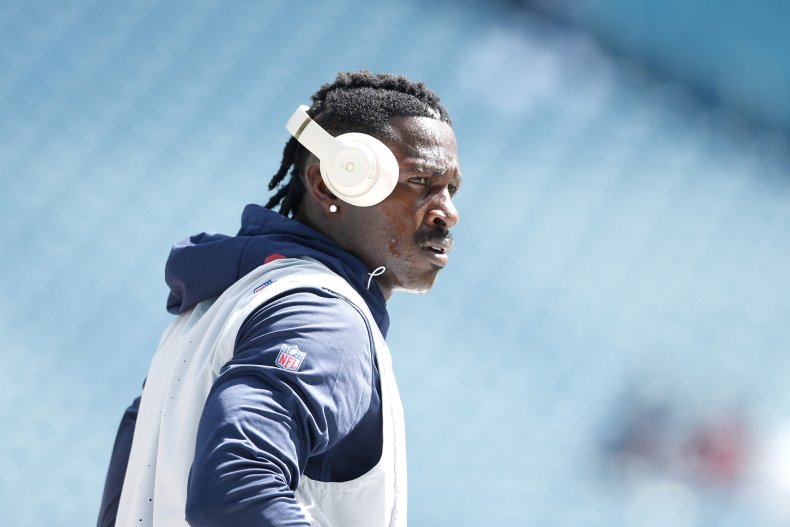 On Tuesday, YouTuber Logan Paul and former NFL wide receiver Antonio Brown traded jabs on Twitter, challenging each other to a fight.
It began with a tweet from Brown which read, "square up @LoganPaul," and led to a reply from Paul saying, "I'd drop you faster than the Patriots."
Paul's mention of the New England Patriots relates to Brown's short stint with the team, which only lasted one game before he was released.
Though the two did not publicly set a date for any fight, Paul is no stranger to the boxing world.
In 2018, Paul fought another popular YouTuber, KSI, in an amateur boxing match, which ended in a majority draw. The two then fought again in November 2019 in what was considered a professional rematch. This second fight went the full distance of six three-minute rounds and ended with KSI as the winner in a split decision.
Despite Brown's brief appearance during the current NFL season, he has remained in the spotlight. He has made multiple apologies to the Patriots and the team's owner Robert Kraft, recently released a music video to a song titled "Whole Lotta Money" under his alias "AB," and he even called his recent workout with the New Orleans Saints a "publicity stunt."
This was the first time the two have interacted on Twitter, but it is not the first time Paul has mentioned Brown as a potential boxing matchup. While appearing on the podcast, KFC Radio, Paul mentioned Brown's name when speaking about an opponent he had in mind for a future fight.
"Antonio Brown, I wanna f*** you up," Paul said during the podcast.
While the two never actually planned a fight, their trading of jabs led to one sportsbook, BetOnline, already releasing odds for a potential fight. The odds, which were posted on Twitter by OddsShark, listed Paul as the favorite with -2000 odds and Brown with +1000.
Brown later retweeted OddsShark, adding the comment "oh really."
The early odds released for the prospective fight list it as a boxing match, but Paul has made it clear that he would like to start fighting in the mixed martial arts (MMA) world.
Paul recently posted a picture to Instagram, with the caption focusing on impactful moments he experienced in 2019, and states his plans to fight in 2020. "I'll likely have two fights next year, 1 MMA and 1 Boxing," Paul wrote.