YouTube star MatPat has thrown his hat into the ring to become the new host of Jeopardy! as producers continue their search for a permanent presenter.
Since the start of the year, a host of celebrities have been seen temporarily helming the primetime quiz show following the November 2020 death of beloved host Alex Trebek.
And after scandal-hit Mike Richards stepped down from the job in August—just days after he was announced as having pocketed the coveted role—MatPat, 34, has launched a petition on Change.org for him to be named as Trebek's successor.
Game Theory creator MatPat, real name Matthew Patrick, boasts more than 30 million subscribers across his YouTube platforms—one of the factors he's hoping will prompt Jeopardy! producers to pay attention to his appeal.
A statement on the petition reads: "For a decade, MatPat has brought entertainment and education to viewers as the creator/host of Game Theory.
"Along with Film Theory, Food Theory, and his gaming talk show GTLive, he's assembled a worldwide community of over 30 million Theorists all united in their love for overthinking the world around them.
"His drive to help people learn through their favorite games, movies, and food has inspired viewers of all ages to more closely examine the world around them and think more critically about the media they consume.
"Together with the Theorist community, he's helped raise over 5 million dollars for charity and is committed to making the world a kinder, smarter place.
"This petition is to show the team behind Jeopardy that MatPat has the support of the trivia-loving community and that they want to see him as a guest host on Jeopardy. It's time to let new media help bring in a new age for this iconic show!"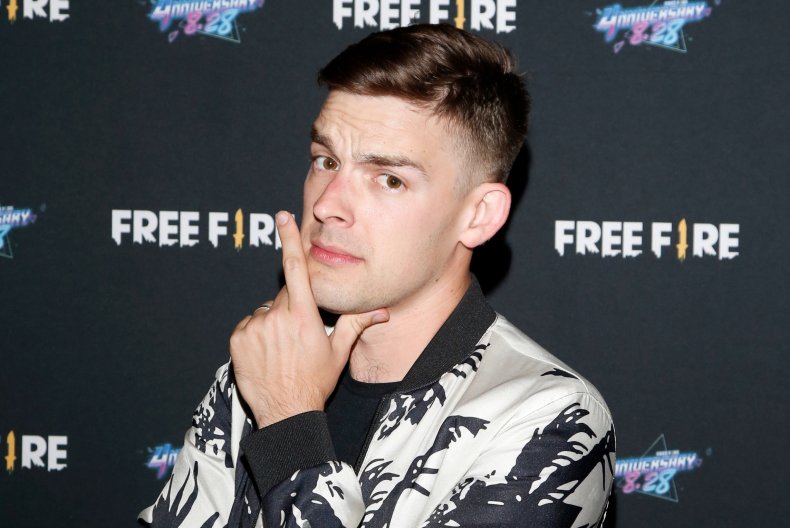 At press time, the Ohio native had pulled in more than 56,000 signatures. His target currently stands at 75,000.
In a YouTube video entitled "I SOLVED The Jeopardy Host Controversy," which was released on Tuesday, MatPat said: "Of course I would love to host Jeopardy!—it is literally in the title of this video.
"I would like to nominate myself for the role. I think I'd be great. And I know I should probably lampshade this, or state all the reasons why everyone else is so much better, how I'm biased in my own opinion. You know what? I'm not.
"I think I'm as much in the running for this thing as all those other awesome educators, or all those other 16 guest hosts who have been cycled through the show at this point."
MatPat, who appeared to have recorded the video before it was announced on Tuesday that Richards was let go from his job as Jeopardy! executive producer, went on: "You get zero percent of the jobs you don't apply for, so here I am applying, Mike Richards.
"I have four YouTube channels that have threaded the needle of education and entertainment for the last 10 years."
After sharing an extensive list of other YouTubers that he believed would also be suitable for the role, MatPat praised the talents of Trebek.
"Do I think that me or any of the YouTubers I mentioned in this video could do what Alex Trebek did? No.," he said. "But the key detail that this whole host search is forgetting is that the new host of Jeopardy! shouldn't be looking to replicate what Alex Trebek did.
"There's a reason he's an icon that can't be replaced—because he did the show his way. Trying to copy Alex's act will always read as false or a worse version of what he was doing."
Elsewhere in the video, MatPat shared his reasons why online content creators are suited to TV presenting roles, as he said: "Online creators try to be real. We need to be real. We try to connect with our audience.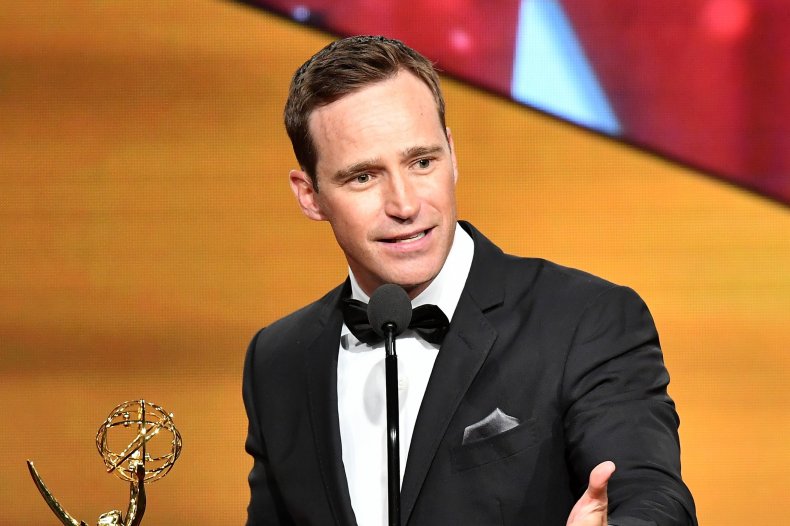 "We try to be ourselves on camera and be reliable figures that you wanna hang out with in your house on a regular basis. We don't answer to network managers. We're our own barometers of what is and isn't OK to put out there into the world."
He also factored in his relative youth, stating that the average age of previous guest hosts, he said, stood at 53, which he believes will alienate younger viewers.
"I have been on YouTube for 10 years at this point, so I'm aboard the 'age is just a number' train," he said. "This is not me trying to say that you can't do amazing jobs at that age, but I will say that the language of media is different now than it was 40 years ago.
"For the show to continue for another 40 years, it needs a fresh look, just like when Alex got his start in 1984 during the first big Jeopardy! reboot... The next host of Jeopardy! would do well if they can believably speak across generations."
Newsweek has contacted a representative for Jeopardy! for comment.
Richards stepped down from his role as presenter on August 20, nine days after it was announced that he was taking on the role, after backlash over a series of offensive comments he had made while hosting an old podcast.
Sony Pictures Television said at the time that he was staying on as executive producer, though it was announced on Tuesday that this would no longer be the case.
Mayim Bialik will continue in her role as the Jeopardy! host for primetime specials and a spinoff series following Richards' departure. She will also take over the reins for the daily evening show ahead of more guest hosts stepping in.
In the interim, Richards' behind-the-scenes role will be taken over by Michael Davies, who serves as executive producer on Who Wants to Be a Millionaire.