YouTuber's Claim She Was Victim of an Attempted Kidnapping Sparks Burden of Proof Debate
With a single social media post, popular beauty YouTuber Jaclyn Hill catalyzed a sprawling internet conversation about what alleged female assault and abduction survivors owe skeptics.
One of YouTube's most successful influencers, Hill has weathered several high-profile conflicts and controversies during her time in the public eye. In June 2019, she was accused of selling lipsticks that were contaminated with everything from mold to human hair and white fibers. In a YouTube video that addressed the allegations, she told viewers the fibers came from "white cotton gloves." Later that month, Marlena Stell, the chief executive officer of cosmetics company Makeup Geek, said Hill disregarded Stell's professional advice in a dishy tell-all.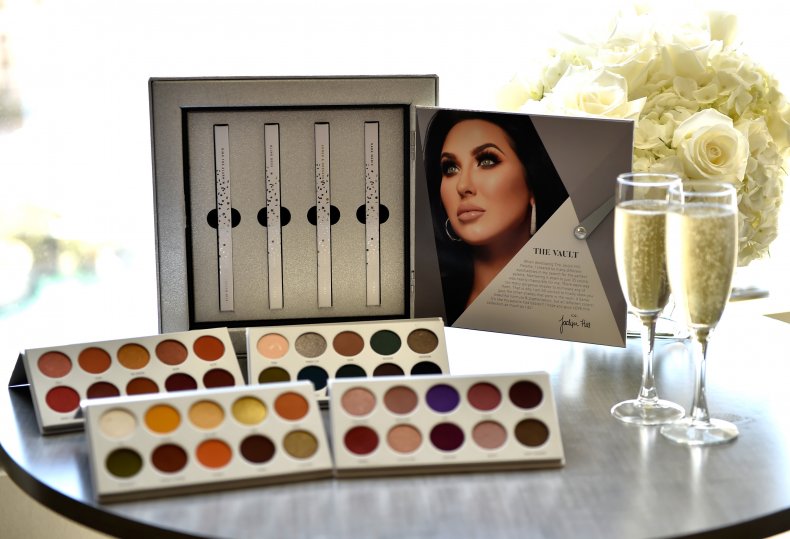 On Sunday afternoon, Hill tweeted three sentences that alarmed her millions of followers on the platform. Writing, "I seriously had one of the scariest experiences of my life last night," she claimed that two males had tried to "physically pull [her] into their car while [she] was alone outside." In a subsequent tweet, she promised she would go into greater detail in an Instagram story.
While many of her fans were concerned, other commentators pointed out the timing of her claim was suspicious. One of Hill's newest products, a "sun kissed [sic] cream bronzer," has been met with criticism for what some perceive as its non-inclusive shade range, according to The Daily Dot.
Fellow makeup guru Kevin James Bennett certainly thought so. Retweeting Hill's original tweet, he implied she had invented the whole kidnapping story in an attempt to deflect attention away from the controversy.
"Interesting. Attempted abduction outside her home, as her company is dragged across social media for an intentional lack of inclusivity. I truly hope nothing actually happened, but this reads like Jaclyn's usual gaslighting to get her out of trouble. Police Report, please?" he wrote. The same day, he also suggested that a woman who had actually been targeted in an attempted kidnapping would be too distressed to think to break the news on social media in the immediate aftermath.
"If 2 strangers attempted to drag me into a car and abduct me, I'd be too traumatized to post about it on social the next day, unless it was to help track them down. And announcing you'll do a play-by-play of the incident less than 24 hrs later on IG Live? NO," he wrote.
Noting that they, too, found Hill's claim hard to swallow, some Twitter users applauded Bennett, who has repeatedly made negative comments about Hill's bronzers on Instagram, for injecting a dose of healthy skepticism into the online conversation. In many cases, they picked apart the wording and presentation of her original tweet in order to make their point.
"Literally and physically at the same time pulling her...just sounds made up like a car wreck..,,,," one commenter on his first tweet wrote.
"Maybe it's just me but when something f***** up happens i don't follow up with a f****** emoji at the end," another wrote. Hill concluded her original tweet with an icon of a crying face.
In response, Hill's fans went after Bennett and his supporters for victim-blaming, or criticizing the victim of a crime rather than the perpetrator, with a vengeance. Invoking the #MeToo movement, some pointed out that the very act of reporting an attempted abduction could retraumatize survivors, making them reluctant to go to the police.
"Literally who asked you to provide your take and question whether these events happened? Believe women when they speak up instead of acting like it's your job to dispel the stories. It's people like you who discourage women from discussing the real danger they experience," one commenter wrote.
"No one owes you a police report about their ASSAULT. very disgusting behavior. That someone came forward about something potentially traumatizing and the first thing on your mind is to discredit her and do mental gymnastics on how she may be lying," another wrote.
Hill herself responded to Bennett's insinuations in kind. On July 12, she tweeted a sharply worded rebuttal.
"The fact people are accusing me of lying about what happened to me this weekend is absolutely disgusting!!! You are the reason why so many people don't speak up about things that happen to them," she wrote.
Newsweek reached out to Hill for comment but did not immediately hear back. In response to a similar request, Bennett simply wrote, "No."
Updated 07/14/2021, 6:07 p.m. ET: This story has been updated with a statement from Kevin James Bennett.