YouTubers Keep Partying Without Masks, and Not Being Punished For It
This week has seen a number of well-known YouTube personalities and social media influencers forced to apologize for attending parties without wearing masks or practicing social distancing.
James Charles, Erika Costell, Tana Mongeau, and others are facing backlash after appearing in videos on social media at a crowded party in Los Angeles—but will they face any repercussions?
The California Department of Public Health's current regulations state that all gatherings should be postponed or canceled. This includes gatherings such as concerts, conferences, and professional, college, and school sporting events.
The document further states that a "gathering" is any event or convening that brings together people in a single room or single space at the same time, such as an auditorium, stadium, arena, large conference room, meeting hall, cafeteria, or any other indoor or outdoor space.
This applies to all non-essential professional, social, and community gatherings regardless of their sponsor.
At least 93 new coronavirus deaths and 7,718 new cases were reported in California on July 27. Over this past week, there have been on average 9,552 cases per day in the state, an increase of 15 percent from the average two weeks earlier, according to the latest figures.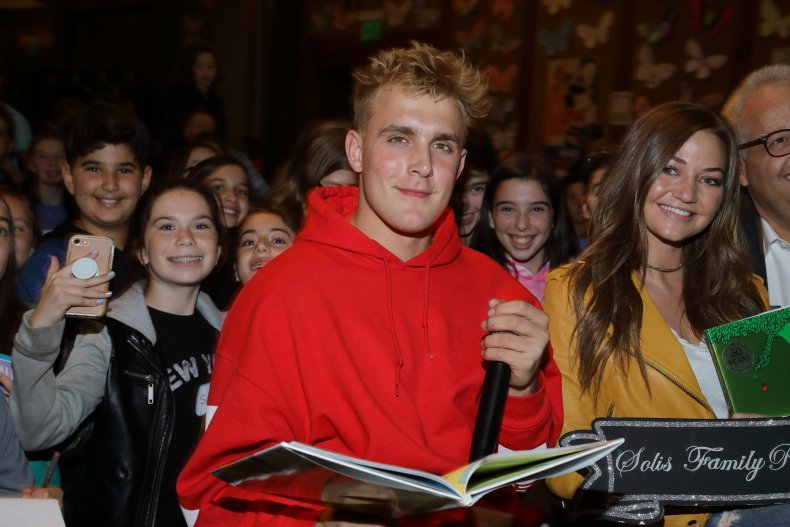 A representative for the California Department of Public Health told Newsweek: "We urge Californians to continue to wear masks and physical distance to protect themselves and others against COVID-19. This includes not mixing with people outside your immediate household and keeping small gatherings outside where people can stay six feet apart to help slow the spread of the virus."
This of course means, no parties. Yet a number of these prominent influencers, each with large followings, have seeming flaunted these rules and broadcast it their wide audiences, but it appears that no one has been penalized at this point.
The Los Angeles County Sherrif's Dept (LASD) told Newsweek that the City of Calabasas enacted a municipal code that allows the LASD to disperse large gatherings that represent a threat to public health and safety following the issuance of the governor's orders.
A spokesperson added: "As we have done since the beginning of the pandemic, LASD deputies will continue seeking voluntary compliance and educating the public."
Another YouTuber, Jake Paul, held a party at his Calabasas mansion earlier this month which left mayor Alicia Weintraub "outraged."
"They're having this large party, no social distancing, no masks, it's just a big, huge disregard for everything that everybody is trying to do to get things back to functioning," Weintraub told Fox 11. "It's really just a party acting like COVID does not exist; it's acting like businesses aren't closed."
On July 15, Weintraub said her office was working with the Lost Hills sheriff to institute a "zero tolerance" policy on house parties in violation of health orders. "No more gatherings will be tolerated like this," she said.
Newsweek also reached out to the mayor of the City of West Hollywood, Lindsey P. Horvath, but did not receive a response at the time of publishing, for comment on the party attended by Charles, Costell, Mongeau and more in the so-called Hype House on July 21.