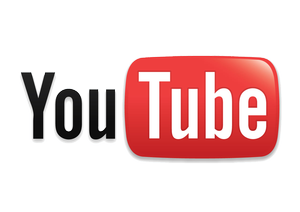 Nearly two months after a disturbing video began circulating around social media, YouTube's popular vlog channel "Ace Family" released the first part of their documentary Welcome To Our Life.
Since the documentary's debut Saturday, the nearly 30-minute video has garnered over 5 million views and remains at the No. 1 spot on YouTube's trending page. The video details the couple's first apartment together and their road to social media fame.
"It was so peaceful," Catherine Piaz said in response to what it was like before their YouTube channel took off.
"I was definitely more free," Austin McBroom added. "What I mean by free is that I was able to go out and not worry about anyone around me. I was to go, do what I had to do ... and not worry about anyone following me."
Detailing their growth from 300,000 to 1 million and now to their present subscription-count of 15 million, the couple found that their fame was starting to get out of control. With fans tracking down their residences and knocking on their doors, both McBroom and Piaz began to realize they "couldn't be normal anymore."
"There's really nothing private in our lives anymore," McBroom said in the video. "As much as we want certain things to be private, it's just not possible anymore because we need to film everything."
"We need content," Piaz added. "It can be stressful sometimes because we want to feel safe, we want to feel at home, but we have to film in our home because our home is our office."
Toward the end of the video, McBroom revealed he had thought about quitting YouTube.
"I didn't think you'd ever say that," Piaz said to McBroom.
"You really have to be mentally strong to do what we do," McBroom added.
While many of the Ace Family's fans commenting their love for the video, there were some commenters who didn't show the same kind of support.
"They're making it so dramatic. fam, u can afford whatever u want and u can do whatever u want," one YouTube user wrote.
"Nothing about this story was a "struggle" or made me feel sympathy. If its [sic] such a problem stop Youtube," another commenter wrote. "Go into a gated community next time. Tell people what we actually want to hear. I use to love you guys but you lost yourselves."
The debut of the YouTube family's documentary came nearly two months after a video featuring McBroom buying a phallic-shaped lollipop for a young girl. Originally posted on McBroom's Snapchat, the video was quickly recorded and posted to Twitter January 7.
The video below may be disturbing to some viewers.
"Show Catherine what you have in your hand," McBroom says in the video, as the child holds and licks the phallic-shaped candy.
Whether they were fans of McBroom or not, many people found the video "disturbing." One even called out YouTube to do something about their creators "sexualizing a little kid."
"Hey, @YouTube one of your content creators think that sexualizing a little kid is funny," a Twitter user wrote. "@AustinMcbroom, and also this little girl is his fiancée's child and that just adds a whole other layer of grossness. @TeamYouTube, I hope you don't care more about money than children."
The identity of the child is not known. While McBroom is a father of two girls, both of them are younger than the girl shown in the video. Some claimed the girl in the video is related to McBroom's wife.
The ACE Family has not formally addressed the lollipop incident; however, it may be a subject of discussion in the remaining parts of the documentary. The second part of Welcome to Our Life premieres March 2.