As winter looms on the horizon, 90 Day Fiancé fans are in for a whole new season of their favorite show. Season 8 will return on December 6 with seven couples, three of which have already been featured on a variety of 90 Day spinoffs.
The full cast list was announced on Tuesday by People, and it includes Mike and Natalie from Season 7, Rebecca and Zied from Before the 90 Days Season 3 and Tarik and Hazel from Before the 90 Days Season 2.
It's been a while since fans have seen some of the pairs, and those on Before the 90 Days have been waiting in real time for a chance to legally unite in America. With three dramatic stories and previously built plot lines, dedicated viewers won't have to wonder what these six reality stars are up to.
Four new couples will be introduced, too. Altogether, 90 Day Fiancé Season 8 will focus on couples trying to survive not only a transition to an in-person relationship in America, but also getting green cards, having new experiences and more, all in the middle of a global pandemic.
The new couples will spend time introducing themselves to the world while explaining how they first met. Their stories are below.
Stephanie (52) and Ryan (27)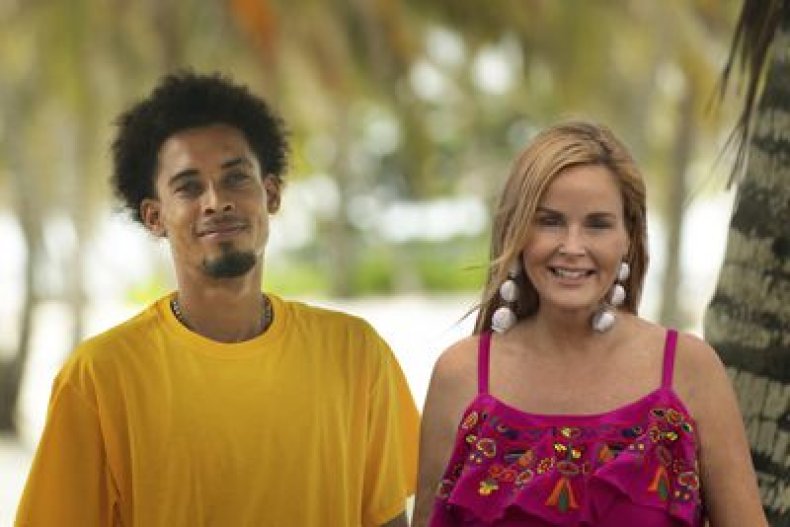 If there's a storyline asking for trouble, Stephanie and Ryan's relationship may be it. Stephanie met Ryan in Belize, and since, she's been paying his rent and supporting him financially. He'll move to America, but the couple's pre-season bio already mentions that Ryan is known to be flirtatious, a trait that may cause arguments.
Andrew (32) and Amira (28)
This couple has only spent one week together in person and 90 Day Fiancé Season 8 will show Amira moving to the United States from France. After meeting on a dating app, Andrew and Amira vacationed together in Las Vegas. By the end of the week, they were engaged.
Jovi (29) and Yara (25)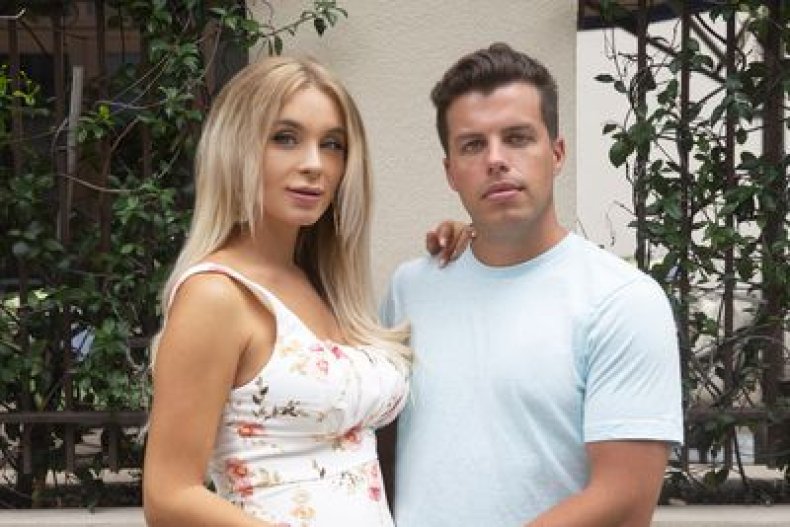 While Jovi and Yara haven't been featured on the series before, they have a dramatic past together. After meeting in Ukraine, Yara became pregnant. She lost the baby, but the experience strengthened their love for each other. Now, Yara is moving to New Orleans to live with Jovi.
Brandon (27) and Julia (26)
There always seems to be one couple that's heavily tied to their family, and Brandon and Julia's relationship may just be it. Julia will move to Virginia from Russia only to move onto Brandon's family farm. While strengthening their relationship on American soil, they'll be farmhands for Brandon's "conservative" parents' farm.
As for the returnees, their relationships are already established. Viewers left off with some interesting drama between each couple.
Mike (35) and Natalie (35)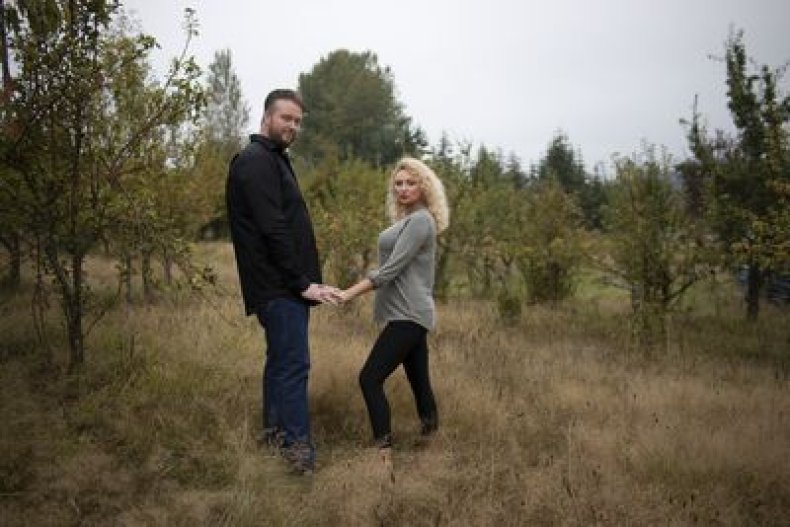 It would be generous to say Mike and Natalie had "a few" issues in their relationship as he waited for her K-1 Visa to be approved in Ukraine. Trust issues plagued their connection, but Natalie is ready to move to the U.S. The tricky part? She only has 20 days to pack and move while Mike is already having doubts.
Rebecca (49) and Zied (27)
Zied is just about ready to move from Tunisia to America, but one final interview stands in the way of his relationship with Rebecca. The pair are already engaged, but Rebecca's family is fearful Zied isn't genuine after Rebecca's first failed marriage to an immigrant.
Tarik (46) and Hazel (28)
90 Day Fiancé may air its first polyamorous relationship. Hazel plans to move from the Philippines to be with Tarik, but wants to add another woman to the relationship. Hazel is also moving with her 8-year-old son, which will seemingly make their storyline all about family.