'Yubo' Social Media App Lands in the Middle of a Double Homicide Probe
Police investigating the homicide of two teenage girls in Delphi, Indiana, are asking for information from anyone who contacted a fake profile on the social media app Yellow, currently known as Yubo.
Police are investigating a potential link between a profile, which they say used photos of a male model to elicit communications with underage girls, and the 2017 killings of teenagers Abigail Williams, 13, and Liberty German, 14.
Sadly, there are an estimated 500,000 online predators active each day, according to the Child Crime Prevention and Safety Center.
Indiana State Police (ISP) investigators on Monday called for information from anyone who had contact with the Yellow account "anthony_shots" after previously issuing a call for those who had contact with the same profile on other platforms.
"This profile was being used from 2016 to 2017 on social media applications, including but not limited to, Snapchat and Instagram."
"If you or someone you know communicated with the profile, 'anthony_shots' on the social media application called Yellow, currently known as Yubo, please contact law enforcement at abbyandlibbytip@cacoshrf.com or 765-822-3535," states an ISP release.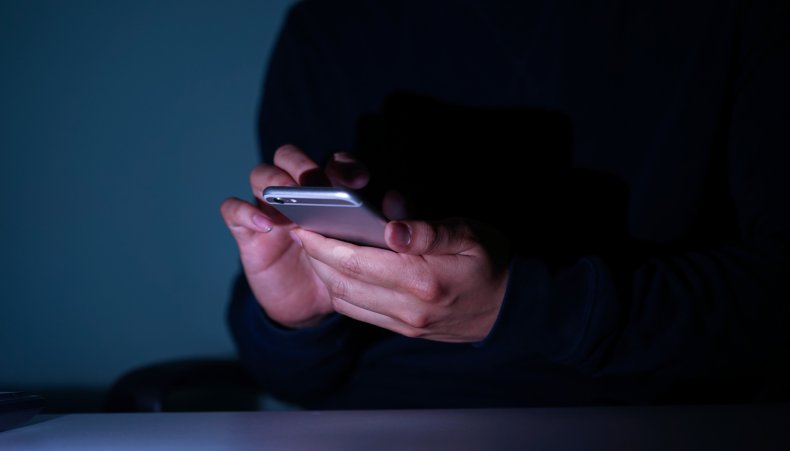 Yubo, based in Paris, France, claims to have over 50 million users worldwide and describes itself as "a social live-streaming platform that celebrates the true essence of being young."
"Our thoughts are with the victims and their families following this tragic loss," a Yubo spokesperson said in a statement to Newsweek. "At Yubo, the safety of our users is our foremost priority, and we are committed to doing everything we can to protect them while on Yubo."
"Yubo systematically collaborates with law enforcement when necessary, and carries out thorough investigations on the platform to ensure authorities have all relevant information to hold offenders accountable," the statement continued. "As this is still an ongoing case, we cannot comment any further at this time."
The bodies of Williams and German were found in a wooded area near a hiking trail in Delphi in February 2017. A brief video and a sketch of a man suspected of being their killer were discovered on one of the girl's phones, although the identity of the suspect is unclear due to the video's poor quality.
Police have interviewed multiple persons of interest but no charges related to the deaths have been filed.
Williams' mother, Anna Williams, in an interview with Newsweek in February, expressed gratitude that the investigation was still active while asking that the public continue to contact authorities with any possible tips.
"[Law enforcement] is still going through tips, they're still getting tips in and we're very grateful that they're continuing to push forward with our case, even after five years," Williams said.
"We ask that if they see something, say something, call the tip line, email, text anonymously, however they want to do it and continue to share posters with the information," she added.
ISP first appealed for information on the anthony_shots profile in December 2021. An ISP spokesperson said that the profile was used to communicate "with juvenile females to solicit nude images, obtain their addresses, and attempt to meet them."
Police did not announce an explicit link to the profile and the killings but have noted that the creator of the profile, Kegan Kline, was active in 2016 and 2017 and allegedly contacted underage girls.
Kline was arrested in August 2020 on charges of child solicitation, child exploitation and possession of child pornography unrelated to the double homicide case. He has denied any involvement in the deaths of Williams and German. Kline is still jailed awaiting trial on the August 2020 charges.
However, Kline has admitted to being behind the anthony_shots account and was accused in a police interview of communicating with German through the account on the day that she and Williams were killed, according to Fox affiliate WXIN.
An ISP spokesperson declined to confirm or deny if Kline was a suspect in the Delphi murder investigation in a December 2021 statement to Newsweek, but said, "At this time, we are looking for any information about the 'anthony_shots' profile and anyone who may have had contact with that profile."
Newsweek reached out to Indiana criminal defense attorney Jack Crawford for comment.
Update 4/12, 6:44 p.m. EST: This article has been updated to include a statement from a Yubo spokesperson.