'Yu-Gi-Oh! Duel Links' Zexal World Release Date, Cards & More Revealed
The next big update in Yu-Gi-Oh! Duel Links is coming next week and brings Zexal World, XYZ Summoning and more cards for players to duel with.
During the official Konami panel at this year's Tokyo Game Show, Duel Links players learned Zexal World will be arriving in the popular mobile game September 29. The addition of Zexal World will bring in a new generation of dueling in Duel Links as it introduces the new Xyz monsters and the Xyz summoning mechanic that accompanies it.
To celebrate the addition of Zexal World, Konami will reward players for logging-in to the game with special cards, sleeves and Gems. Konami has confirmed the following log-in bonuses with the upcoming update:
Xyz Monster and Support Cards – UR Zubaba General (Prismatic), UR Gagaga Magician (Prismatic)
UR and SR Tickets – A total of six Card Tickets will be given once per day.
1,000 Gems
1 Skill Ticket - Skill for any character added to the game (Prior to Sep. 8th, 2020)
Card Sleeves and Game Mat - Featuring the official artwork for the ZEXAL world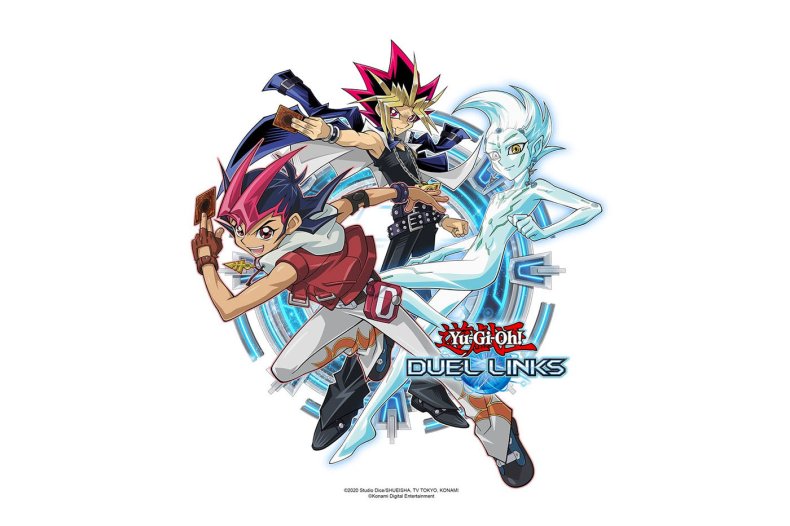 As for which characters will be available at launch, Konami has confirmed Yuma Tsukumo & Astral, Tori Meadows and Bronk Stone as the initial slate of unlocked duelists to collect and duel with.
The official Zexal World trailer also shows Reginald "Shark" Kastle as a character. However, it's not yet confirmed if Shark will appear as an unlockable character after completing a mission or if they will be added in an event down the line, similar to Jack Atlas when 5D's world was released in 2018.
How about the number of Xyz Monsters available at launch? Konami confirmed that Number 39: Utopia will be found in the upcoming main box. Konami has also released assets that include Tin Archduke and Fairy Cheer Girl as the main Xyz Monsters of Bronk Stone and Tori Meadows, respectively.
Duel Links Meta also has the complete list of cards found in the upcoming main box featuring Utopia called Shining Hope. In this box, there will be plenty of support for the Stellarknight and Bujin archetypes, which include some of their Xyz Monsters
There's also a full card list of the upcoming structure deck, Gagaga XYZ featuring Gagaga Cowboy.
Are you excited for the addition of Zexal World in Duel Links? Who is your favorite Zexal character? Let us know in the comments section.