Yu-Gi-Oh! YCS 200 Champion, Manav Dawar Talks Sky Striker Deck and How He Won
Day two of the Yu-Gi-Oh! Championship Series 200 has concluded with the Champion of the YCS 200 being crowned.
Manav Dawar bested more than 280 participants on Day 2 using a Pure Sky Striker deck against Daniel Ramirez-Medina and his Dark Gouki deck in the finals to become the 200th YCS champion. The Washington-native entered the single elimination Round of 64 as the 64th seed on Sunday where he would eventually defeat the number one seed and everyone else ranked above him to capture the title.
"It was crazy, I played a lot of great people," Dawar said. "A lot of times I got a game loss, and one of my friends said 'how do you get over it?' You know It really tilts people especially in Top 8 of the feature match. I trusted my Side Deck to get me the win in games two and three."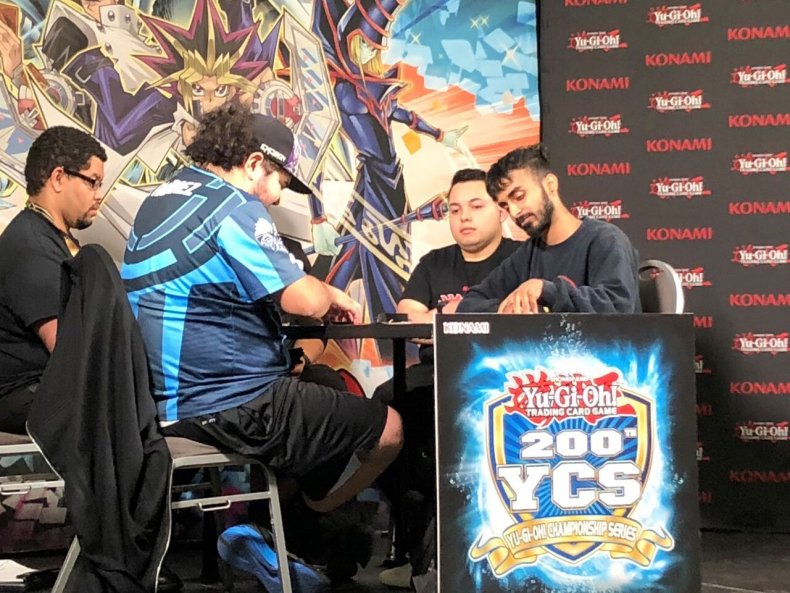 Dawar's Pure Sky Striker deck was pretty popular at the YCS 200, being two of the final four in the tournament, but the field saw a good mix of decks including Cyber Dragons, Altergeist and event Gouki, which many believed would be less prevalent after the latest Forbidden/Limited list.
"I think Gouki is still one of the best decks," Dawar said. "It's extremely powerful still, especially with the field spell it plays that you can't target anything. That's why I sided Typhoon. And then my anchors keep things alive where I can just take their monsters and go on."
In the final duel against the Gouki deck, Dawar won the first match after a bit of a misplay from Ramirez-Medina who cut his own life points to 2000 after using Soul Charge. This left him open for Dawar to "go over" one of Medina's weaker monsters for the win.
Match two saw Medina overwhelm Dawar with his Gouki engine to bring out some big Link monsters giving him the victory. However, the third and final match was controlled masterfully by Dawar sealing his championship win.
"I trusted my deck. I sided heavy hand traps for his deck," Dawar said. "I was actually planning on going second [in the second game] because I know he would go first so when I didn't it caught me off guard. And then in game three I used Mind Crush against his Armageddon Knight because I figured if his Armageddon doesn't resolve I could attack and take out his whole board evenly, and that was the best play."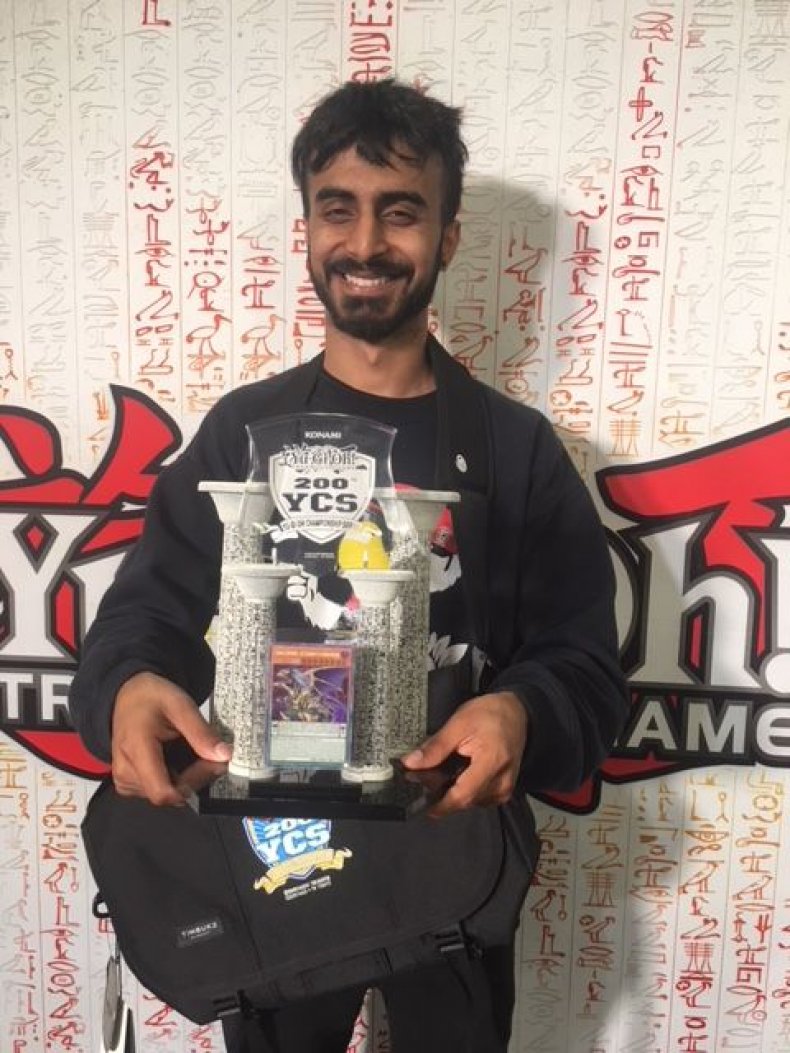 Next up for Dawar is on to YCS 201 in Niagra Falls on Oct. 20 where he plans to bring his Sky Strikers to become a two-time champion.
Check out SimplySlimYGO's deck profile with Dawar after his YCS 200 victory to learn more about the cards that put him over the top.