Yu-Gi-Oh! YCS 200: How I Lost to a 10-Year-Old
The Yu-Gi-Oh! Trading Card Game has been a part of my childhood for over 15 years. I've competed in local tournaments growing up and still play with friends. While playing casually with friends is great, the itch to play in another tournament has been there for quite some time, and the YCS 200 was a great opportunity to do just that.
Most duelists come to the YCS to participate in the main tournament for a chance to win a trophy and an exclusive card. But there are plenty of other smaller tournaments being held for, someone like me, who wanted to participate.
I didn't bring any decks or cards, but there was a Structure Deck tournament that had all participants use the same deck provided by Konami. It's perfect for someone like me who wanted to participate in a, relatively, non-competitive tournament.
After plopping down $10, I was coupled with seven other duelists to begin the tournament. We were all given the Wave of Light structure deck and when I looked across the table I was surprised to be paired with a 10-year-old named Mason, the youngest duelist in our tournament.
Donning one of the Kuriboh hats provided by Konami, Mason carried himself like a veteran, confident and ready to duel no matter who he was facing.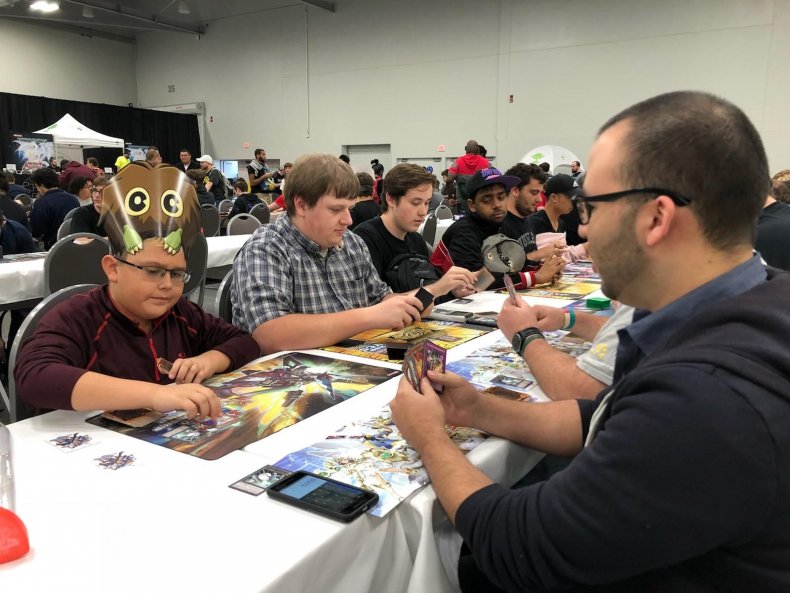 Before our duel, I asked if he participated in any other activities and he was proud to say that he met Darren Dunstan, the voice of Maximillion Pegasus. He was also quick to say he made the Top 8 in the Dragon Duels, a tournament for duelists born 2006 or later, held earlier in the day.
After a customary handshake both of us, with a 20-year gap between us, took part in a fierce battle. I would quickly find out that Mason's confidence wasn't just talk. He would summon monster after monster, clearing my field in every turn. I could only play defensively as I used the Fairy-type monster's effects to fill my field as often as possible.
Mason would tribute summon a monster and it was only a matter of time before he would dwindle my lifepoints to zero.
Not the most ideal start, but in this best of three series I still had a chance to make a comeback. But the second duel was not competitive at all. Drawing only traps, spells and high-level monsters, I could only set facedowns in my spell/trap card zone to hopefully bluff Mason into passing. But with an air of confidence and joy, he summoned monster after monster to take me down to zero and win the duel.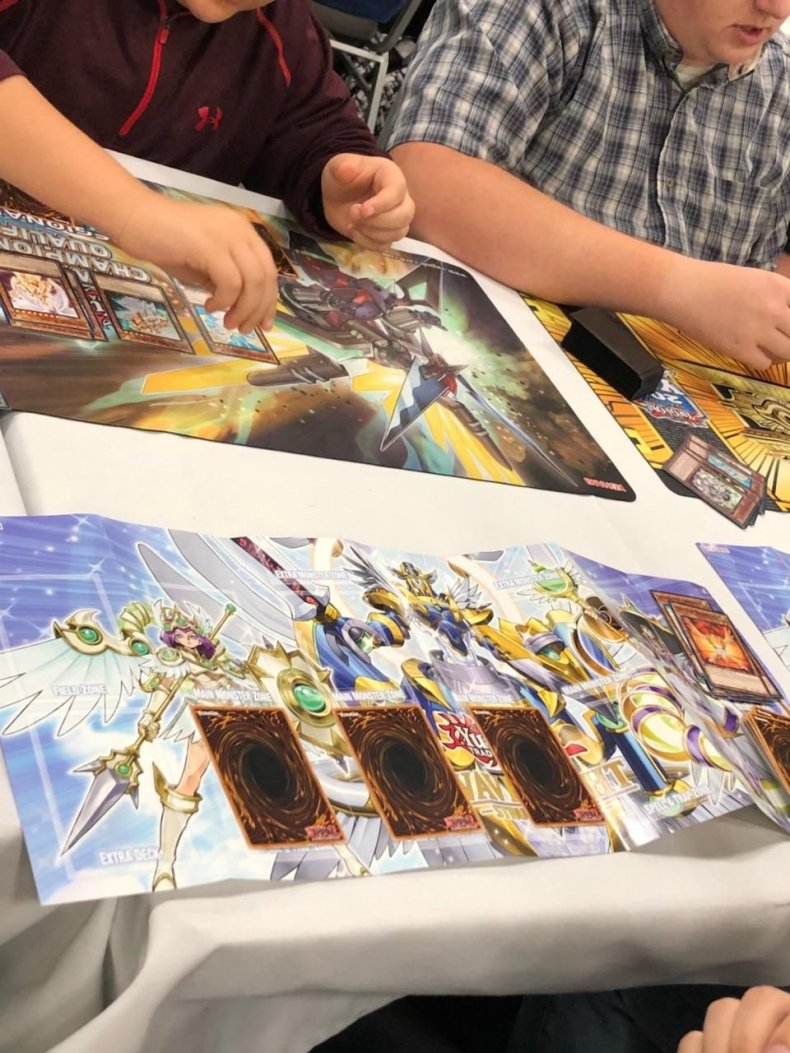 It was frustrating, to say the least, that it wasn't a more competitive duel but I was glad to be a part of the YCS 200 even for just a few minutes. And for Mason and his mom, Holly, who have been at the Greater Columbus Convention Center since 9 a.m., it was great to see them both get excited to move on in the tournament.
Good game, Mason.