Will Yulia Skripal Seek U.S. Asylum? Russia Spy Daughter Leaves Hospital After Novichok Attack
Yulia Skripal was discharged from hospital after "responding exceptionally well to treatment" amid reports in the Russian media that she would soon release a statement about political asylum.
Skripal, 33, and her father, Sergei, 66, were poisoned with a novichok nerve agent in Salisbury, England, on March 4, which left both of them fighting for their lives in hospital.
Dr Christine Blanshard, medical director at Salisbury District Hospital, confirmed on April 10 that Yulia Skripal had been discharged from the hospital.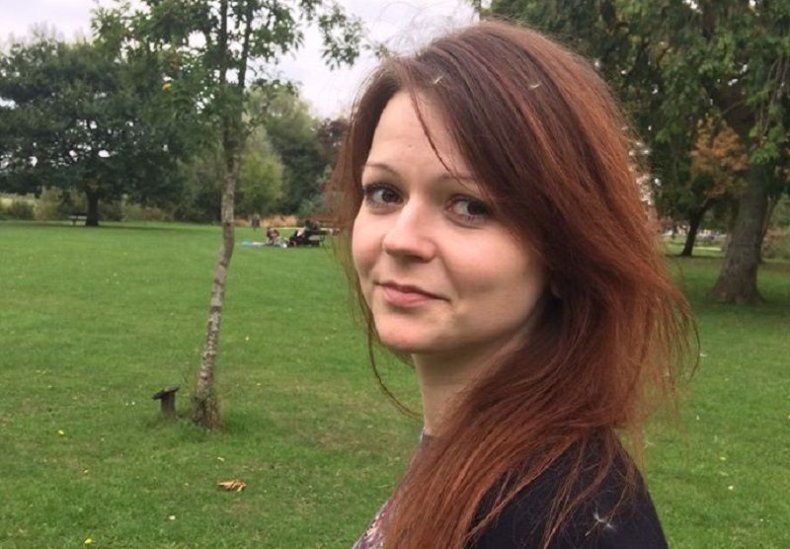 "Both patients have responded exceptionally well to the treatment we've been providing. But equally, both patients are at different stages in their recovery," she said.
"I also want to take this opportunity to wish Yulia well. This is not the end of her treatment, but marks a significant milestone.
"Her father has also made good progress. On Friday I announced that he was no longer in a critical condition. Although he is recovering more slowly than Yulia, we hope that he too will be able to leave hospital in due course."
Western powers have accused the Kremlin of carrying out the attack on Skripal and his daughter, though Moscow denies any involvement. The U.S., U.K. and other allies have ordered a mass expulsion of Russian diplomats and spies. Russia has responded in kind.
Sergei Skripal is a former Russian military intelligence colonel convicted of being a double agent for the British in 2006. He was released from prison in Russia under a 2010 spy swap deal with the U.S. Skripal settled in England.
According to Russian state media, Sergei Skripal's niece Viktoria said in a TV interview that her cousin will soon make a statement on political asylum, though she gave no further details. Yulia Skripal is a resident of Moscow and was visiting her father in England when the attack happened.
It follows a report in Britain's The Sunday Times newspaper that the U.K. and U.S. intelligence services are working together to offer the Skripals new identities and a fresh start in America where they will likely be safest.
The report also said other countries in the "five eyes" intelligence-sharing partnership were being considered. That partnership includes Britain, America, Canada, Australia and New Zealand.