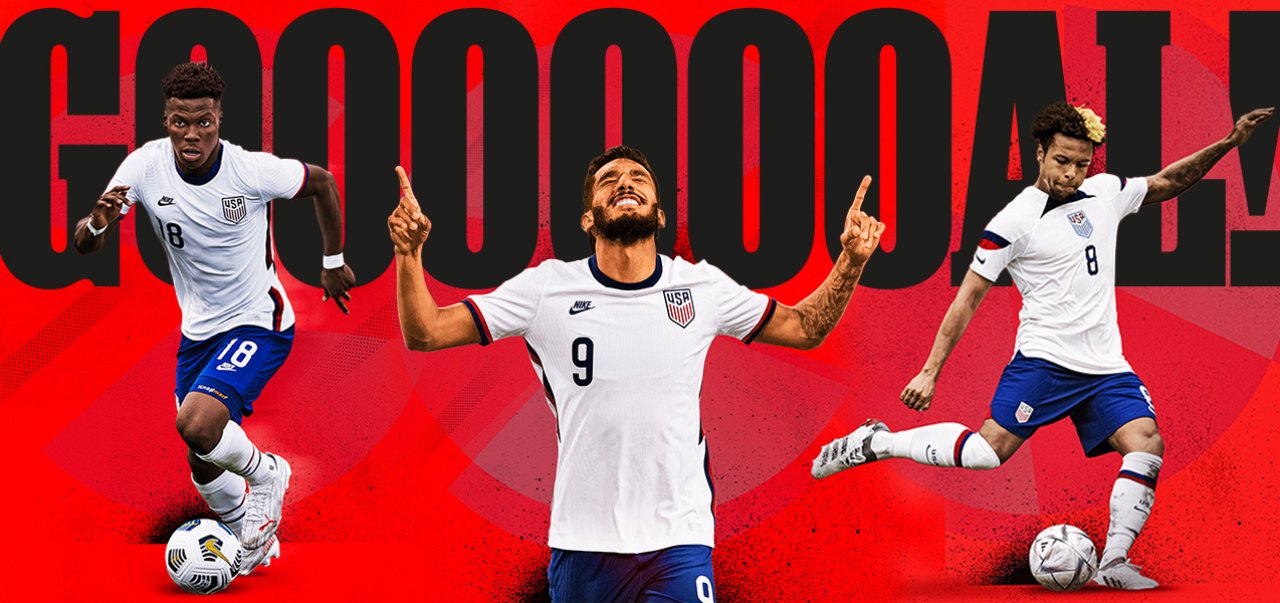 Yunus Musah: The U.S. Men's Team Are Fearless
The first World Cup I can remember was the 2010 tournament in South Africa. I was 7 years old and I remember seeing some amazing goals, and that the atmosphere was wild. That's when I first realized the World Cup was a big deal.
As I got older it started becoming bigger and bigger for me; I could actually watch the matches and remember them. One that stands out was in the World Cup 2018 when Cristiano Ronaldo scored a free kick against Spain to draw their group stage game. He hadn't scored from a free kick for Portugal in a long time, but in that big moment, he did.
Playing in the World Cup for the U.S.
In 2020, I was deciding whether to play for the U.S. national team or England, where I lived from the age of 9 on. I chose the U.S. because I was born there, and it's a great country to be part of. At the time, when U.S. men's national soccer team (USMNT) coach Gregg Berhalter was speaking to me, the plan was to try to qualify for, and get back to, the World Cup.
During the World Cup 2022 qualifiers, it was on my mind that the team hadn't made it in 2018. You're aware that if you don't qualify, you'll have to wait another four years.
As we are such a young squad, it could have played out that people criticized us if we hadn't made it. So, we had to show everyone that we could do it. That meant the relief after qualifying in March was crazy. I felt a weight off my shoulders; it was definitely a great moment. Then, you have to wait for the World Cup.
Wales was actually the first team I played against with the U.S. national team, so it's a coincidence that we're facing them in the first group stage game of the 2022 World Cup. I used to watch Aaron Ramsey when I was at the academy at Arsenal and to be able to play against him now will be great.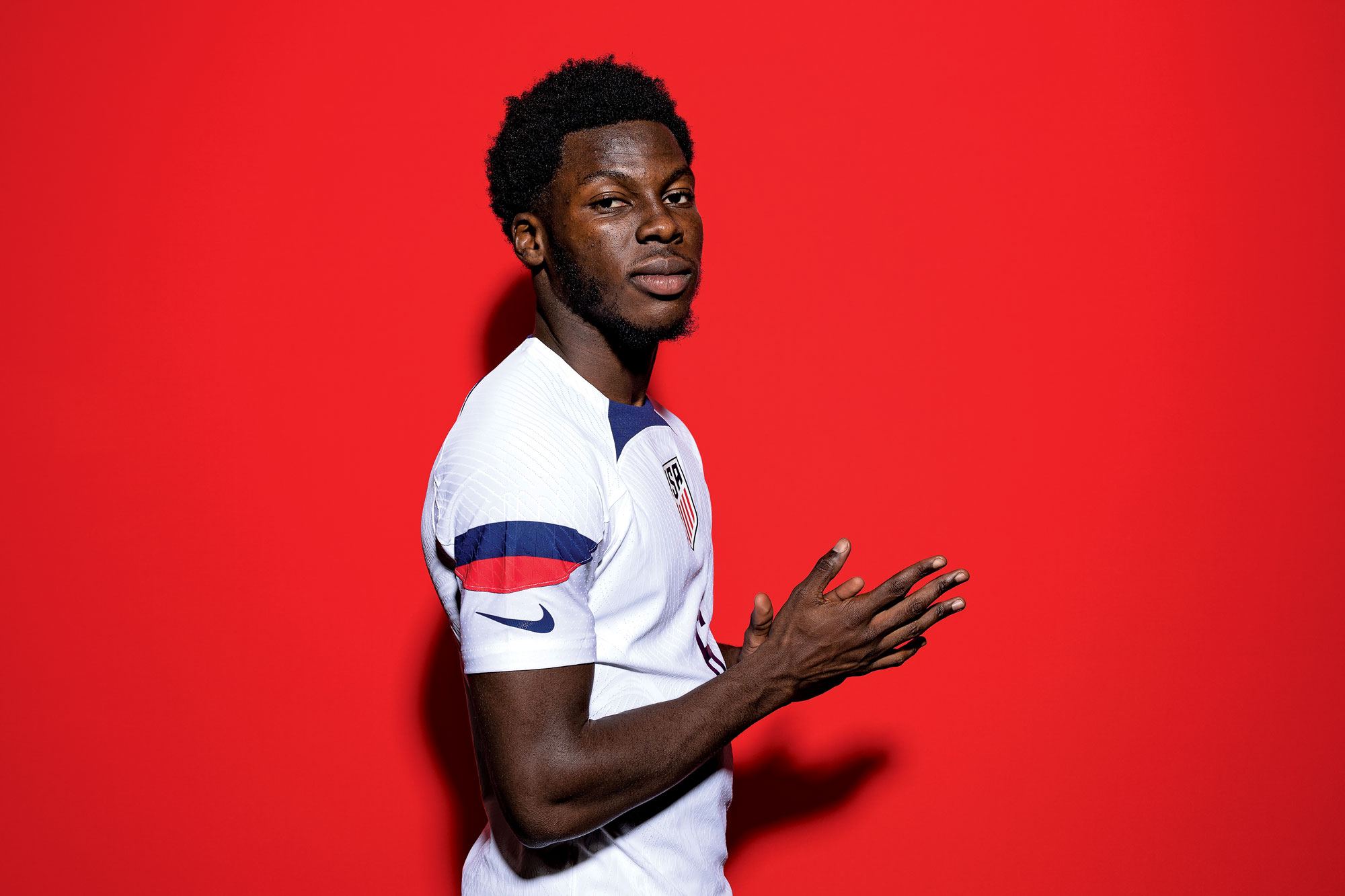 I played alongside Bukayo Saka for a season or two at Arsenal and with Jude Bellingham in the England youth teams, so it will be incredible to see that we've made it to a World Cup and share that pitch in the U.S. game against England. That alone is a special thing. And, everyone I know in England will be watching that game, even if they're not watching the World Cup. So I hope I do really well; we need to win!
The person I would most love to play against at the World Cup is France's Paul Pogba, though his injury means that won't be possible. On his day, he's one of the best midfielders in the world. I love his style of play and I try to emulate him in some ways.
But it would also be exciting to be able to play against my Valencia teammates during the World Cup. I'm used to seeing these guys week in, week out, so I'll feel like I'm more familiar with the surroundings with them as opponents on the pitch. That's nice in a way. But, if we win, it will be really hard coming back to Spain. I feel like people won't be speaking to me anymore if we beat the Spanish team in the World Cup!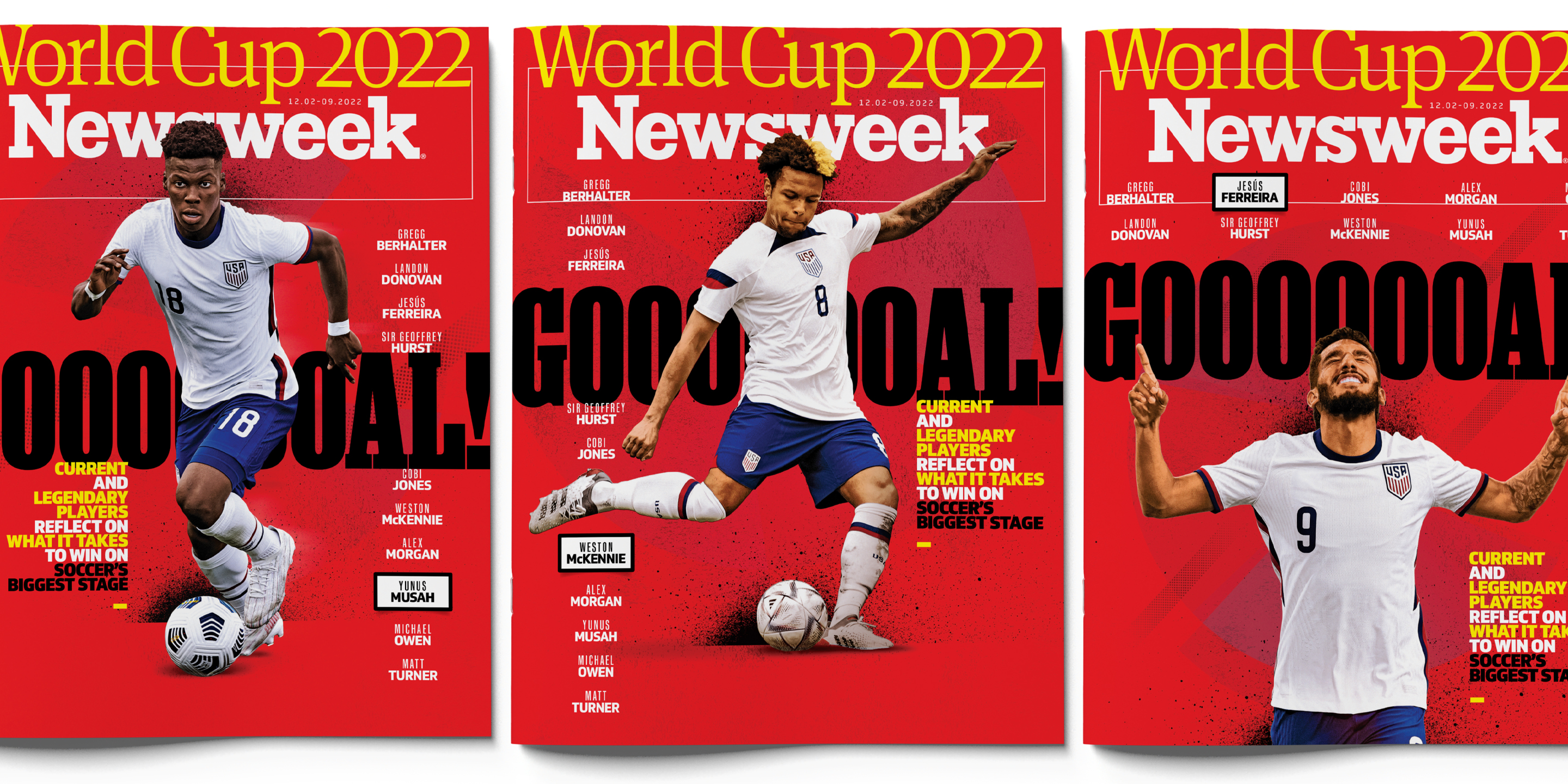 Getting World Cup advice from Valencia teammates
My Valencia teammates and I often talk about what a big deal the World Cup is and how there are so many tough teams. I've spoken to Valencia forward Edinson Cavani about it and he told me that sometimes people say: "This group is easier than that one." But at the World Cup, no one wants to go home. It's a competition that happens every four years, everyone is really into it, so every group is really hard. He told me that you should look at every team as if it's going to be a tough game.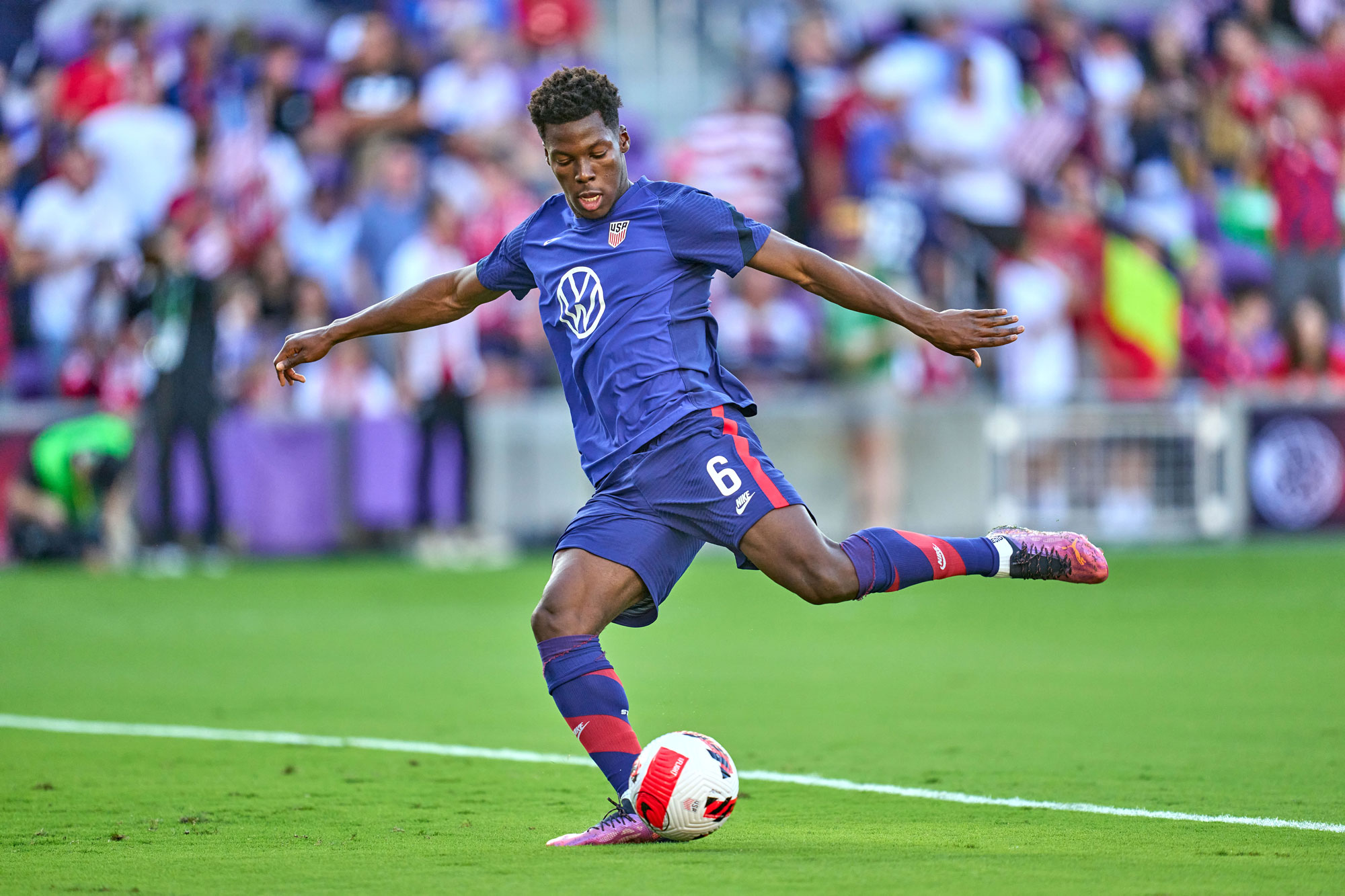 One of the strengths of the U.S. men's national team is how hard we work; we love to press teams and make them feel uncomfortable. We're a very hardworking team, and that's tough to play against. I've been on the other side of that, and it's always difficult. We're also pretty fearless with the ball. You obviously have to respect the opponents, but we're a young team and we have a lot of ambitious players who are fearless.
So, my main objective is to have a positive World Cup experience with the team.
Approaching the World Cup as a 19-year-old
You can't see yourself as a young player who is just getting started, you have to assume some responsibility. Soccer players' careers are short, so it doesn't matter what age you are, you just have to try and help the team as much as possible.
Tyler Adams and I have a good dynamic on the pitch because we sometimes play as two holding midfielders, so we have a strong relationship and understanding of each other. He's been in the national team longer, so he speaks to me and he helps me out. And I'm a good listener, so it works well. Weston McKennie is also really fun to be playing with and I feel like we have similar styles of play. He's doing really well at the moment and he scores a lot, so I'm trying to be like him and score plenty of goals as well.
This World Cup is not something that we should go into thinking of it as a segue to the next, but whatever we achieve in 2022, we should try and top at the next one. The 2026 World Cup should be a tournament where I'll be a much more experienced player, established in my team, playing games week in, week out as a regular starter and, God willing, contributing with goals.The rest of the team will be older as well, and I want them to be doing the same; playing week in, week out for their clubs, having become big players.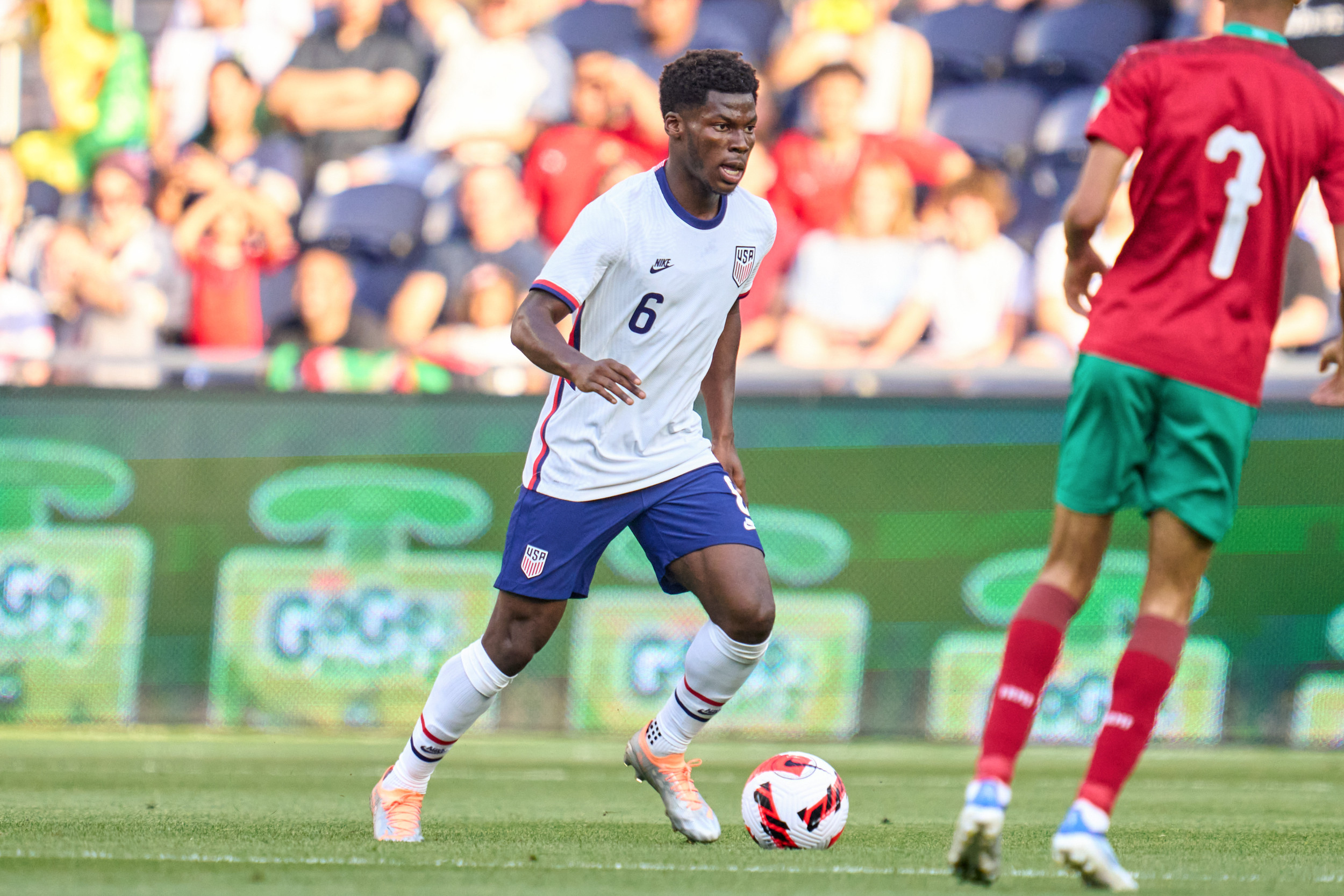 I want the U.S. men's soccer team to have more recognition around the world, and for 2026 to be a tournament in which we will be an experienced and improved team.
From a player's perspective, soccer in the U.S is getting bigger; you see that every day. More U.S. players are playing in Europe in the top five leagues and have been for a while now. Even celebrities are getting more into soccer and going to matches. Once sports get started in the U.S., the nation invests and makes sure the athletes do well. That's something they are really good at. So, I feel like the sky's the limit for us really.
Being a "wonder kid" and dreaming big
Obviously it's really nice when people praise me and call me a "wonder kid." But I know that I have this potential that I'm yet to fulfill, and something I would hate to happen would be to become a player who wasn't able to reach their potential. And there are examples of such players, because it's such a tough sport.
I'm always striving, so that I can one day look back and say: "Yes, I struggled and I managed to get through it and I became the player that I wanted to be."
I'm a Muslim and I put my faith in God. That's what helps me feel calm. My faith is in God and I believe that whatever I pray for will be answered in due time if it is meant to be for me, otherwise something better will replace it, by the will of God.
Walking out on the pitch for my first World Cup match will be such a surreal moment, because I'll be thinking about the game, but also about how big that moment is in itself; how many people are watching me and how many people would like to be in my position. That's a special moment, so you have to really take it in.
And then: Focus on the match.
Yunus Musah is a professional soccer player and midfielder for Valencia F.C and the U.S. men's national team. You can follow him on Instagram @yunus.musah8
All views expressed in this article are the author's own.
As told to Newsweek senior editor Jenny Haward.
This My Turn essay features in the latest issue of Newsweek, on stands November 25.