New Yves Saint Laurent Exhibition Celebrates Man Who Celebrated Women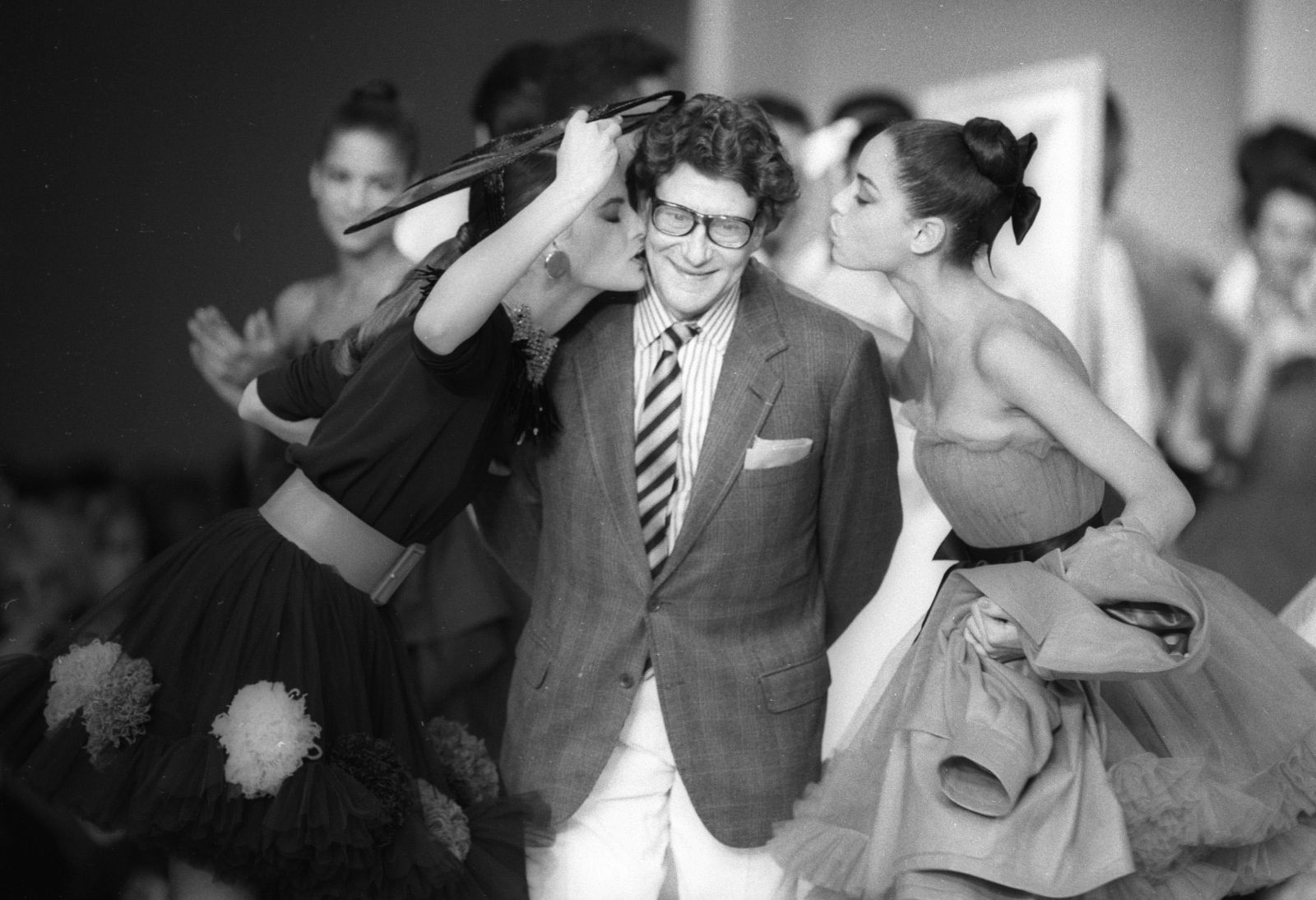 Ghosts stalk the corridors of No 5 Avenue Marceau. There's Coco Chanel, Elsa Schiaparelli and Christian Dior. And the Master himself, Yves Saint Laurent, whose studio once occupied this swanky Paris townhouse. Until his retirement from the fashion world in 2002, Saint Laurent sat down each day to work at a simple trestle table. His spectacles and a clutch of 2B pencils are just where he left them – as if he had just nipped out for a cigarette. But Monsieur Saint Laurent will not be coming back. He died in 2008, ending a 40-year reign as the supreme and uncontested leader of French fashion.
Dubbed The Saint or The Sun-King of Couture, Yves Saint Laurent (YSL) dressed the world's most glamorous women. Grace Kelly, Lauren Bacall, Catherine Deneuve, Sophia Loren, Charlotte Rampling and Carla Bruni all wore his label, many visiting the Avenue Marceau for their fittings. And it is here that his remarkable archive of more than 5,000 garments is preserved.
Next month more than 50 of them will cross the Channel, when Yves Saint Laurent: Style is Eternal opens at England's The Bowes in County Durham, a museum renowned for its fashion galleries. Although many institutions around the world, including the New York Metropolitan Museum of Art and the Petit Palais in Paris, have mounted YSL exhibitions, this is the first show in Britain dedicated entirely to his work. "This is long overdue," says Joanna Hashagen, curator of fashion and textiles at The Bowes. "It's time to look at his legacy and his contribution."
That legacy was transformative. Although Chanel was the first to design trousers for women, it was YSL who created a modern wardrobe that reflected their changing role in society. He raided male attire to create a new vocabulary. "He put women in trousers, trench coats, tuxedos, safari jackets and boiler suits," says Hashagen. "He studied the everyday garments of soldiers and workmen such as fishermen and firemen and turned them into a working wardrobe for women."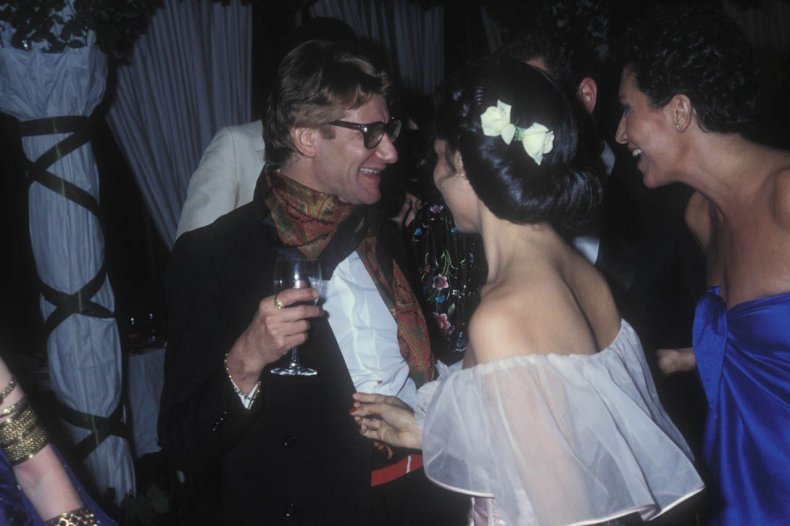 Without YSL, she adds, there would be no Hillary Clinton or Angela Merkel in trouser suits: "He created a uniform of power dressing that endures. It was a kind of male armour." His version of the dinner jacket, known as "Le Smoking", which he launched in 1966, was an instant success, championed by prominent women such as Bianca Jagger, singer Françoise Hardy, Loulou de la Falaise and, more recently, Angelina Jolie. For many fashion commentators, the adoption of male dress by women in the middle of the 20th century is as significant as the casting-off of the corset at its beginning.
Not content with styling women, YSL also changed how they shopped. When he started out as apprentice to the master couturier Christian Dior, society women had their clothes made-to-measure. It was YSL who persuaded these same privileged women to buy off-the-peg, then synonymous with poorer women. The first couturier to champion ready-to-wear, he opened his first prêt-a-porter boutique on the Left Bank in 1966, soon finding markets all over the world and expanding into menswear and cosmetics. When he launched his designs on New York's Madison Avenue, police had to be summoned to keep the customers in order.
At the height of his fame in the 1960s, YSL was perfectly placed to observe the new social order, including les événements in Paris. Along with Courrèges in Paris and Mary Quant in London, his designs reflected the youthquake of popular culture. Young people no longer dressed like their parents.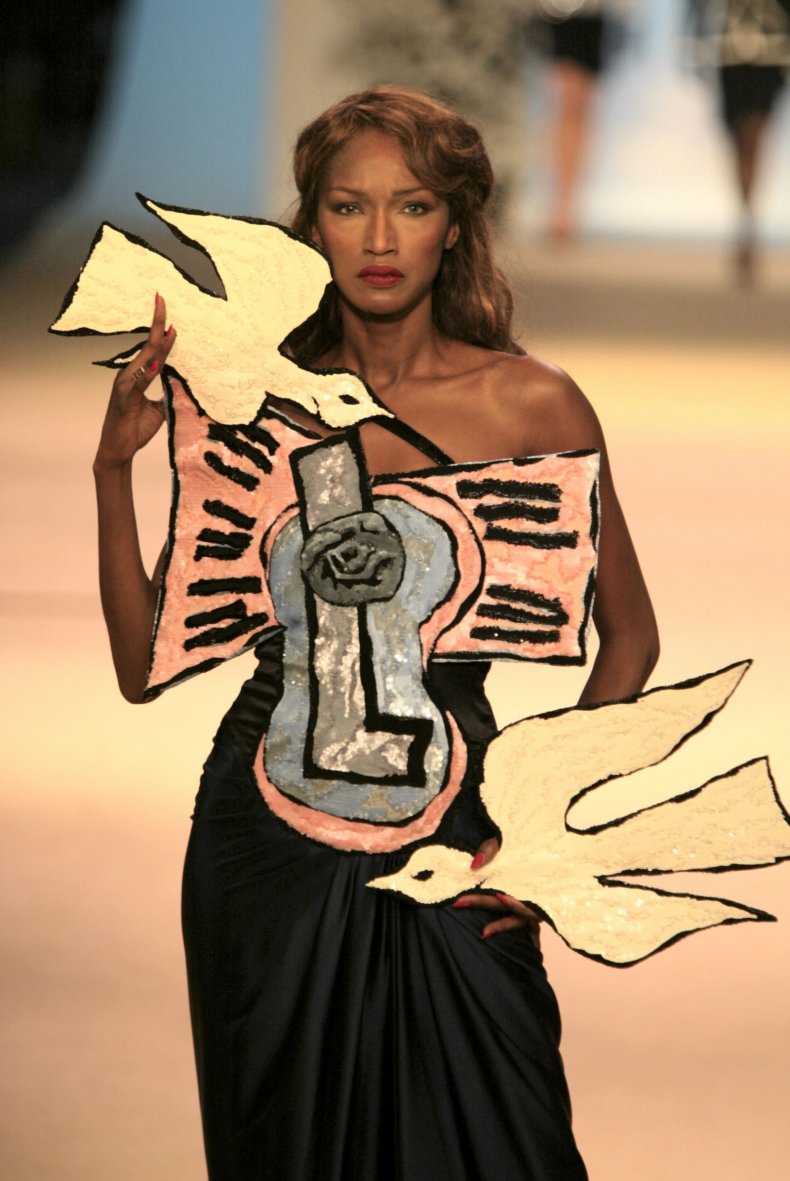 "I think it's fair to talk about him as a revolutionary," adds Hashagen. "This was radical chic. He wasn't interested in just dressing a certain class of woman in a matching hat and gloves. By ushering in a modern world, he paved the way for street style. That's why his influence can be seen on the high street today." As the designer himself reminisced: "Social structures were breaking up. The street had a new pride, its own chic, and I found the street inspiring..."
The late editor of American Vogue, Diana Vreeland, went further: "Yves Saint Laurent has a 50-50 deal with the street. Half of the time he is inspired by the street, and half of the time the street gets its style from Yves Saint Laurent."
Perhaps no one remembers those extraordinary years better than his devoted companion, Pierre Bergé. Having met in the late 1950s, they became lovers and business partners. As their empire grew, they bought houses in Paris, Normandy and Marrakech and amassed one of the most important private art collections in the world.
"When I met him I realised he was a genius," he says in a rare interview. Now 84, it is Bergé who set up the foundation to safeguard his archive. And it is Bergé who talks about the ghosts in the corridors – the "aesthetic phantoms" – that so fuelled the designer's imagination. "There are so many. Mondrian, Cocteau, Matisse, Braque, Maria Callas. All these people influenced Yves. And Terence Conran."
Matisse, Mondrian, all very well. But Conran? "Yes. We both admired Terence Conran and Habitat," he says. "Conran wanted to let everyone have a well-designed salad bowl. Yves was the same with fashion. He wasn't particularly engaged with politics. But I think that creating ready-to-wear was a political gesture for him. He always said that 'he was fed up with making dresses for blasé millionaires'.
"He wanted women of more modest means to wear his clothes. He told me his greatest regret was that he did not create jeans, the most democratic garment in the world – not limited by age, sex, time, season or country."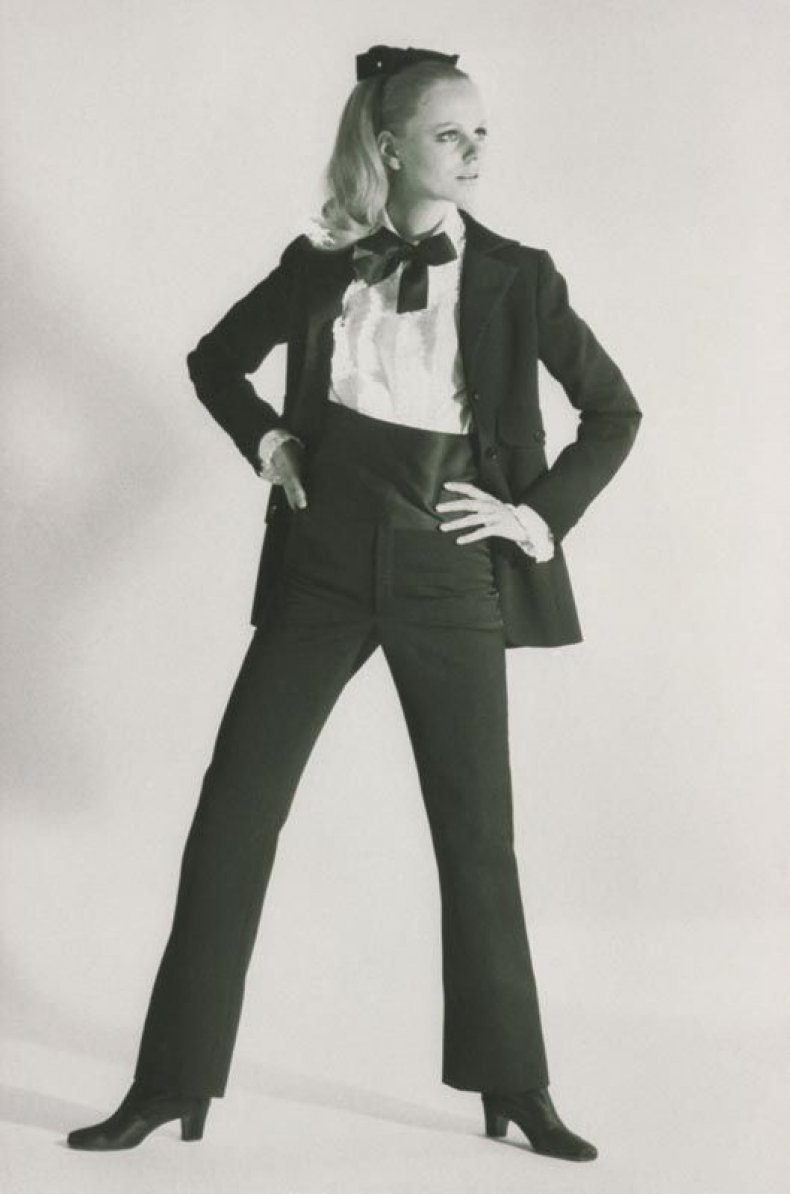 A dazzling designer, certainly, but hardly a democratizer. He may have wanted to épater le bourgeois, but he inevitably ended up dressing them. Although the YSL group was sold to Gucci in 1999, its ready-to-wear continues under the name of Saint Laurent. Its ripped blue jeans cost €540 ($600), while a 21st-century version of Le Smoking jacket costs just under €2,800 ($3,100.) Trousers are extra. That YSL left any legacy at all is thanks to Bergé, who supported him during his long bouts of depression, and it's no secret that he battled drink and drugs throughout his life. The couple split in 1976 under the strain but stayed business partners.
"The pressure for him was terrible," Bergé says. "I always say he was born with a nervous breakdown – he was bipolar." YSL eventually sought help for his addiction during the 1990s: "He stopped too late. He was never the same after rehab."
The pair were reconciled and entered into a civil partnership mere days before YSL died of cancer. Bergé pauses: "He lost the battle with alcohol and drugs. But he won the battle with fashion."
---
When and where
Yves Saint-Laurent: Style is Eternal, 11 July-25 October at The Bowes Museum, Barnard Castle, Co Durham, England