Zach Smith Accuses Texas Coach Tom Herman of Cheating on Wife in Twitter Tirade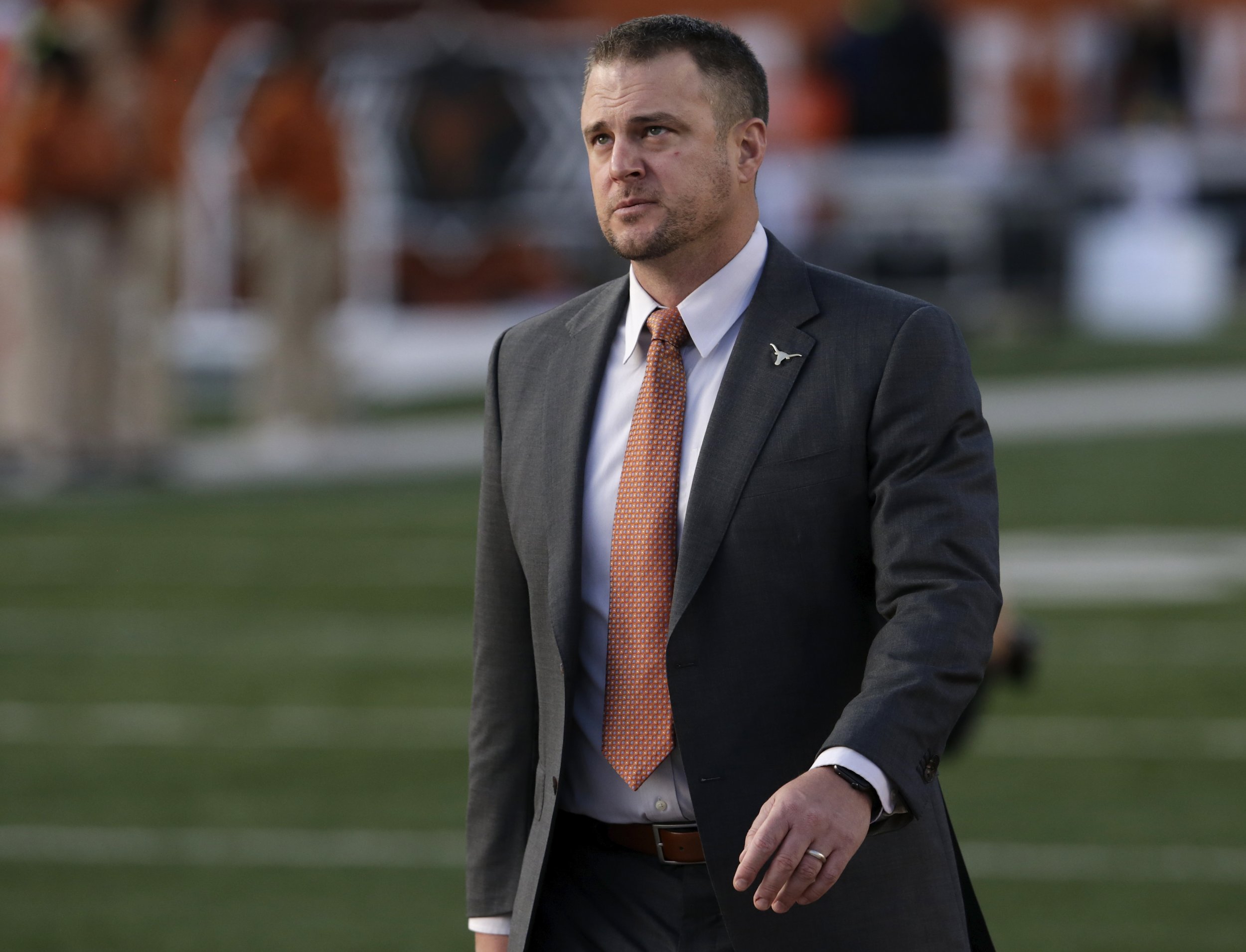 Disgraced former Ohio State wide receivers coach Zach Smith made some serious allegations against Texas head coach Tom Herman in a profanity-laden Twitter tirade on Sunday.
Smith accused Herman of cheating on his wife multiple times during their stint together as assistant coaches at Ohio State and threatened to expose other transgressions committed by the coach.
Both men worked together on Urban Meyer's Buckeyes staff from 2012-14 until Herman left to accept the head coaching job at Houston. Smith and Herman were reportedly close during that time having spent many recruiting trips together.
However, the relationship has since seemingly deteriorated as Ohio State opened an investigation into how the athletic department handled accusations of domestic violence made against Smith by his ex-wife, Courtney Smith. The investigation, which followed the legal accusations made by his wife, as well as Smith's termination, ultimately led to Meyer serving a three-game suspension.
Herman was allegedly responsible for alerting reporter Brett McMurphy to Smith's previously unreported 2009 arrest, which took place when he worked under Meyer at Florida, after his ex-wife alleged he abused her, according to an Aug. 11 report from Jeff Snook.
According to Snook, Herman had been upset because Smith helped the Buckeyes land a commitment from Garrett Wilson, a 5-star wide receiver from Austin, Texas, who spurned the Longhorns in the process.
The Texas head coach later denied the report, claiming that he and his wife only assisted Smith's ex-wife financially in March 2017.
However, Herman's name would once again be tied to the investigation after Ohio State released a 23-page report following the investigation into how Meyer and other staff members became aware of allegations facing Smith.
According to the report, an unnamed Buckeyes staffer, who was later confirmed by an OSU spokesman to be Herman, along with "one or more high school coaches," attended a strip club with Zach Smith during a recruiting trip to Florida in May 2014.
That was the last time Smith and Herman's names were mentioned together prior to Sunday's accusations by the former Ohio State assistant.
Here are some of the tweets included in Smith's tirade on Sunday. Warning, these tweets contain explicit details and language.
Smith, who was fired by Ohio State on July 23 days, is the grandson of the late Earle Bruce, a College Football Hall of Fame coach, who served as a mentor to Meyer early in his coaching career.