Brooklyn Man Arrested for Allegedly Encouraging ISIS Attack, Sharing Bomb-Making Instructions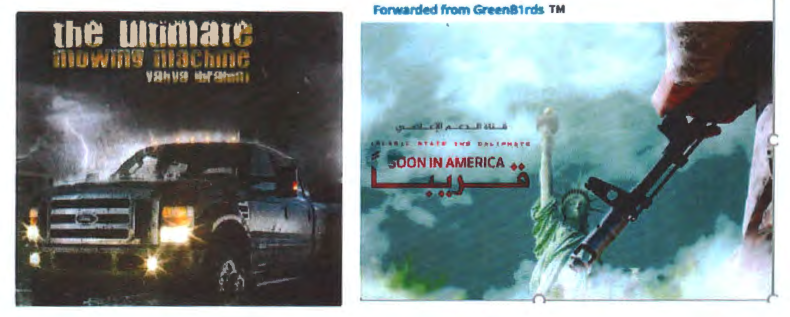 Federal agents arrested a Brooklyn man on Wednesday on suspicion of providing encouragement and support to ISIS, the Justice Department announced.
According to a criminal affidavit signed by FBI Special Agent Courtney Bongiolatti, Zachary Clark, 40, operated several ISIS-frequented channels on an encrypted messaging app—apparently Telegram or another similar application—disseminating bomb-making information and terrorist propaganda.
Over several months in the spring and summer, the FBI employed the use of several confidential informants and undercover agents in order to infiltrate these chat rooms and establish a rapport with Clark, the affidavit says. The channels were believed to be subscribed to by ISIS members, supporters and potential recruits.
In an April message to one of the informants, Clark professed that he wanted "to do media" work for ISIS. He frequently distributed memes and ISIS propaganda on these channels, Bongiolatti attested, allegedly seeking to incite others to commit a terrorist attack.
He allegedly made a formal pledge to join ISIS in or around June, consummating the vow with a video he recorded in front of a homemade ISIS sign which he then sent to a confidential informant.
In August, Clark is said to have invited, unwittingly, an undercover FBI agent to a channel on the messaging app. Clark then posted "a series of highly detailed instructions," describing the facets of a lone-wolf terrorist attack. These included target selection, surveillance, planning and avoiding arousing law enforcement suspicion.
In another channel to which the undercover agent was subsequently invited, Clark posted a map of the New York City subway system, the affidavit says. After sharing the subway map, Clark is accused of sharing a bomb-making manual entitled "Make a bomb in the kitchen of your Mom," based on instructions originally developed by al-Qaeda in the Arabian Peninsula.
Ahmad Khan Rahimi, the New Jersey man convicted of detonating bombs in the Chelsea neighborhood of Manhattan in 2016, had the same manual in his possession.
The affidavit says that Clark also posted documents to this same channel which included "guidance on avoiding law enforcement informants" and detailed how to avoid "law enforcement detection."
Beyond encouraging traditional lone-wolf attacks, Clark is said to have exhorted ISIS supporters to employ other methods to achieve mass casualties. In another channel on the messaging app, Clark "posted a manual with instructions for committing a terrorist attack by poisoning commercial food products." He also allegedly posted a manual which explained how to manufacture nerve gas and ricin toxin.
"The defendant allegedly provided instructions for how to plan attacks on U.S. soil, encouraging ISIS supporters to attack in well-populated locations," Assistant Attorney General for National Security John C. Demers said in a press release. "The National Security Division is committed to identifying and holding accountable those who support foreign terrorist organizations and pose a threat to our communities."
Clark was accused of violating two federal laws concerning the provision of support to a terrorist organization and distributing information relating to explosives. If formally charged and convicted, he could face a maximum of 20 years in prison.
The Bureau of Prisons inmate database shows a Zachary Clark of the same age is currently being held at the Metropolitan Correctional Center in Lower Manhattan, where federal pre-trial detainees are often kept.
A lawyer for Clark did not respond to a request for comment.