Zachary Cruz Says Brother Nikolas 'Wasn't Aware of How Many People He Killed' at Parkland School
Zachary Cruz, the brother of accused Parkland school shooter Nikolas Cruz, has opened up about his brother's alleged actions and being forced to leave Florida. The 18-year-old recently moved to Virginia after being arrested twice since the fatal shooting at Marjory Stoneman Douglas High School.
Zachary told Inside Edition that his brother was unaware of how many people he allegedly killed on February 14. Nikolas Cruz is accused of opening fire at his former high school on Valentine's Day and killing 17 people.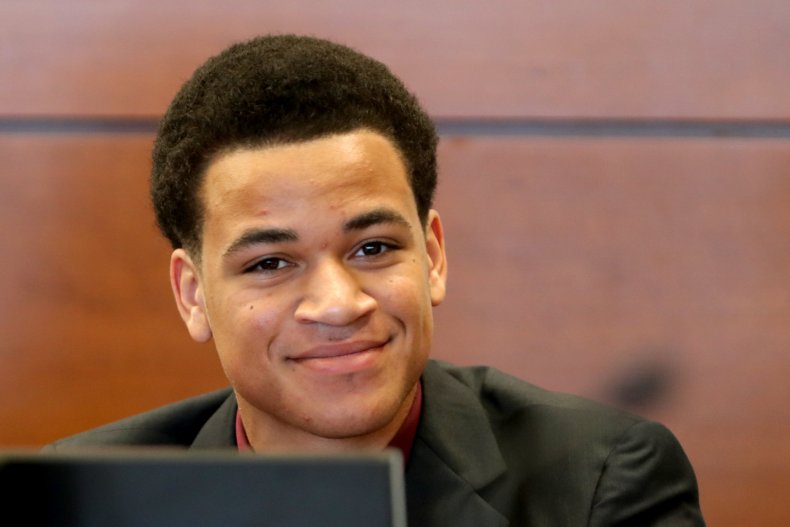 "He said his demons got to him," Zachary said. "He wasn't aware of how many people he killed, and I told him and he kind of, like, fainted, like he blacked out."
In a separate interview with The Palm Beach Post, Zachary said his brother could be a "very fragile person." The two would fight a lot as children, he said, but later "made amends and came to terms with each other and accepted that we were both different."
"We got along [as teenagers] in the household. We would go out and hang at the pool, walk the dogs, and we used to do normal brother stuff together at home," Zachary added.
However, he told the Post he believes he was "too hard" on his older brother and admitted to bullying him. In his interview with Inside Edition, Zachary wondered whether he could have prevented the carnage at the high school.
"I could usually, like, calm him down," he said.
Zachary also opened up to Inside Edition about his two arrests following the massacre and claimed that he is not a danger to society. "I'm just a kid who likes to skate and have fun with my friends," he said.
A month after the school shooting, Zachary was arrested for trespassing at Marjory Stoneman Douglas and was held on $500,000 bail. He claimed he went to the school to "kind of take it all in."
Zachary was arrested again a month later for driving without a license. He asked a Broward County judge to transfer his probation case to Virginia on May 11. He said a company, identified as Nexus Services, had offered him free housing, a job and an opportunity at a "new life," The Washington Post reported.
Judge Melinda Brown granted his request, saying it "seems to be a wonderful opportunity."
Nexus Services is funding Zachary's relocation to Staunton, Virginia, which is close to the pro bono civil rights organization's headquarters. The company, which is under investigation by a federal agency and three states for its business practices, claims it became involved with Zachary's case in a bid to help him.
Michael Donovan, Nexus Services's chief executive, did not immediately respond to a request for comment.
Of his move to Virginia, Zachary told The Palm Beach Post that he was going to finish high school and then "I want to do anything I want to do."