'Zack Snyder's Justice League' Reaction as Viewers Praise 'Epic' and 'Amazing' Remake
Zack Snyder's Justice League is finally here with the highly anticipated movie making its debut on HBO on Thursday morning—and despite reports of streaming services crashing, some verdicts are in.
The DC Comics film is already getting some critical clout with Variety describing the film as "majestic"—but how are regular viewers finding the four-hour-long epic? Minor spoilers ahead.
Many viewers have unsurprisingly drawn comparisons from 2017's Justice League directed by Joss Whedon, who had previously helmed Avengers Assemble for Marvel.
"It's been only 25 mins and this s*** 100x better than Joss Whedon's Justice League #SnyderCut," reads one tweet.
Avengers Endgame directors the Russo Brothers tweeted: "From two superhero junkies to another, so excited that your vision has been truly realized. Much respect. We'll be watching along with everyone else..."
Another Twitter user posted: "Every second of the movie is wow it was a next-level experience watching a straight 4hrs movie and was worth it."
Over on Reddit, DC fans are sharing their thoughts with the mood feeling quite jubilant on r/DC_cinematic.
As one fan wrote: "That scene was beautiful, everything I dreamed of as a Flash fan. It really blew me away, as did the whole movie. Such an amazing experience."
While another added: "With all that said, this movie is amazing, epic, grand, super, wonderful, bats*** crazy, is over in a flash, makes me wanna dunk my head in an aquatic water, replace my body with cybernetics."
Another verdict reads: "Part 1 and 2 were slow but 3 onwards is so lit.Way better than 2017."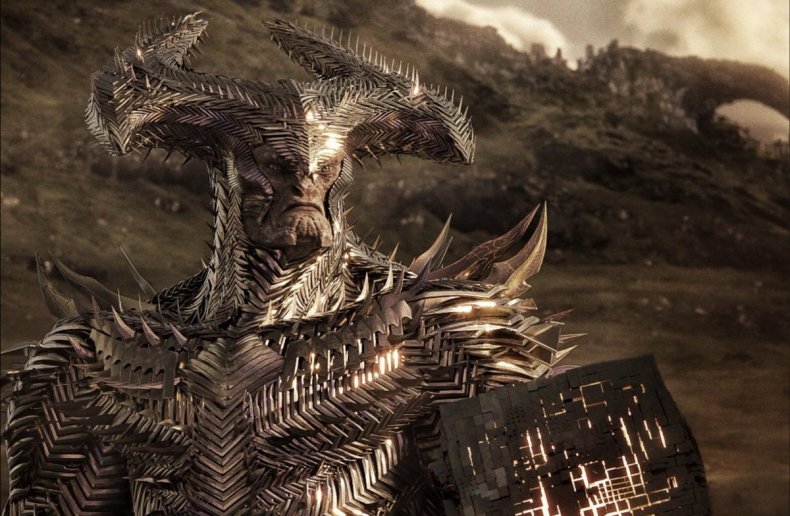 What the critics are saying
The Snyder Cut was praised by Variety who called it a "knockout."
Their review reads: "It's a grand, nimble, and immersive entertainment, a team-of-heroes origin story that, at heart, is classically conventional, yet it's now told with such an intoxicating childlike sincerity and ominous fairy-tale wonder that it takes you back to what comic books, at their best, have always sought to do: make you feel like you're seeing gods at play on Earth."
Peter Bradshaw from The Guardian also had a positive view of the remake, praising its "new chiaroscuro look, new backstories, new minor characters and a new, disturbing ending."
However, some less favorable reviews have emerged with The New York Times review disappointed that the film "plods through seemingly endless (and pointless) exposition, adding enough back story for each Justice League hero to strong-arm us into investing in these characters so we care when they finally put on the team jerseys and step out onto the court."
While The Independent writes that the movie is "an exhausting four-hour behemoth that doesn't particularly serve anyone outside of the minority that demanded its existence."
The movie currently has a 78 percent critics' score on Rotten Tomatoes.
For those still not convinced, the official synopsis for the movie reads: "Fueled by his restored faith in humanity and inspired by Superman's selfless act, Bruce Wayne [played by Ben Affleck] enlists newfound ally Diana Prince [Gal Gadot] to face an even greater threat. Together, Batman and Wonder Woman work quickly to recruit a team to stand against this newly awakened enemy.
"Despite the formation of an unprecedented league of heroes—Batman, Wonder Woman, Aquaman (Jason Momoa), Cyborg (Ray Fisher) and the Flash (Ezra Miller)—it may be too late to save the planet from an assault of catastrophic proportions."
Zack Snyder's Justice League is streaming now on HBO Max.