Zak Bagans Adds Lamar Odom Overdose Bed To Haunted Museum, Connects it To Dennis Hof's Death
Odom has claimed Hof tried to kill him by poisoning him the night of his overdose
Ghost Adventures host Zak Bagans is adding a unique item to his haunted museum: A bed from the Love Ranch brothel. The brothel and this specific bed is the notorious location where NBA star Lamar Odom overdosed in 2015, and later, where the brothel owner died of a heart attack.
There's an interesting connection between Odom and brothel owner Dennis Hof, which surfaced in May. Odom recently claimed he wasn't doing drugs the night of his nearly-fatal overdose. Instead, he said, Hof tried to kill him with poison.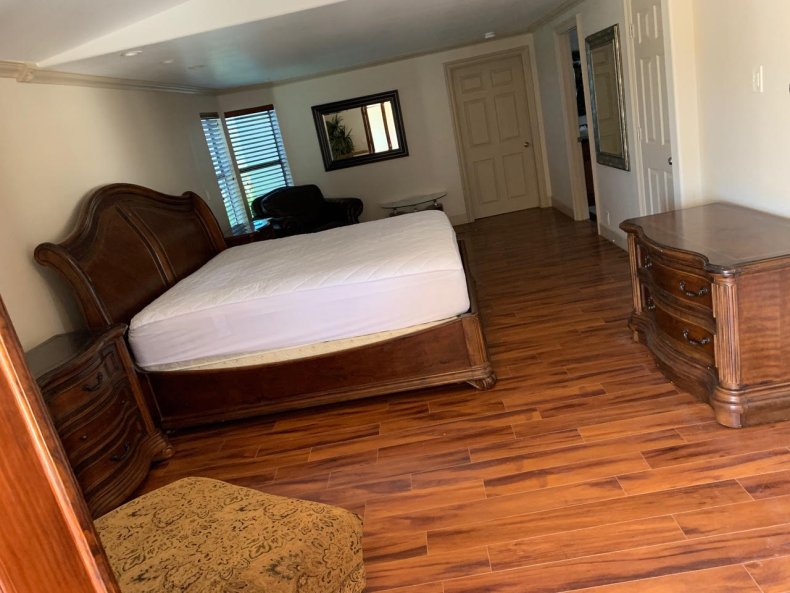 Odom's remarks were seen on The View on May 28. "I think Dennis Hof—I don't know what he had against me, but I didn't do drugs that night, to be honest with you," explained Odom. "So I don't know if he tried to poison me, or—I don't know what he had against me. He tried to kill me."
The odd claims by Odom are one reason Bagans was thrilled to receive the bed set donation, which will join a huge lineup of haunted and occult items that can be viewed by guests in Las Vegas. Bagans told Newsweek there is said to be a curse on the mattress.
"Whenever someone tells me that they believe something is cursed like this bed and then I hear not only did someone die in the bed, but also overdose in it then I'm interested in observing the item to see if there is indeed a supernatural force at play here," Bagans explained.
He also noted that Odom had seemingly never met Hof in person before his overdose in 2015. "I was particularly interested to hear that Lamar Odom was recently saying that Dennis Hof was trying to kill him during this overdose in a recent interview he did," Bagans said. "I was told Dennis never even met him which then opens the door further to this alleged curse."
The brothel room was closed to all visitors after Hof's death. Bagans also told Newsweek there was a bra found under the bed, which seemingly belonged to the woman he was with at the time of his death. Bagans plans to investigate the curse the best way he knows how: immersing himself in a similar experience to both, known events. "We will see what happens when I investigate this by laying in the bed as well."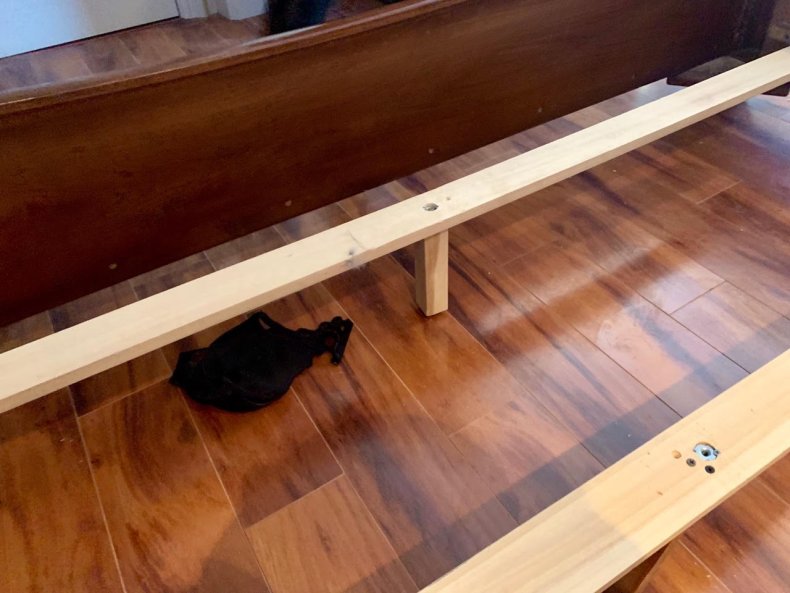 Odom's overdose came before Hof's death. The brothel owner died in October 2018. At the time of his death, Hof was a political candidate for the Nevada State Assembly. After his death, he won the election.
This article has been updated to add photos from Zak Bagans.