After Post Malone 'Curse,' Will Zak Bagans Touch Dybbuk Box On 'Ghost Adventures' Live Special?
The Ghost Adventures crew are always prepared for odd happenings and dangerous situations but host Zak Bagans is concerned about Halloween night. The crew is hosting a live lockdown, which will premiere on Travel Channel in real time Wednesday at Bagans's own Haunted Museum in Las Vegas. This isn't just any lockdown. Just a few months ago, he had a seriously frightening experience in the museum with rapper Post Malone, making headlines when they opened the Dybbuk Box.
In Jewish mythology, a dybbuk is an insidious spirit that possesses the living. According to folklore, anyone who opens the Dybbuk Box will be cursed. It's unclear if the pair is haunted, but Bagans says their recent fate has been more than coincidence. In the case of the "Congratulations" rapper, after his incident with the Dybbuk Box his plane malfunctioned, he was in a car crash and armed men stormed his old home shouting his name.
During the intense encounter, Bagans said the pair walked up and down the museum steps 84 times, which he only realized after seeing his recorded steps on his phone's health app. After removing the protective glass, which encloses the box, Bagans touched it. To remove Bagans from the box, Post Malone put his hand on Bagans's shoulder. They left the building and sat in the parking lot after Bagans had a fit of crying, screaming and hyperventilating in the Dybbuk chamber.
Bagans told Newsweek his own life has shaken since the Dybbuk Box encounter. Now the host, who seems to have seen it all when it comes to the paranormal, doesn't know exactly what to expect.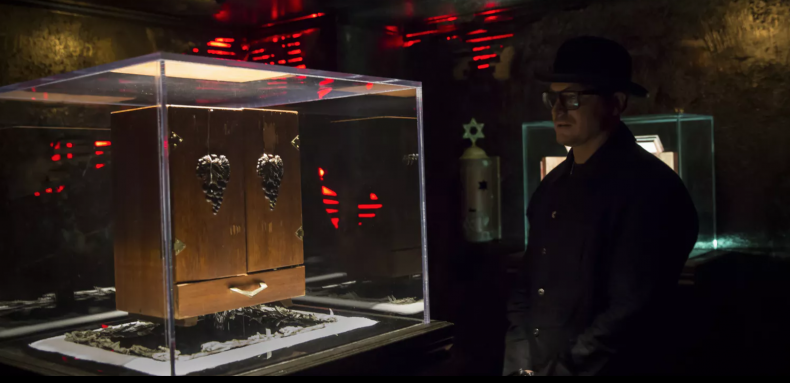 "I felt all of the fears you've ever had in your life all at once, in one concentration of energy," Bagans told Newsweek. "It was horrific."
In the parking lot, Post Malone followed a black figure he saw emerge from the museum. After, he sat alone in the parking lot. The night was changed, as both men were majorly affected. A few weeks later, a museum visitor dropped to the floor in the Dybbuk Box chamber and required immediate medical attention.
Since the encounter, Bagans has been seen less at the museum. He can usually be found assisting his team with the collection of haunted items, but he's taken time to prepare for the Halloween lockdown alone. As for if he'll touch the Dybbuk Box again, Bagans plans to decide when that moment comes.
"I don't know if I'm going to do it or not to be honest with you," he said. "If I touch the Dybbuk Box and what happened to me—I don't really want people to see that. Me crying. That reaction. That's why—I don't know. This is probably the most challenging, anxiety-driven investigation I've ever done. I can't stop thinking about it."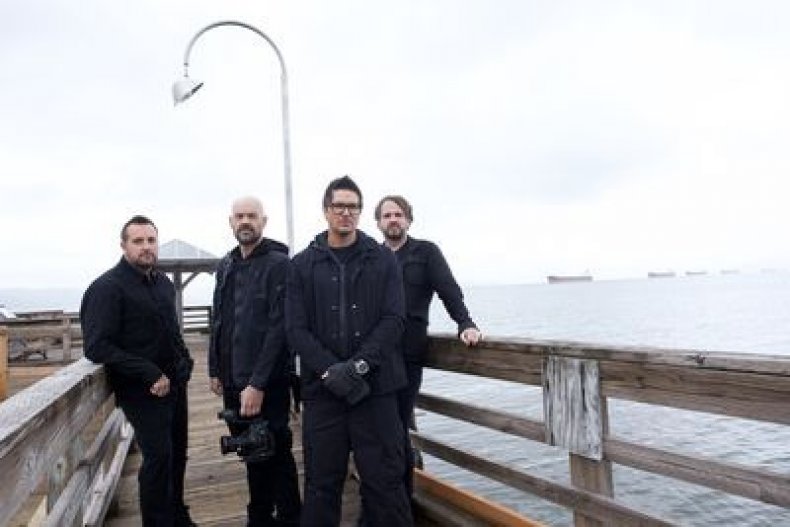 So why does Bagans continue facing the dangers for television? He explained his dedication isn't just about a TV show. "I'm an investigator. I'm an occultist. This is what I do," he said. "This is my life. I don't just do it for a TV show. I'm invested. Yes, it's dangerous, but man, is it interesting. It's scary, but I'm driven to it. I like fear. I like messing with the dangerous things and seeing what will happen."
Viewers will be able to interact with the crew during the live lockdown, as their typical nerve center will monitor tweets from viewers. Bagans encouraged viewers to write in what they see during split camera views, and noted it will be like those at home are in on the investigation, too.
Along with a possible Dybbuk box encounter, fans will see remnants for the Demon House Bagans purchased and made into a documentary film. A doll named Peggy will be a subject too, as she's known for causing numerous nosebleeds. The museum itself is dark, as are the objects fans will see this Halloween, but Bagans says that's part of the allure.
"It's some dark natured stuff, but it is what it is," Bagans said. "The darkness, sometimes it seems to manifest more than other things. To witness those manifestations as an investigator is incredible. It's absolutely incredible."
For his viewers, Bagans has one wish. "I want them to feel the thrill," he said.
To find out if Bagans will touch the Dybbuk Box again, don't miss the live special of Ghost Adventures when it airs on the Travel Channel at 8 p.m. ET.