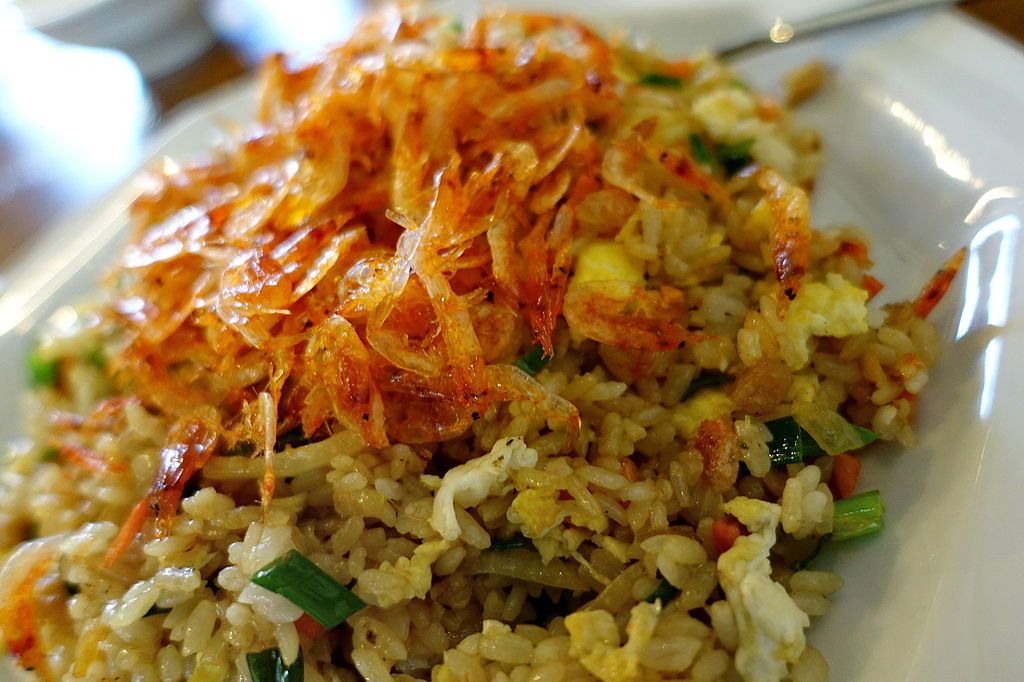 The story of a shrimp fried rice container stolen from a communal office refrigerator went viral on Twitter this week as tens of thousands of people shared the details of a tension-filled office encounter. The story clearly struck a nerve among office workers reading Twitter at their desks.
Comedian Zak Toscani's thread began Thursday evening when he wrote that a friend's lunch had been stolen from the fridge. His employer, Toscani announced, was allowing his friend to view the security footage depicting the office kitchen during the hour the rice disappeared. Toscani narrated the events that followed, turning the hum-drum investigation into a comically high-stakes viral tweet thread over the course of two days.
The updates, whether true to life or made up by Toscani, hit Twitter like a bolt of lightning. Thousands of users began retweeting Toscani's description of the events, matching his schadenfreude for the lunch thief. The person who stole Toscani's friend's lunch, it turned out, had done so only to throw it away; security footage had identified her, and she was out of the office for the day.
Toscani picked up the tweet thread on Friday morning, gleefully anticipating his guilty coworker's arrival. "She is scheduled to arrive at work in 20min," he wrote. "My blood is on cocaine." At that point, his story had "favorited" by more than 100,000 Twitter users and was only picking up steam.
The inevitable confrontation between lunch-thief and the lunch-lorne employee went as follows, according to Toscani. He wrote: "'After seeing the HR email she says out loud "woah. Someone stole a lunch? Who would do something like that?' After she said that, shrimp guy responds 'well yea it's not ok to throw someone's food away.' After he says that she goes 'oh it was your lunch?' BEAT she continues 'well why would you go to HR about that?!'" (sic)
Toscani ended his story by buying both affected employees a new plate of shrimp fried rice, and he apologized to his followers for not having a more concise narrative wrap-up. "I wish I could close this up with a neat little bow, but, it appears that we may never know why she did it," he tweeted on Friday afternoon. "Maybe she doesn't know she did it. Either way I'm now forced to work 40hrs a week next to a cold-blooded individual."
There are several reasons Toscani's story went viral so quickly. One is his concise writing style and ability to ramp up the action in his narration. Another is that lunch theft is simply a common event in office environments, where small matters of inconvenience can become inflated into gross breaches of trust if employees are feeling bored.
In fact, this cultural scourge has left its indelible mark on Newsweek's offices. While discussing Toscani's story, several Newsweek employees felt compelled to go on record regarding their own experiences. Breaking news reporter Joe Difazio admitted that his deli meats, which he inexplicably was storing in the office fridge in this publication's New York office, were once stolen by an unidentified assailant. When asked how the experience changed him, he demurred, replying that he had felt "hurt mostly. Hurt and disappointed."
Culture writer Zach Schonfeld, presumably tortured by guilt, told the newsroom, "One time I stole a single blueberry from our office fridge." Anna Menta, another culture writer, replied, "Oh my god, I did that too."
Lunch theft is such a common issue in offices that it has appeared in sitcoms including Friends and Good Times. NPR based an entire episode of This American Life on the phenomenon in 2014. "What inspired such a sin?" NPR Yuki Noguchi asked Molly Heiser, a video editor from Bellingham, Washington, who admitted to habitually stealing food. "Hunger," Heiser said.
Toscani did not reply to Newsweek's request for comment in time for publication.