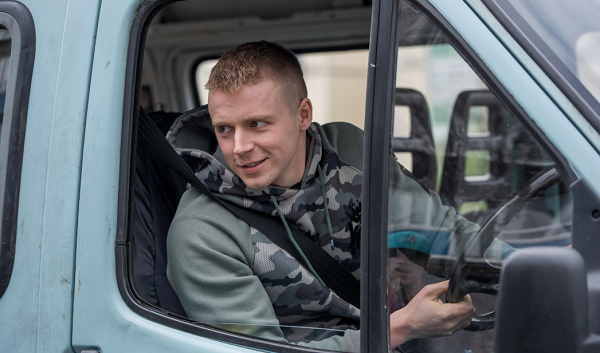 Most WWE fans have heard of wrestler Paige. The England native became an instant superstar when she landed the title as the youngest WWE Divas Champion back in 2014, and she's been a constant fixture in the WWE world ever since. However, her superstardom likely would have never occurred if it had not been for one very important person in her life—her big brother, fellow wrestler Zak Zodiac.
Fans will get to see exactly how the support of Paige's brother—their entire wrestling-loving family, really—helped the Norwich resident grow to become one of the most revered female wrestlers in the world's biggest wrestling organization in the biopic, Fighting With My Family, which premiered in theaters nationwide on Friday.
While Paige's (Florence Pugh) rise from a teen fighting in her family's gym to become a prolific wrestler is the focus of the movie, her brother Zak, played by Jack Lowden, plays an integral role. Both Paige and Zak auditioned for the WWE, but ultimately it was Zak's sister who ended landing a spot in the organization. His fallout over the matter resulted in a bit of family friction, as viewers will see as the Scottish actor unravels the role onscreen.
Despite the WWE's rejection though, Zak still went on to become a successful man in his own right. He manages the family's company, World Association of Wrestling, in the sibling's hometown and has also become a staple in the English wrestling community for teaching disabled children how to fight.
In a recent interview with Newsweek, Lowden suggested his character's journey is just as an important one for fans to learn from.
Read on to learn more about Zak Zodiac and Lowden's experience playing him in Fighting With My Family.
What drew you to the role of Zak?
The script was probably why I really wanted to do it, but also Steve Merchant [director, screenwriter and executive producer, who also stars in the movie] is a hero of mine. I love everything he's ever done. The Office is a work of art. So working with him, in particular, but also when I read the character of Zak, his trajectory and his ups and downs throughout the film are really juicy to play. It was too good of an opportunity.
Were you aware of Paige and Zodiac Zac before?
I really wasn't. I wasn't a wrestling fan at all, but I am now.
How did you prepare? Did you do any kind of training?
I hadn't wrestled. I also was far too skinny to play Zac. The real Zac is like 6-foot-3. He's a real big guy, so I had to put on a lot of weight. I did a lot of physical training—training twice a day, eating four, five meals a day. It was nuts. We were lucky enough to get to go and do some wrestling training in Florida with [WWE] NXT. The sort of intricacy and dedication it takes to be a wrestler, I totally took that for granted. It just looks like people throwing themselves at each other, but it's really not like that. The main objective first and foremost is safety, and how much they take care of each other while they're doing this is quite amazing.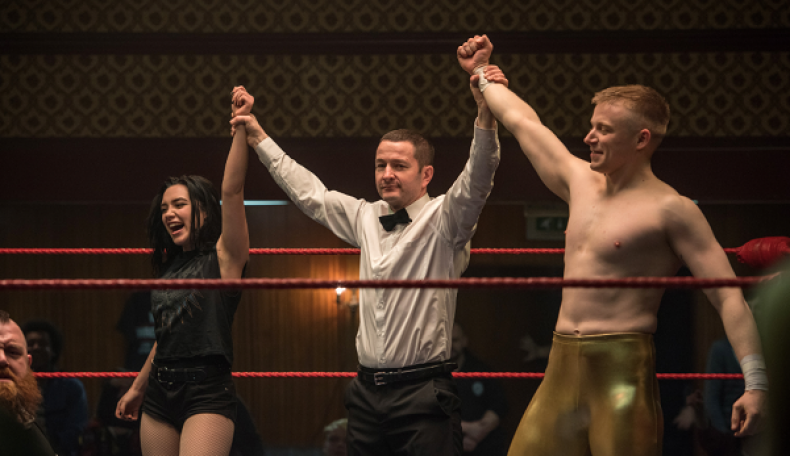 How was your experience working with Florence Pugh?
It was very easy to work with Florence. Before you even get into how talented she is, she's very easy and down to earth. We sort of got on instantly and we still have a brother/sister relationship. We hit each other all the time, we're both very smackable. It's great. It was very easy working with her. I have a little brother but I've always wanted a sister. So it was really nice to have that.
What was it like working with Stephen?
First and foremost, he's a brilliant actor. So he has a very different way of work. To have a guy who is an actor behind the camera, it meant that there were a lot of shortcuts. Stephen even put himself in the film so we have that bizarre situation where we're acting with the director. It's weird. But he's a marvel.
Who was the funniest person on the cast?
Nick Frost, without a doubt. Nick Frost's [humor] is just like a machine gun. He's so razor sharp and his improv is out of this world. You really get left in his wake when he starts to improve. It's just remarkable, but he's also a really really lovely man. The one big scene where we're around the dinner table and [Zak and his girlfriend's] families meet, that took forever to shoot because we all just kept laughing. I think I have maybe three lines in that scene, but a lot of takes were spoiled by me laughing at Nick. And then you've got Nick and Steve opposite each other, and they're both sort of geniuses in that field. It was great to spend a whole day at work laughing.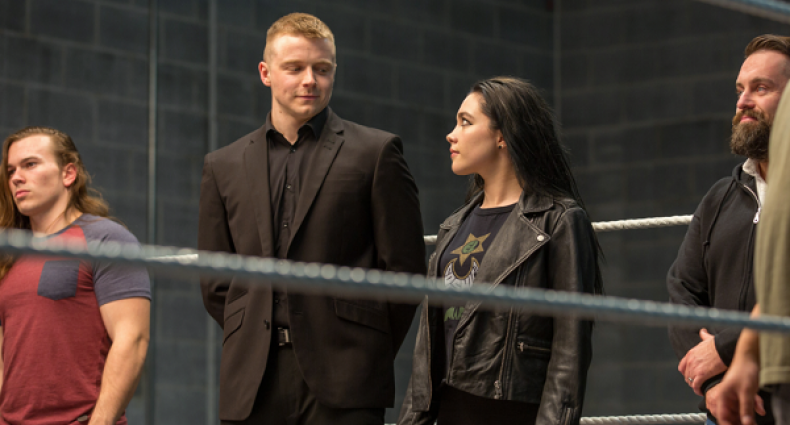 How was your experience with Dwayne Johnson, who executive produced and starred in the film?
It was amazing. He's such a lovely guy. When I think about it, at the time I totally missed that it was The Rock [I was working with] because I was thinking so much about what I was doing and trying to get the scene right. That scene [when we meet The Rock] was very early on in filming for me, so I was panicking in my head about doing this and just happened to be in front of Dwayne Johnson. I didn't realize it too much until I watched it and was like, "Jesus Christ, we're acting with Dwayne Johnson!" That was kind of strange, but he was amazing. He's very very good at playing himself. He's very down to earth and very generous.
If there's something to take from Zak's story specifically, what is it?
First, I think one of the hardest things in life must be when there's something that you really wanna do, a dream and desire to become one thing, and then be told you can't do that, you're not good enough or you're not suited for that dream. That must be utterly heartbreaking. That did happen to Zak. He was the golden child of the family. They all thought he was the one who was gonna go off and be in the WWE. He auditioned twice and both times got knocked back. It takes a lot to deal with that and then reinvent yourself the way he did. He's been incredibly successful in another way, and he's a massive part of the [wrestling] community where he's from. The lesson I learned from Zak's story was to not worry if you don't succeed in what you really want to do. Something will always reveal itself to you, which is what happened to Zak. I haven't spent much time with him since [filming] and I don't know how happy he is with where he is—I don't think that kind of thing will ever leave you, you're first initial dream. We all have that one thing, everybody wants to be a rock star or whatever and then you realize, "Crap, I'm not a rock star." So I have huge admiration for him and the fact that he was able to take that news [of not making it in the WWE]—that was such a big kick in the stomach for him—and then carry on and be successful.
Describe the movie in three words.
Bags the heart.