Zalo's French-Style Fanfan Set Brings 'Bridgerton' Fans Closer to Climax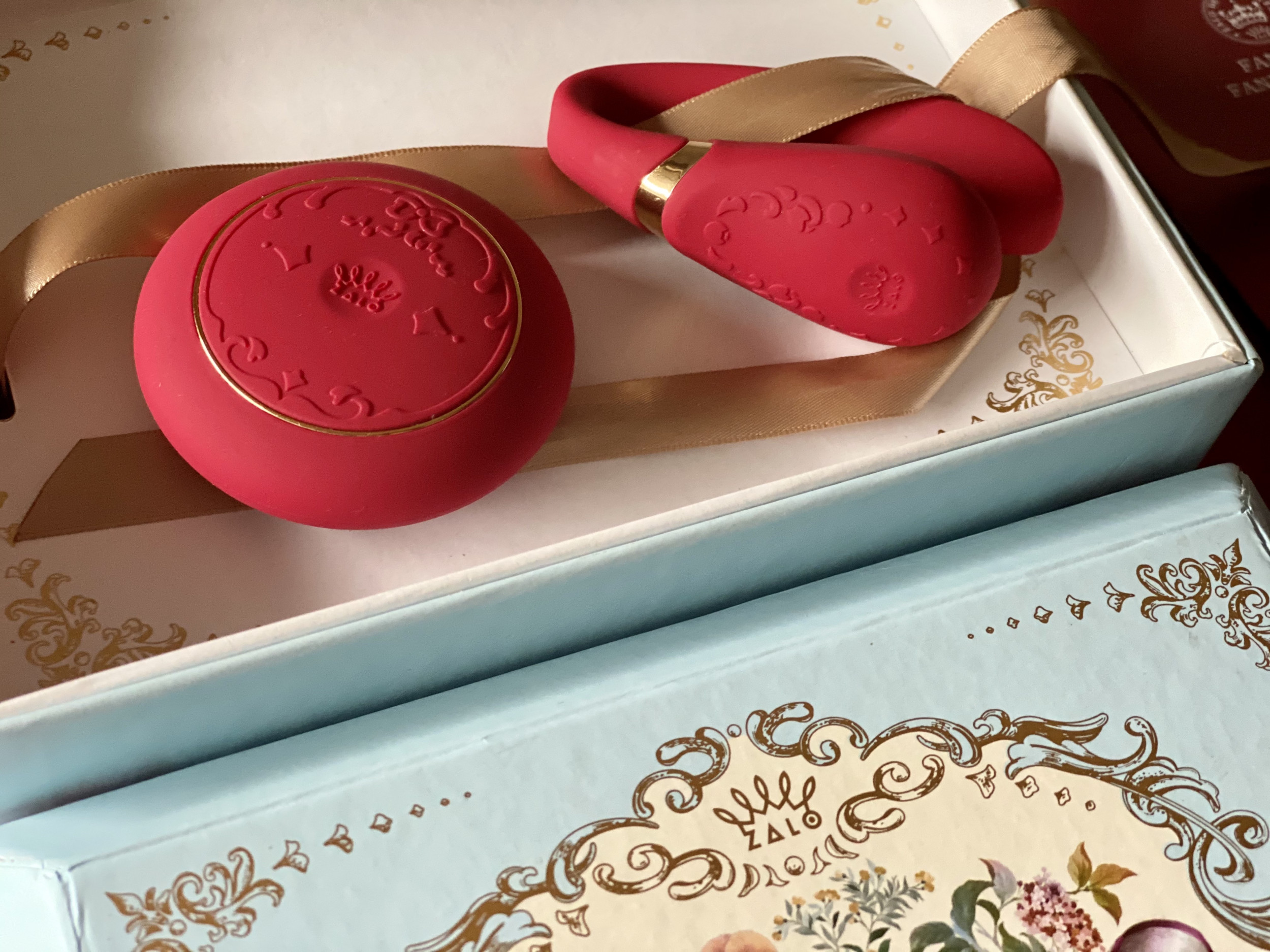 Bridgerton, Netflix's most popular original series of 2021 so far, has more than its share of sexy scenes, so it's only natural that couples want to bring some of that onscreen magic into their own bedroom. I count myself among the 82 million viewers who tuned in to watch the steamy romance series and feel confident recommending Zalo's Versailles Series as part of your must-try collection. If you're looking for a show-off vibe to introduce to your partner or just a fun night alone, Zalo's Fanfan Set is the ideal "Netflix and chill" companion for all your royal fantasies.
Zalo Fanfan Remote-Controlled Couples Massager
From its packaging to the overall design of the Fanfan, every detail of this remote-controlled couples massager offers powerful Bridgerton vibes. It's made of silicone with Softek coating for an immediate touch of softness and an opulent feel. Delicate French-style silicone embossing and gold-plated accents elevate its visual appeal and add excitement to the experience. It's available in Royal Blue, Rogue Pink, or Bright Red. Even the ornate, floral, powder blue box that the Fanfan comes in suggests something special.
It's not only about the package. This device provides a variety of options to tailor your experience. If you feel adventurous, the Fanfan could be discreet enough to be worn in public with a partner in possession of the remote. It's worth noting that if you decide to wear it out and about, you'll want to utilize only the lower settings. Unless you're in an atmosphere where there is a lot of ambient noise, the higher vibrations are audible.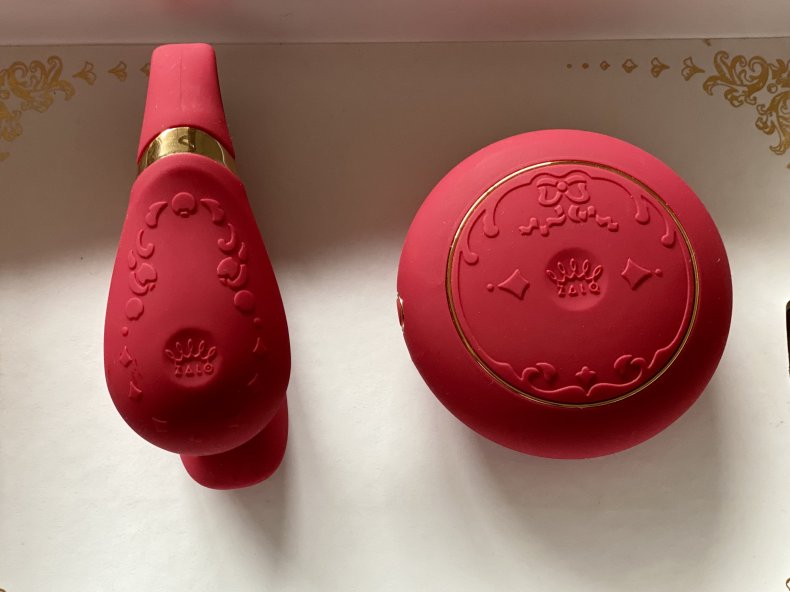 If you are using the Fanfan alone in your personal boudoir, I'd encourage you to take full advantage of every setting. I was impressed by the eight adjustable modes and the various combinations of pleasure settings within the toy itself. To access even more customization and settings, download the Zalo app and enable Bluetooth connectivity to use with your smartphone.
Are there are less expensive couples wearables available on the market? Yes, although none are this luxurious, and certainly none come close to fulfilling the fantasy of role-playing the Duke and Daphne Bridgerton quite like this. The Fanfan Set with remote costs $159; the Fanfan massager alone can be purchased for $119. The remote adds a fun power dynamic to the experience, so you might want to spring for the set.
If you're a serious fan of the show, you'll want to shop the full lineup of Zalo's Versailles Series. Regardless of whether you've binged-watched Bridgerton, the Fanfan is absolutely one elegant couples toy I cannot recommend highly enough.
Buy at Zalo.
Newsweek may earn a commission from links on this page, but we only recommend products we back. We participate in various affiliate marketing programs, which means we may get paid commissions on editorially chosen products purchased through our links to retailer sites.