Zambian Ministers Ordered to Step Down Before Election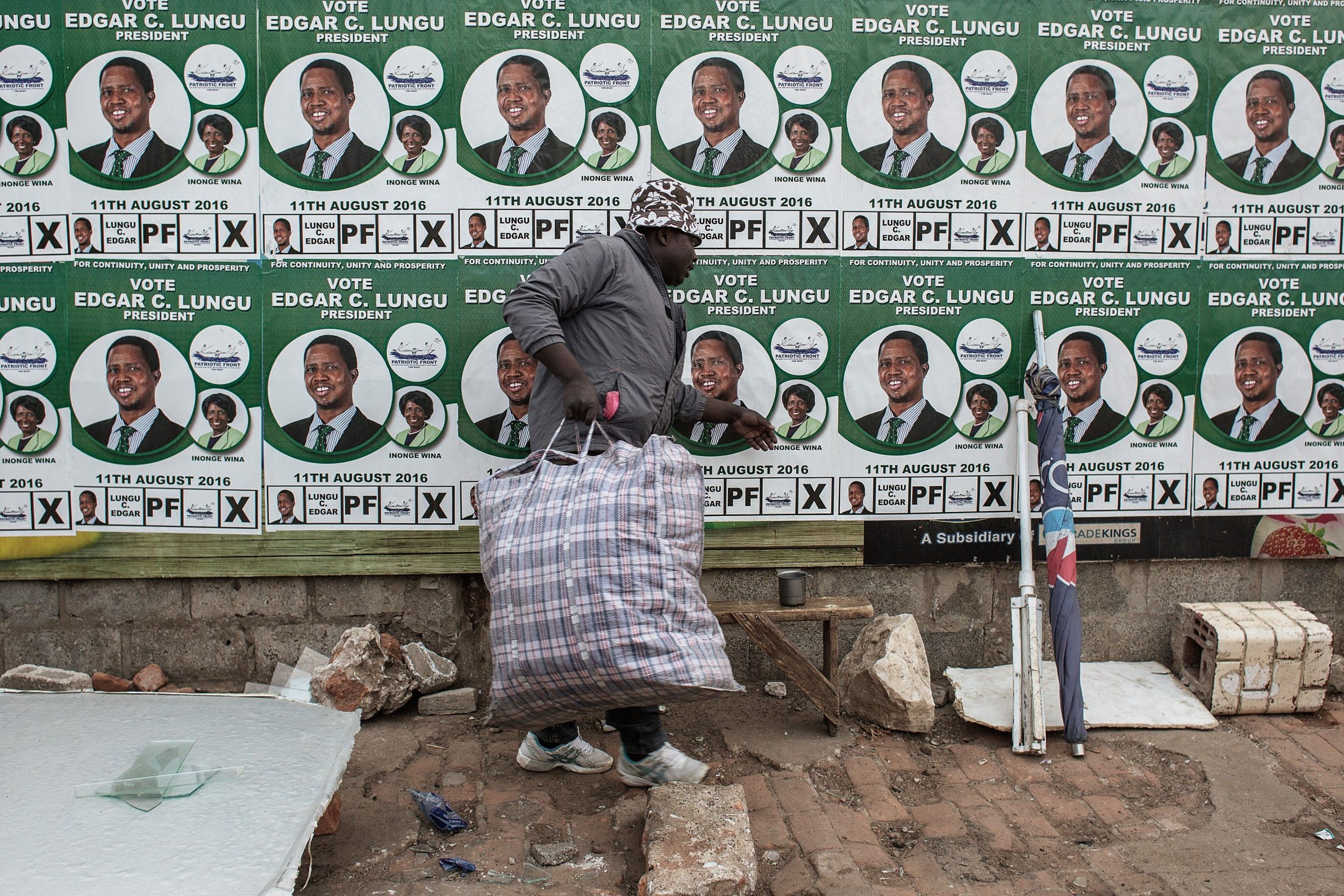 A Zambian court has ordered government ministers to step down from their roles ahead of Thursday's general election, ruling that it was illegal for them to remain in post and collect salaries after the dissolution of parliament.
The country's constitutional court ruled on Monday that President Edgar Lungu had been wrong to keep ministers in office after parliament was dissolved in May, Reuters reported . Lungu had said that an amendment to the constitution meant that ministers could stay in their post until the election.
The ruling Patriotic Front (PF) said in a statement on Monday that they would respect the court's decision, which "gives credence to a robust and independent judiciary that Zambia has where the courts can enter judgments against the state, contrary to assertions previously made by the Opposition." The leader of the main opposition, United Party for National Development, Hakainde Hichilema, said in a statement that the PF's actions constituted "daylight robbery by an outgoing government from the people." Hichilema also said that PF ministers must be forced to pay back the salaries they had collected while illegally in post between the dissolution of parliament and the court's decision.
Lungu is seeking re-election when Zambians go to the polls on Thursday after little more than a year in power. The incumbent came to power in January 2015 following the death of his predecessor, Michael Sata, in a tight race with Hichilema, and a close vote is expected this time around, too.
The run-up to the vote has been blighted by violence, however, with the electoral commission suspending campaigning for 10 days in July after violent clashes saw police shoot dead an opposition supporter. Police also raided the house of Hichilema's running mate, Geoffrey Bwalya Mwamba, later in July, firing tear gas into the property and arresting 28 people. The police said they were looking for people who had vandalized election posters and that they found petrol bombs on the premises, but the UPND said they were planted and Hichilema claimed his grandchildren were hurt in the raid.
Lungu met with former Nigerian President Goodluck Jonathan on Tuesday. Jonathan is in the southern African country as an election observer for the African Union, and tweeted that the Zambian president had assured him that he would accept the results of the elections peacefully.