Zanzibar Election: Ruling Party Wins Landslide After Opposition Boycott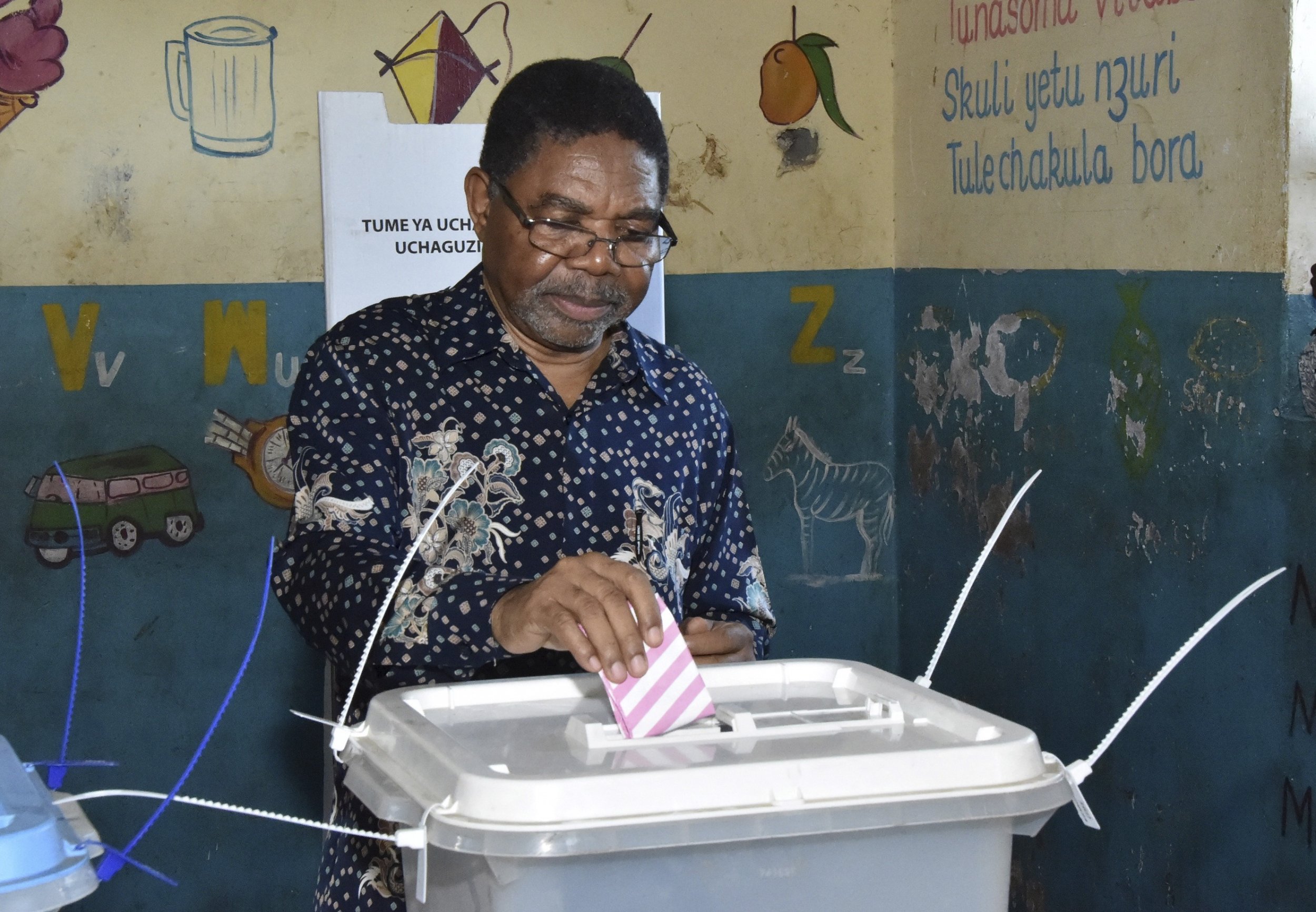 Zanzibar's ruling party has won a landslide victory in a controversial rerun of elections on Sunday after the main opposition boycotted the vote on the Tanzanian archipelago.
Tanzania held nationwide elections in October 2015, including on the semi-autonomous islands, but the results in Zanzibar were controversially annulled after the Zanzibar electoral commission cited irregularities, including more votes being cast than there were registered voters in some areas.
The incumbent Ali Mohamed Shein of the ruling Chama Cha Mapinduzi (CCM) party took 91.4 percent of the vote in Sunday's rerun, according to the electoral commission. The main opposition candidate, Seif Sharif Hamad of the Civic United Front (CUF), boycotted Sunday's vote after rejecting the annulment of October's election, in which he had declared himself the winner.
Shein indicated that he would be willing to work with the CUF but pointed to the fact that they had not participated in the elections as a potential barrier to cooperation:
Despite fears that tensions could spill over into violence, the vote on Zanzibar—a popular holiday destination with European tourists—proceeded with relative calm. Previous votes have been marred by violence, including in 2000, when at least 35 people were killed and 600 wounded in clashes with security forces after CUF supporters accused the CCM, which won the vote, of electoral fraud.
Zanzibar has its own president and parliament, as well as more than 50 seats in the Tanzanian National Assembly, and makes its own laws, although some union matters are the preserve of the Tanzanian government. Shein's election makes for easy cooperation between Zanzibar and Tanzania, since he comes from the same party as President John Magufuli on the mainland.