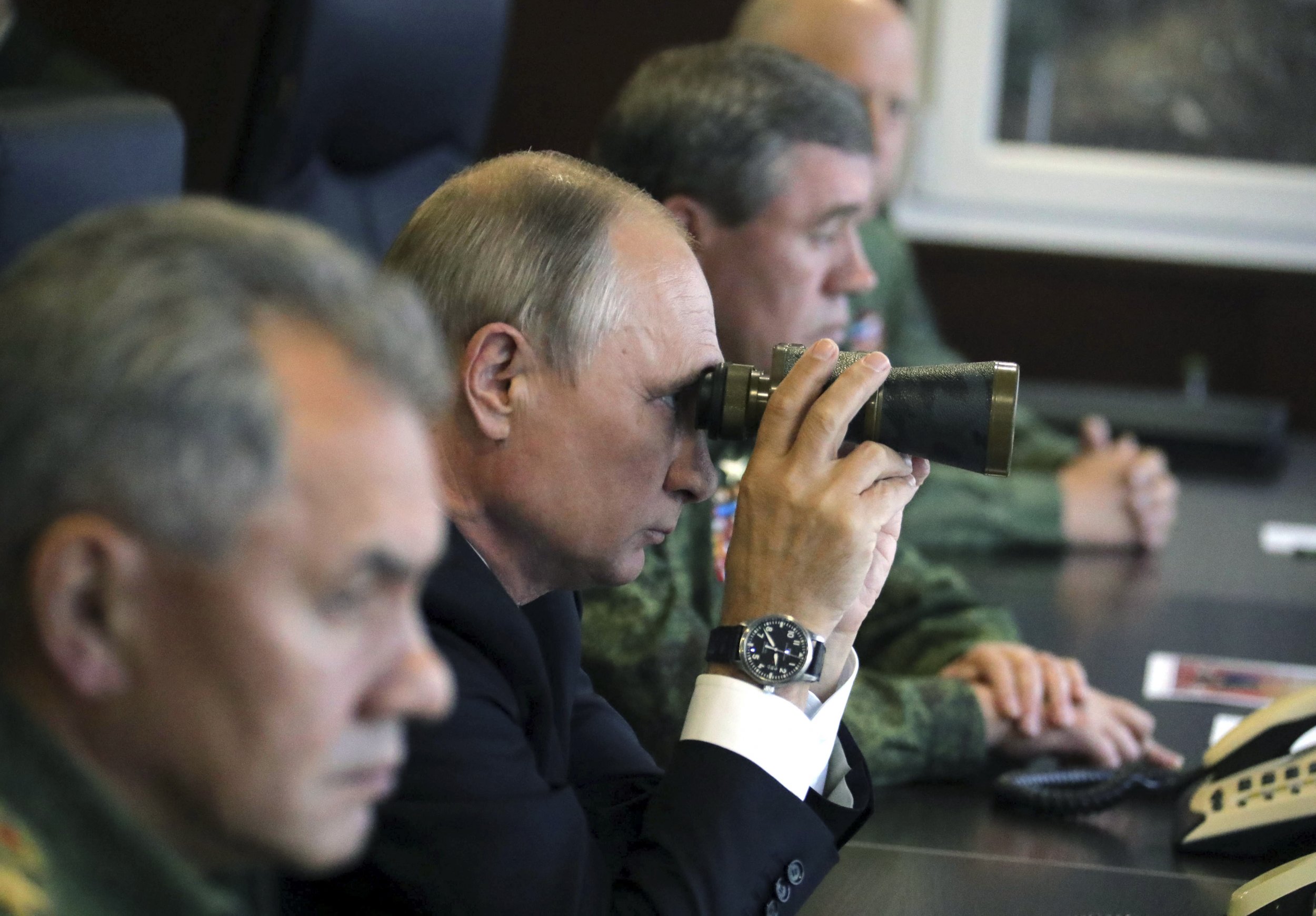 Russian military drills with Belarus are in full swing and NATO's top general says allies' fears that the war games would be "larger than what they told us," have proved correct.
Russia and Belarus initially said September's Zapad 17 (West 17) exercise would only include around 12,700 troops strong, comprised predominantly of Belarusian troops. Western allies resoundingly rejected the figures, observing higher military cargo traffic for the preparations and comparing it to previous iterations of such drills in which Russia drafted closer to 100,000 troops.
In the lead-up to Zapad 17, Germany's Ministry of Defense estimated the war game would number closer to previous iterations of the drill, which consisted of 70,000 and 90,000 troops, respectively.
U.S. Army General and NATO Supreme Allied Commander Curtis Scaparrotti told the Washington Post while on a visit to Tirana, Albania, that the size of Zapad 17 had indeed exceeded Moscow's prior estimations.
"It's following in line with what we've seen with these annual exercises in the past," he said. "They're usually very large. They're usually initially defensive in nature but also have an offensive portion thereafter that looks to me like a rehearsal of an attack," Scaparrotti added.
"That's worrisome if you're a NATO country on the border," he said, though said that the alliance had no evidence to confirm fears that Russia is looking to use the noise of the drill to cover new deployments into the Baltic region.
The Polish government had expressed fears that this could occur as they share a border with Belarus, where much of the training activity is taking place. Former Georgian President Mikheil Saakashvili fueled these apprehensions, stating earlier in September that he thinks Russia is planning to annex Belarus.
Scaparotti did not give an official estimate of how many soldiers have taken part in the drill in addition to the figure initially disclosed by Russia.
The exercise continues and entered its second stage earlier today. So far the drills have not gone ahead without problems, as two Russian jets violated Lithuanian airspace, prompting the Baltic state's government to summon Moscow's ambassador to demand an explantion. The Russian jets passed safely however as the Kremlin claims the two-minute dip into foreign skies was a result of dodging a thunderstorm on the planned flight route.
Russian media has also unearthed footage of military helicopters misfiring over onlookers, which army command has confirmed is genuine but denied in vague terms that it took place during the Zapad drills.