Zaporizhzhia Plant at Risk of 'Sputtering' Radioactive Substances: Ukraine
There is danger of a "sputtering of radioactive substances" at a Russian controlled Ukrainian nuclear power station, according to the Ukrainian state-owned company that runs it.
Zaporizhzhia Nuclear Power Plant (ZNPP) was seized by Vladimir Putin's forces in early March, just weeks after the Russian invasion of Ukraine.
There are growing fears of a nuclear meltdown at the site, the biggest of its kind in Europe, with both Ukraine and Russia accusing the other of attacking the ZNPP.
On Saturday Energoatom, the Ukrainian state-owned company that runs Zaporizhzhia NPP, warned of radioactive leakage following Russian shelling.
In a statement posted on their website they said: "Over the past day, the Russian military has repeatedly shelled the ZNPP site, the damage is currently being investigated.
"Due to the presence of the Russian military, their weapons, equipment and explosives at the power plant, there are serious risks for the safe operation of the ZNPP. As a result of periodic shelling, the infrastructure of the power plant has been damaged, there are risks of hydrogen leakage and sputtering of radioactive substances, and the fire hazard is high.
"Ukraine calls on the world community to take immediate measures to force Russia to liberate the ZNPP and transfer the power plant to the control of our country for the sake of the security of the whole world."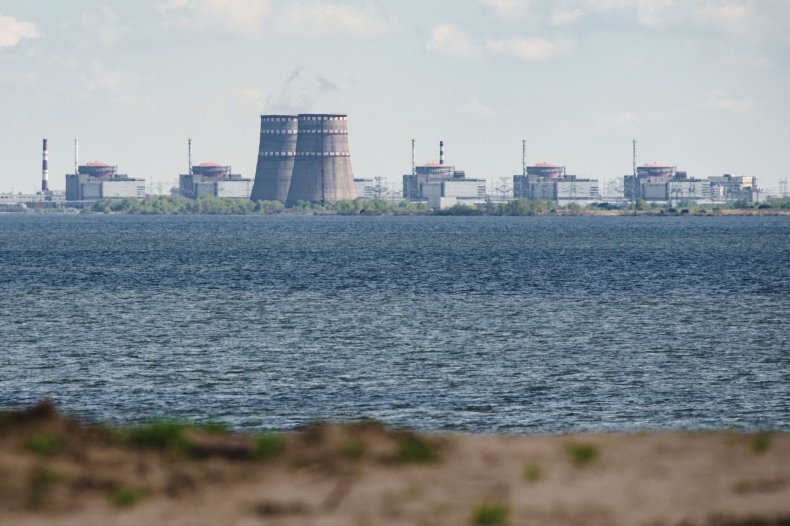 International Atomic Energy Agency (IAEA) has sent inspectors to the site, which are expected to arrive in the coming days.
Speaking to the Daily Telegraph one engineer at the site said he was worried the Russians are planning to stage an incident.
He said: "We all worry about the possible visit of the IAEA representatives.
"That they [the Russians] will set up some provocations and then blame them on Ukraine. It feels like that's exactly what they plan to do."
On Saturday the Russian Defense Ministry said 17 Ukrainian shells had been fired at the site over the past 24 hours, with four hitting a building holding nuclear fuel, though this has not been independently confirmed.
Earlier this week the ZNPP was briefly cut off from Ukraine's main electricity grid, and had to be powered by emergency generators.
The company said: "The actions of the invaders caused a complete disconnection of the Zaporizhzhia NPP from the power grid—the first in the history of the plant."
In response Ukraine's Government accused Moscow of aiming to "induce a nuclear disaster in Ukraine".
U.N. Secretary General António Guterres has asked both Russia and Ukraine to exercise restraint, commenting: "Any potential damage to Zaporizhzhia is suicide."
Newsweek has contacted the Russian Defense Ministry and Energoatom for comment.