From Zayn to Big Ups: Nine March Albums We Can't Wait to Listen To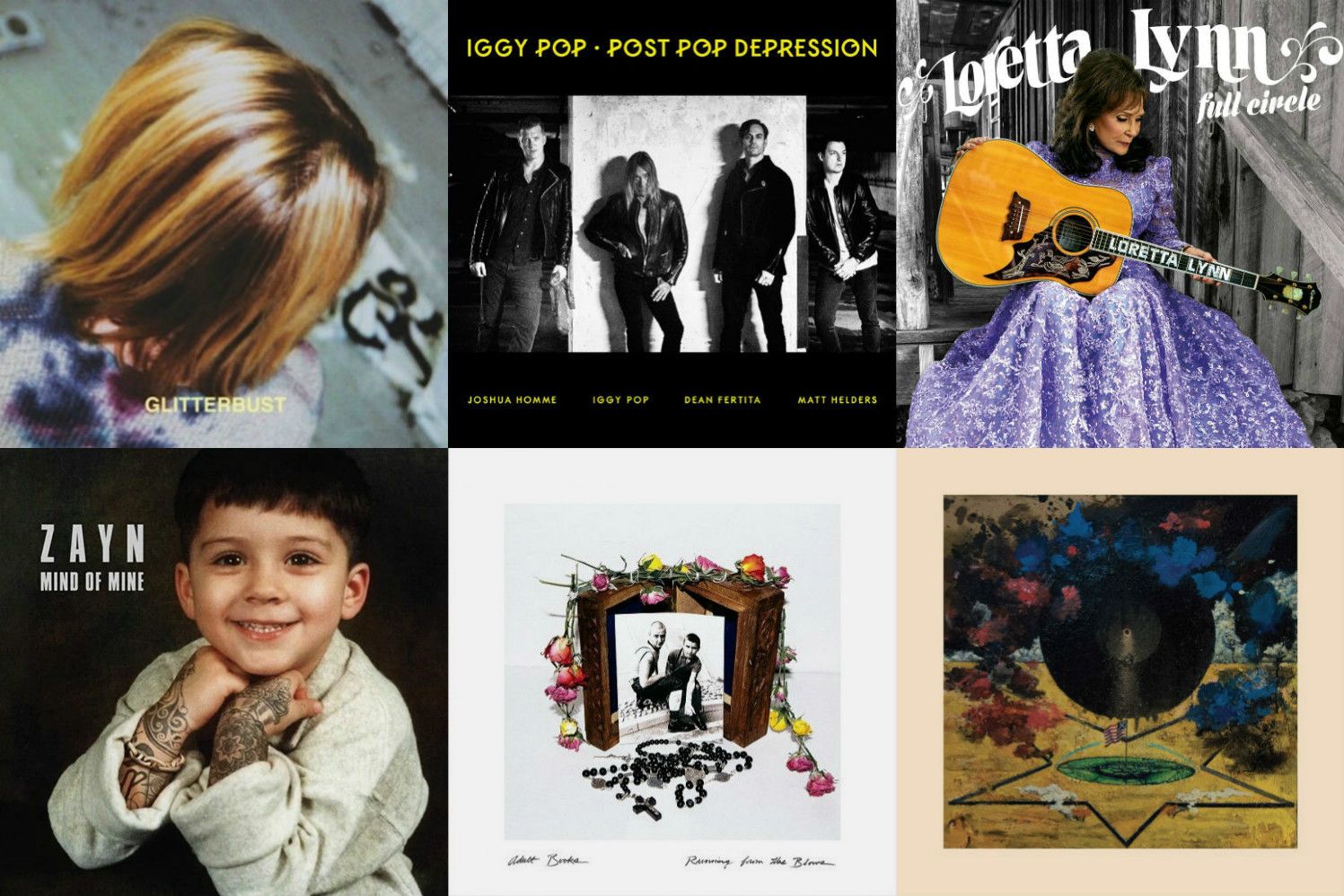 While Kanye West's Life of Pablo circus dominated the month of February, March's wave-making release looks to be that of former One Directioner Zayn Malik, whose solo debut, Mind of Mine, is due out March 25. The video for the album's lead single, "Pillowtalk," has already racked up more than 130 million YouTube views. The weeks leading up to Zayn's coming-out party won't be close to as controversial as what the Most Important Living Artist subjected us to in February, which is a good thing, as it gives all the other incredible March albums that will precede it a little more room to stretch their wings. That is, of course, unless Kanye decides to drop another opus in the coming weeks, which can never be ruled out. Regardless, this is what we'll be listening to while we wait for the weather to warm.
Big Ups, Before a Million Universes
Release date: March 3
Label: Exploding in Sound
Brooklyn post-hardcore heroes Big Ups are bringing their doomsday musings back on March 3 with the release of their latest, Before a Million Universes. They've cleaned up a bit since their last album, 2014's Eighteen Hours of Static, with sharper hooks and subtler lyrics. But thankfully, Big Ups haven't shed their gloriously jarring, frenetic brand of post-hardcore, made even more immediate by frontman Joe Galarraga's confrontational onstage antics.
Glitterbust, Glitterbust
Release date: March 4
Label: Burger Records
It takes balls to make your debut album a double LP, and few in the music industry have bigger balls than former Sonic Youth frontwoman Kim Gordon. After releasing her memoir, Girl in a Band, in 2015, the indie-rock legend teamed up with Alex Knost of Tomorrows Tulips to form Glitterbust. "The Highline," the droning nine-minute single, will cause Sonic Youth fans' eyes to roll into the backs of their heads (in the best way possible), and more lengthy experimental jams are to be expected—the double LP contains only five tracks.
Loretta Lynn, Full Circle
Release date: March 4
Label: Legacy
Co-produced by John Carter Cash (son of Johnny), the first release from the Coal Miner's Daughter since 2004's Jack White–produced Van Lear Rose features 13 new recordings that, taken together, follow the arc of 83-year-old Lynn's career. There's an updated version of the first song Lynn ever wrote, "Whispering Sea," and poignant new tracks like "Who's Gonna Miss Me?," plus appearances from both Willie Nelson and Elvis Costello. It's part retrospective, part reimagining and all Lynn digging her heels in because she's clearly not done yet.
Violent Femmes, We Can Do Anything
Release date: March 4
Label: PIAS
Milwaukee cult legends the Violent Femmes recorded their first record in 15 years while on tour with the Barenaked Ladies last summer (don't judge—BNL are triple platinum; are you?), despite apprehension from founding members Gordon Gano and Brian Ritchie about getting into the studio together. Allegedly, new drummer Brian Viglione is responsible for helping them get over it, and thank God, because opener "Memory" has the same acoustic chugging, cheeky lyricism and punky aesthetic that made the band beloved. If that's an indication of what to expect for the rest of this comeback, we're sold. Again.
Adult Books, Running From the Blows
Release date: March 4
Label: Lolipop Records/Burger Records
Not much is known about Los Angeles three-piece Adult Books, other than their band name is cool as hell and they know how to craft delicious post-punk hooks that you don't have to be stuck in the '80s to dig. Running From the Blows—also a solid name—is the band's first full-length release, and though its songs may be a little darker than what we've come to expect from sunny psych label Burger Records, its undeniable catchiness keeps it afloat. The blows can be danced away just as easily.
Jeff Buckley, You and I
Release date: March 11
Label:Columbia/Legacy Recordings
Jeff Buckley completed just one album during his brief lifetime (albeit a perfect one), but he left far more music behind. The glut of posthumous material that's been issued and reissued since the singer's premature 1997 death is either a gift or an exploitation depending on your view, and this latest compilation might as well be both. You and I dates from before Buckley's 1994 masterpiece—the collection pulls together recordings from the artist's early studio sessions for Columbia Records, circa 1993. Though he's most remembered for his cover of a Leonard Cohen tune (you know the one), You and I features covers of a number of other artists, including Bob Dylan, Sly and the Family Stone and Buckley favorite Led Zeppelin. There are a couple of originals mixed in, including the little-known "Dream of You and I."
Iggy Pop, Post Pop Depression
Release date: March 18
Label:Loma Vista
Living legend, former Stooge and human basketball Iggy Pop is 68 years old and shows no signs of deflating anytime soon. Post Pop Depression, his 17th album, is a "sublimely secretive desert opus" that was forged with the help of Queens of the Stone Age mastermind Josh Homme, Arctic Monkeys drummer Matt Helders and Dean Fertita of the Dead Weather. The new album is said to be a spiritual companion to those from Iggy's Berlin years (Depression's first single, "Gardenia," certainly supports this claim), but it's got a New World swagger that could have only come from 2016. We've got a TV eye on this one's release.
Primal Scream, Chaosmosis
Release date: March 18
Label: First International/Ignition Records
Glasgow's Primal Scream has been around for a lifetime, but Bobby Gillespie's experimental project continues to test the boundaries of where indie pop, dance and manic throttling converge. Chaosmosis is the follow-up to 2013's More Light, and this time they're bringing in a host of new talent, including Rachel Zeffira of Cat's Eyes, Sky Ferreira and Haim (whom they became pals with after fortuitously playing Glastonbury together several years ago).
Zayn, Mind of Mine
Release date: March 25
Label:RCA
It's momentous that Zayn Malik, the cutest former member of now-defunct British boy band One Direction, will be releasing his solo album on March 25: The date marks the one-year anniversary of his abrupt departure from the group that put him on the map. Judging by his first post-1D single, "Pillowtalk," and its accompanying video (featuring Zayn's IRL girlfriend, model Gigi Hadid), the year away has been, um, busy. The track has an epic crashing chorus that's raunchy and romantic in equal measure, with jazzy electronic elements that don't overpower the 23-year-old's formidable vocal chops. Did Miguel already make this album (albeit even sexier and less naive) with last year's uncomfortably erotic Wildheart? Perhaps. But it's refreshing to see a former boy-bander shed his sugary image without the cringey attempt at badassery. One Direction who?