Zayn Malik Speaks Out About 'Divisiveness' in Family After Gigi Hadid Split
Zayn Malik has spoken out about the "divisiveness" that has entered his once "peaceful" family, amid multiple reports he has split from Gigi Hadid.
People reported on Thursday that former One Direction singer Malik, 28, and supermodel Hadid, 26, had broken up after TMZ published allegations that he had "struck" her mother, Yolanda Hadid, during a disagreement last week.
British-born Malik "adamantly" has denied the allegations, and has stated his desire to keep the peace within his family for the sake of Khai, the 13-month-old daughter he shares with Gigi Hadid.
Malik told TMZ in a statement: "I adamantly deny striking Yolanda Hadid and for the sake of my daughter I decline to give any further details and I hope that Yolanda will reconsider her false allegations and move towards healing these family issues in private."
Addressing reports of her relationship with Malik coming to an end, a representative for Gigi Hadid told People in a statement: "Gigi is solely focused on the best for Khai. She asks for privacy during this time."
Earlier on Thursday, "Pillowtalk" singer Malik posted another statement on his Twitter account, in which he spoke about his efforts to restore a "peaceful family environment" for the sake of his daughter.
"As you all know I am a private person and I very much want to create a safe and private space for my daughter to grow up in," he started the statement. "A place where private family matters aren't thrown on the world stage for all to poke apart.
"In an effort to protect that space for her I agreed to not contest claims arising from an argument I had with a family member of my partner's who entered our home while my partner was away several weeks ago.
"This was and still should be a private matter but it seems for now there is 'divisiveness' and despite my efforts to restore us to a peaceful family environment that will allow for me to co-parent my daughter in a matter in which she deserves, this has been 'leaked' to the press.
"I am hopeful though for healing for all involved with the harsh word shared and more importantly I remain vigilant to protect Khai and give her the privacy she deserves."
Newsweek has contacted representatives of Malik, Yolanda Hadid, and Gigi Hadid for comment.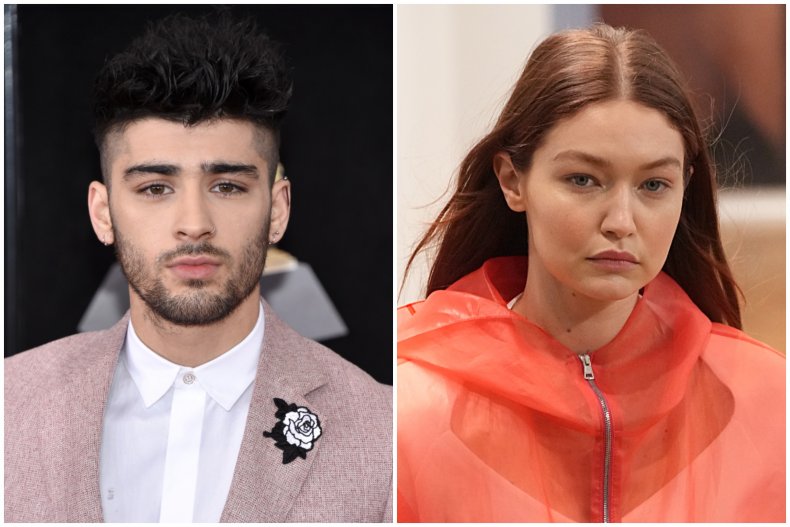 Malik was initially rumored to be dating Gigi Hadid in November 2015, when they attended an American Music Awards afterparty together.
After remaining coy about revealing whether they were in a romantic relationship, Hadid went on to appear in Malik's "Pillowtalk" music video in 2016, in which they seemingly confirmed that they were together.
Their relationship hit the spotlight through artistic expression, when they posed together for a feature in the May 2016 issue of Vogue, who referred to Malik as Hadid's "real-life boyfriend."
In May 2016, they also went red carpet official as a couple, stepping out together at the star-studded Met Gala in New York City.
The photogenic twosome announced in March 2018 that they had split, with Malik writing in his social media statement: "Gigi and I had an incredibly meaningful, loving and fun relationship and I have a huge amount of respect and adoration for Gigi as a woman and friend.
"She has such an incredible soul. I'm grateful to all of our fans for respecting this difficult decision and our privacy at this time; we wish this news could have come from us first. We love you all. xZ"
For her part, Hadid said at the time: "Breakup statements often seem impersonal because there is really no way to put into words what two people experience over a few years ... not only in the relationship, but in life in general.
"I'm forever grateful for the love, time, and life lessons that Z and I shared. I want nothing but the best for him and will continue to support him as a friend that I have immense respect and love for. As for the future, whatever's meant to be will be. xG."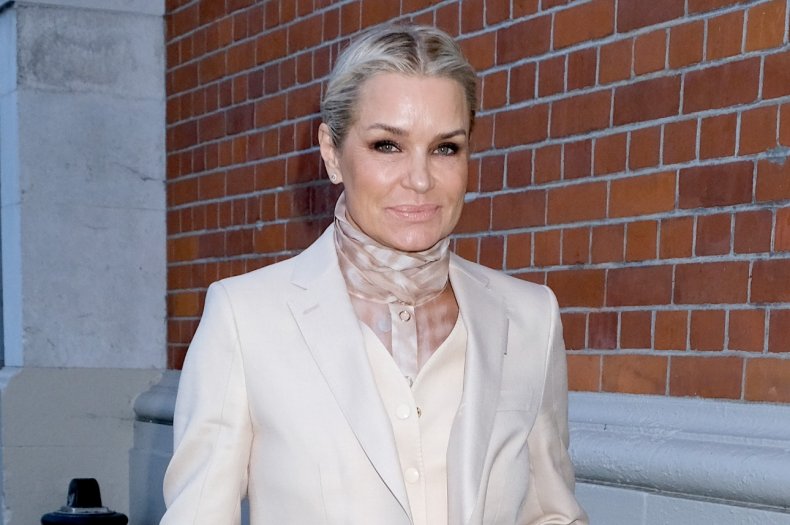 By May of that year, photos of the pair making out on the streets of New York City were published by multiple outlets. Weeks later, Hadid took to her Instagram Story to share a snapshot of the two cuddling.
However, the couple appeared to drift apart once again, as it was reported by People in August 2019 that Hadid was dating The Bachelorette star Tyler Cameron. By October of that year, it was reported that they had split.
Hadid and Malik were photographed walking together arm-in-arm in New York City in January 2020. Weeks later, on February 14, Hadid confirmed on Instagram that they were back together as she shared a photo of Malik for Valentine's Day.
On September 23 of that year, Malik announced the birth of their daughter, five months after Hadid had confirmed her pregnancy during an interview with Jimmy Fallon.
"Our baby girl is here, healthy & beautiful," Malik wrote on Twitter. "To try put into words how i am feeling right now would be an impossible task.
"The love i feel for this tiny human is beyond my understanding. Grateful to know her, proud to call her mine, & thankful for the life we will have together x."
Hadid and Malik celebrated their daughter's first birthday with a family party last month.