Video: Evander Kane Ragdolls Zdeno Chara After Late Hit in Sharks Vs. Bruins Game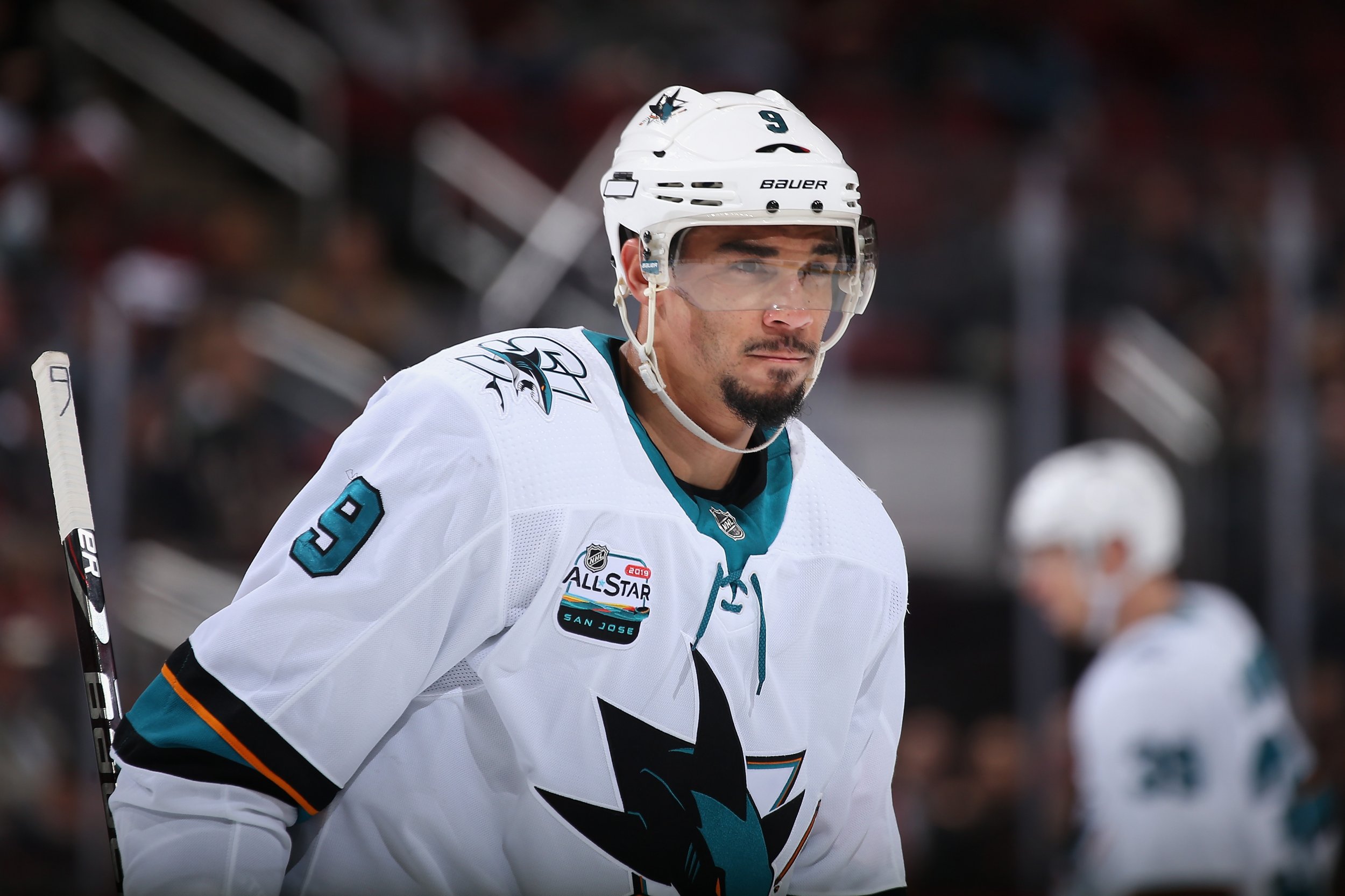 There aren't many players in the NHL who would dare take on Zdeno Chara. At 6ft 9 and 250 pounds, the Boston Bruins defenseman cuts a towering figure, even in a world where physically imposing players are the norm.
At 6ft 2 and weighing 210 pounds, Evander Kane is considerably smaller than the Slovak, but that did not stop the San Jose Sharks forward from throwing Chara to the ice last night and landing a few punches on him for good measure.
On Tuesday night, with the Sharks down 4-1 early in the third period in Boston, Chara and Kane exchanged pleasantries. The former delivered a late hit, before Kane surprised the Bruin by spinning him around and ragdolling him onto the ice and into a fight.
Get your unlimited Newsweek trial >
Chara quickly got back on his feet and landed some punches of his own, knocking Kane's helmet off in the process, as the Sharks forward did his best to protect himself.
Eventually, the referees broke up the brawl and both players headed for their penalty boxes. Chara was called for elbowing, Kane for instigating the fight and both received 10-minute majors for misconduct and fighting.
The latter spent just 29 seconds in the penalty box, before being ejected from the game altogether (3:51 into the third period) for mouthing off to the officials.
Get your unlimited Newsweek trial >
After the game, Kane maintained he was within his right to seek retribution after Chara landed an elbow on his face, which went unpunished.
"It was a hit right to my face," the Canadian, who ended the night with 31 penalty minutes, was quoted as saying by The Associated Press. "If I'm going to be officiated in a different way, what am I supposed to do beside defend myself?"
The fight overshadowed a comfortable win for the Bruins, their eighth in nine, while San Jose lost its third game in the last five.
Logan Couture gave the Sharks the lead in the first period, before David Krejci drew Boston level. Charlie McAvoy, Jake DeBrusk and Brad Marchand all scored for the Bruins in the second period as they took a commanding 4-1 lead, which they did not relinquish.
The win improved Boston's record for the season to 37-17-9 and the Bruins are now on 83 points, the second-best record in the Eastern Conference behind Tampa Bay.
The Lightning have already hit the 100-point threshold this season, while only other four teams across the league—the Bruins, the Sharks, the Toronto Maple Leafs and the Calgary Flames—have accumulated more than 80 so far.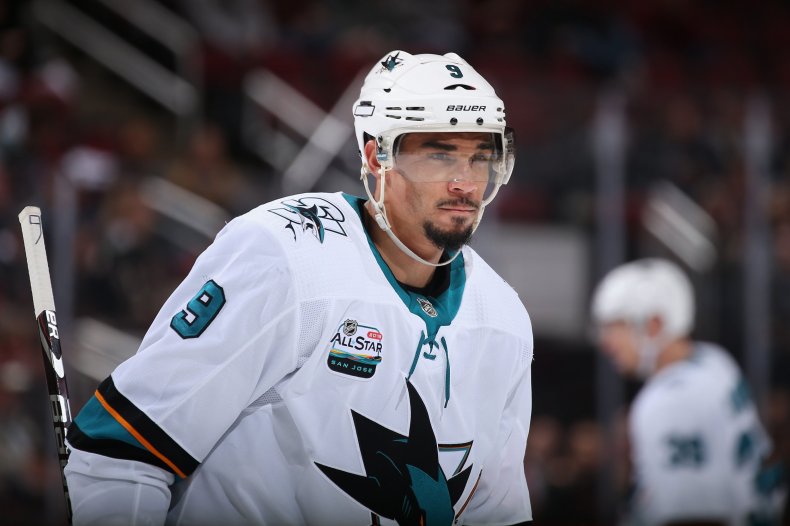 Video: Evander Kane Ragdolls Zdeno Chara After Late Hit in Sharks Vs. Bruins Game | Sports