Zdravko Tolimir's Life Sentence for Srebrenica Massacre Upheld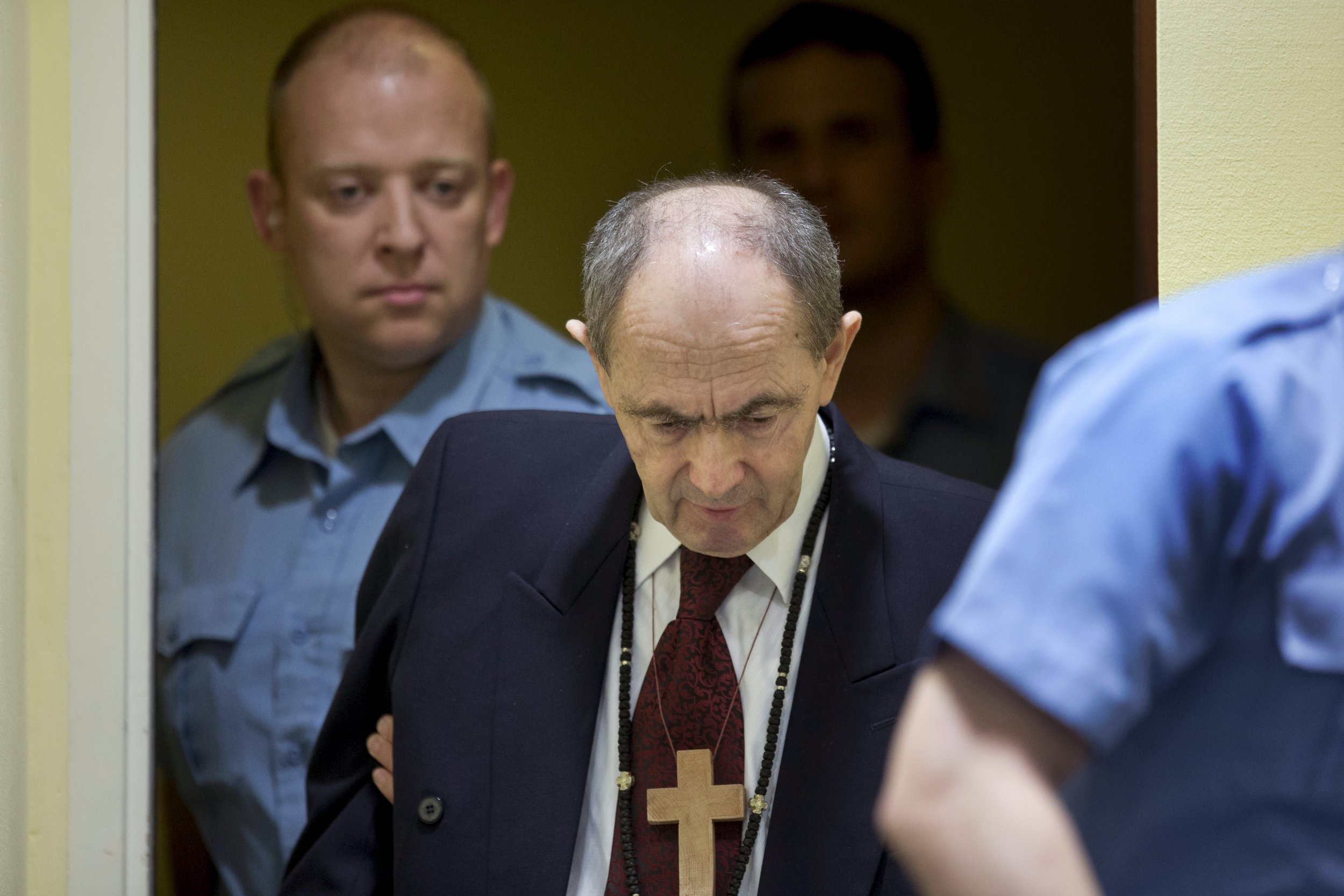 THE HAGUE (Reuters) - International war crimes judges on Wednesday upheld a life sentence against a former senior Bosnian Serb military officer for genocide over his role in the massacre of 8,000 Muslim men and boys in Srebrenica in 1995.
Ruling on Zdravko Tolimir's appeal against his conviction on six counts of war crimes and crimes against humanity, judges overturned some elements of the original ruling, saying the forcible transfer of Muslims from the U.N.-protected "safe haven" of Zepa did not amount to genocide.
But they left other convictions for genocide in place, alongside convictions for conspiracy to commit genocide, extermination, murder, persecution and inhumane acts.
They ruled that Tolimir's role in the Srebrenica killings, Europe's worst atrocity since World War Two, on its own amounted to genocide.
Tolimir was the head of Bosnian Serb military intelligence and reported directly to wartime Bosnian Serb military commander Ratko Mladic, who remains on trial in The Hague for crimes including the Srebrenica killings.
"In the light of these genocide convictions alone, the Appeals Chamber considers that Tolimir's responsibility does not warrant a revision of his sentence," said presiding appeals judge Theodore Meron.
The 66-year-old Tolimir, his head bowed, crossed himself repeatedly throughout the hearing in The Hague.
The massacre was part of a campaign of ethnic cleansing carried out by nationalist Serbs determined to carve out a Serb state in Bosnia by removing all of the multi-ethnic province's Muslims and Croats.
The 1992-95 war that followed Bosnia's secession from then-federal Yugoslavia killed 100,000 people.
After the completion of Tolimir's case, the only remaining suspects charged in relation to Srebrenica are Mladic and former Bosnian Serb political leader Radovan Karadzic, who is also still on trial for crimes including the Srebrenica atrocity.