Zebra Stuck in Fence Freezes to Death Amid Extreme Cold Temperatures in Indiana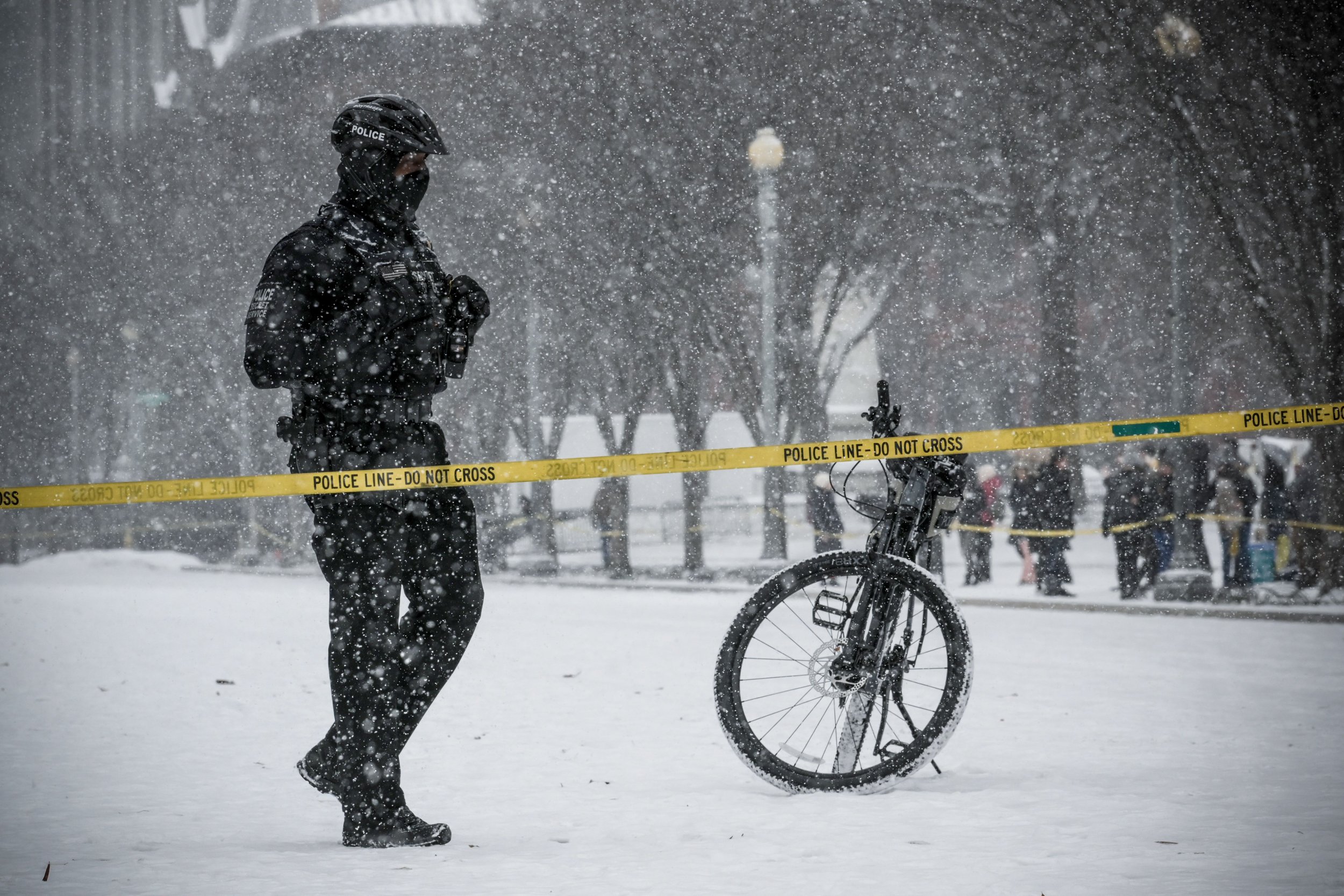 A zebra froze to death in Indiana earlier this week after it got trapped in a fence amid icy and cold temperatures.
Carroll County Sheriff's Office confirmed to WTHR that the zebra's hooves were caught in a fence outside of a farm in Indiana. Due to the below freezing temperatures, the cold air crystalized in the zebra's lungs shortly after, resulting in fatal internal damage.
The State Board of Animal Health echoed the sheriff's office's assessment, adding that the animal's death was undoubtedly caused by the subzero temperatures.
Sonya Kendall, an Indiana resident who discovered the zebra's body and provided photos of the scene to The Hill, blamed the farm's owner for mistreating their animals and called for better laws to protect them.
"Indiana laws need to do more to protect animals," Kendall said. The state needs "stricter regulations on exotic animal ownership [and] more specific language in the laws that outline what is really adequate and safe shelter, especially in extreme weather situations."
However, after an inspection of the scene, police claimed that the property did have adequate provisions, specifically shelter, food and water, for animals kept outdoors, which includes a pony, a kangaroo and another zebra. The zebra that survived the incident has since been transported to another area of the farm where its owners can regularly check on its condition and safety during the remaining days of extreme temperatures.
Carroll County Sheriff Tobe Leazenby told WLFI that they are currently filing a report with the Carroll County Prosecutor's Office. Authorities will also be looking into whether the incident was an accident or the result of negligence.
On Wednesday, Carroll County Commissioner Bill Brown closed the courthouse for safety reasons as temperatures throughout the state fell below zero, according to the Carroll County Comet. As of 2017, Carroll County's population was 20,039, a slight decrease from a recorded figure of 20,155 in 2010.