Who is Zehra Doğan? Banksy Mural in New York Protests Turkish Artist's Imprisonment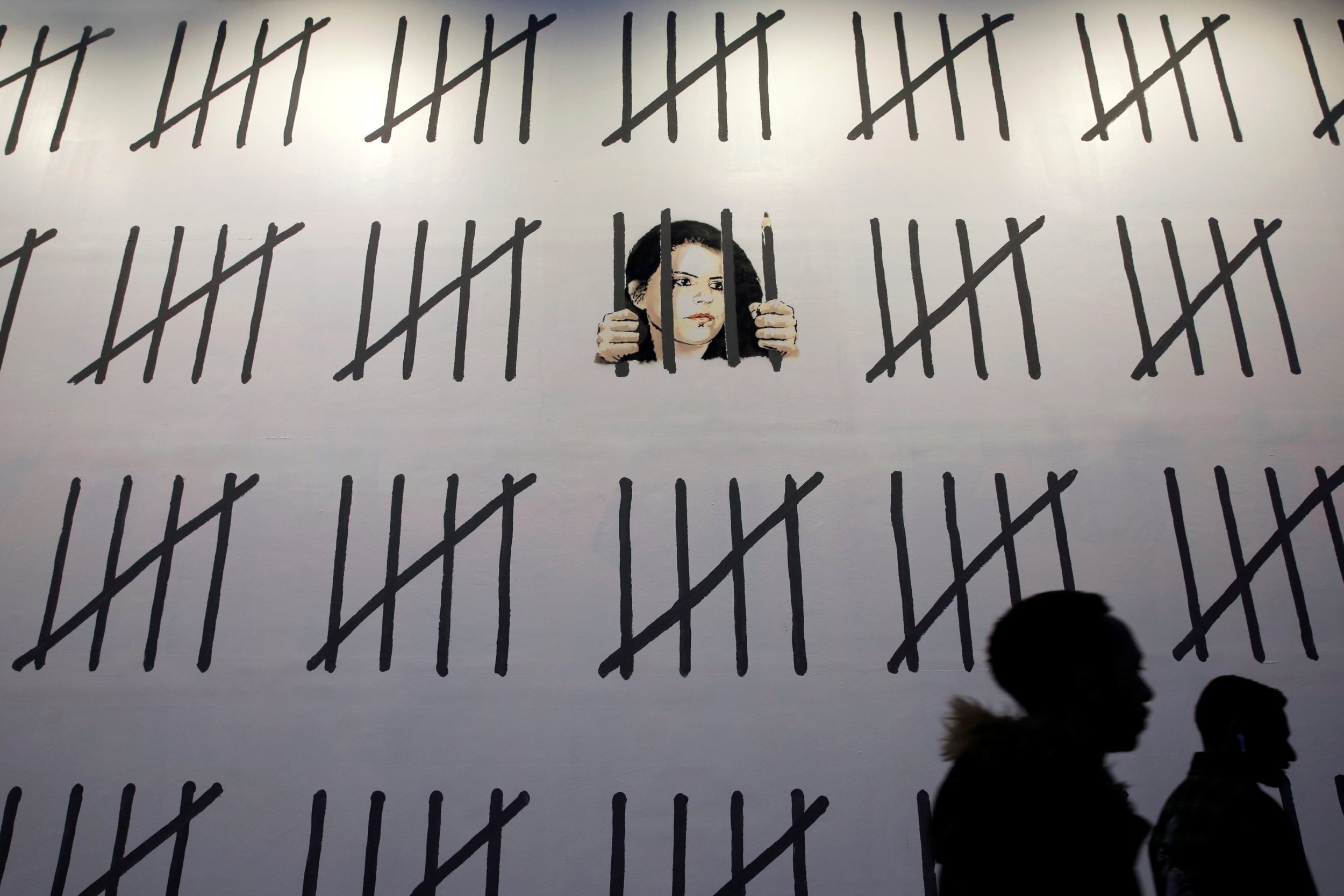 The anonymous British street artist Banksy unveiled a new piece in New York City on Thursday. The 70-foot-long mural, which sits at the corner of Houston Street and the Bowery in downtown Manhattan, features a tally of days that Turkish artist and journalist Zehra Doğan has spent in prison. A small drawing of Doğan herself appears in the mural, peering out from behind one set of tally marks, which double as cell bars. "Free Zehra Doğan" is scrawled in the bottom right corner.
Doğan​ was sentenced to prison a year ago for a painting of the Turkish town of Nusaybin, destroyed by state security forces, with the Turkish flag flying over the ruins. She still has 18 months left to serve. According to The New York Times, she is not yet aware of the Banksy's mural. Banksy said in a statement to the Times, "I really feel for her. I've painted things much more worthy of a custodial sentence."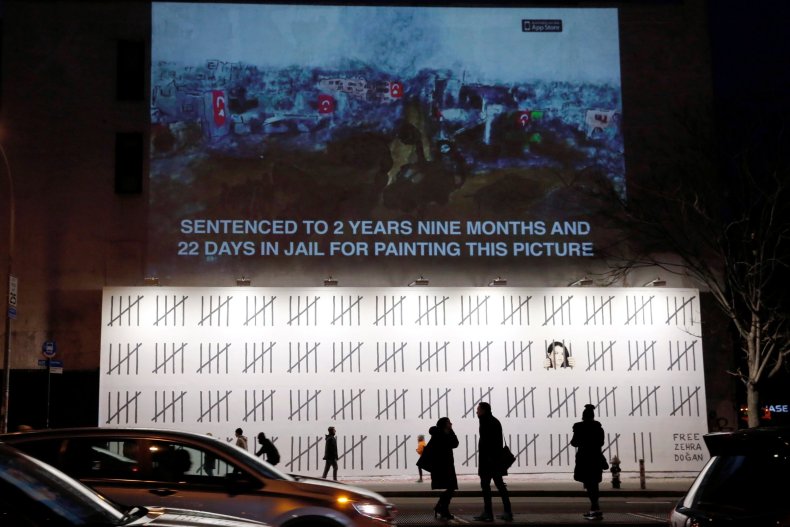 On Thursday evening, Doğan's painting was projected above the Bansky mural, with text reading, "Sentenced to two years, nine months and 22 days in jail for painting this picture."
According to Pen America, a nonprofit organization dedicated to defending the right to freedom of expression, Doğan was charged with having connections to the Kurdistan Workers' Party, a Turkish organization fighting an insurgency against the country's government.
Doğan was arrested in July 2016 after creating the painting, and tried in February 2017. During her trial, she argued that the painting was part of her work as a journalist—she is best-known for founding Jinha, a feminist Kurdish news agency. The art is based on an actual photo taken and distributed by the Turkish military, and yet the artist was sentenced by the Second High Criminal Court of Mardin province.
After she was sentenced, Doğan wrote in a tweet, now deleted, that she "was given two years and 10 months only because I painted Turkish flags on destroyed buildings. However, [the Turkish government] caused this. I only painted it."
Banksy's protest mural of her imprisonment was a collaboration with another mysterious graffiti artist, Borf, who also faced jail time for his art.