Zelensky Praises Finland Joining NATO, Says Nations Will Coordinate Defense
Ukrainian President Volodymyr Zelensky praised Finland's decision to apply to join NATO on Thursday, hours after Finnish leaders released a joint statement announcing the decision.
"Had a phone conversation with President of Finland [Sauli Niinistö]. Commended the readiness of [Finland] to apply for NATO membership," Zelensky said in a statement on Twitter.
"We also discussed Ukraine's European integration. And [Ukraine] - [Finland] defense interaction."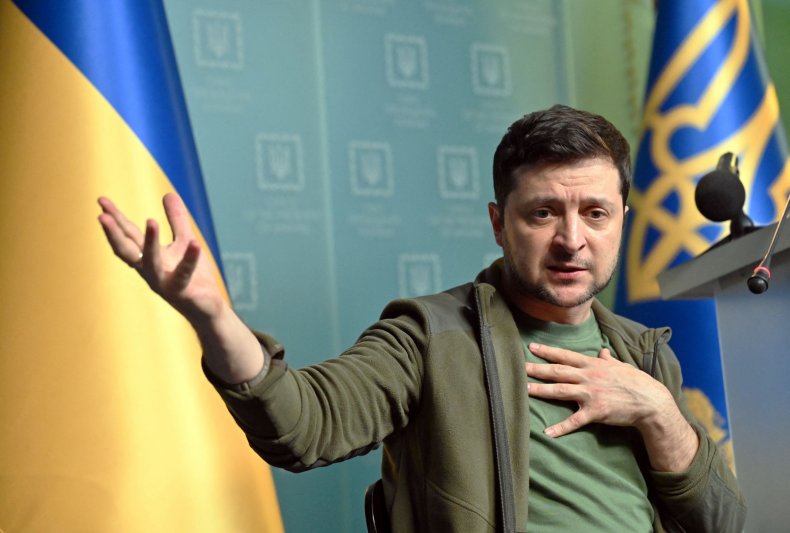 Finland's president also said that he has spoken to the Ukrainian leader, and that Zelensky had expressed support for the country's steps towards NATO membership.
Niinistö and Finnish Prime Minister Sanna Marin said in their joint statement that the discussion about possible NATO membership took place this spring. Joining NATO would "strengthen Finland's security," they said.
"As a member of NATO, Finland would strengthen the entire defence alliance. Finland must apply for NATO membership without delay. We hope that the national steps still needed to make this decision will be taken rapidly within the next few days," the leaders said.
Finland's neighbor Sweden is expected to make a similar announcement soon. The two countries have considered applying for NATO membership since Russian President Vladimir Putin invaded Ukraine in February.
Finland and Sweden joining NATO after decades of military non-alignment would mark a major change in their defense policy and a dramatic shift in Europe's security landscape.
Other NATO leaders from Denmark, Estonia, and Romania have also expressed support for Finland joining the alliance.
NATO's Secretary-General, Jens Stoltenberg, said Finland would be "warmly welcomed" into the trans-Atlantic alliance. The process would be "smooth and swift," he said.
Finland is one of the alliance's "closest partners, a mature democracy, a member of the European Union, and an important contributor to Euro-Atlantic security," Stoltenberg added.
Russia, which shares an 800-mile border with the Nordic country, responded to the widely expected move with yet another warning.
Kremlin spokesman Dmitry Peskov said Russia would "analyze and take necessary measures to balance the situation and ensure our security," in the event of Finland's accession to the military alliance.
Reuters cited Peskov as saying that Finland had joined "unfriendly steps" against Russia.
When pressed on what Russia's response would be, the spokesman said: "Everything will depend on how this expansion process plays out, the extent to which military infrastructure moves closer to our borders."
The move is "definitely" a threat to Russia, he said.
Russia previously threatened "serious military-political repercussions" if Finland and Sweden were to join NATO. The Kremlin has said the move "will not bring stability" to Europe.
Newsweek has contacted NATO and Russia's Ministry of Foreign Affairs for comment.
Update: 05/12/22, 7:35 a.m. EDT: This article was updated with additional details, quotes, and background information.