Zelensky Says Harsh Winter Will Determine Fate of Ukrainian Independence
Russia began its war of aggression in Ukraine during the late winter earlier this year. Now, Ukraine President Volodymyr Zelensky says his country's fate lies upon what happened during the next harsh winter months.
Zelensky in his nighty address Saturday said three hard winter months will ultimately decide Ukraine's future after more than 30 years of independence from the communist grip of the now-defunct U.S.S.R.
"This is the most difficult winter for the whole world. Russia is doing everything in 90 days of this winter to break the resistance of Ukraine, the resistance of Europe and the resistance of the world. Because this is what Russia hopes for, this is its last argument," Zelensky said.
"There are 90 days ahead, which will decide more than 30 years of Ukraine's independence. 90 days that will decide more than all the years of the existence of the European Union. Winter will determine our future."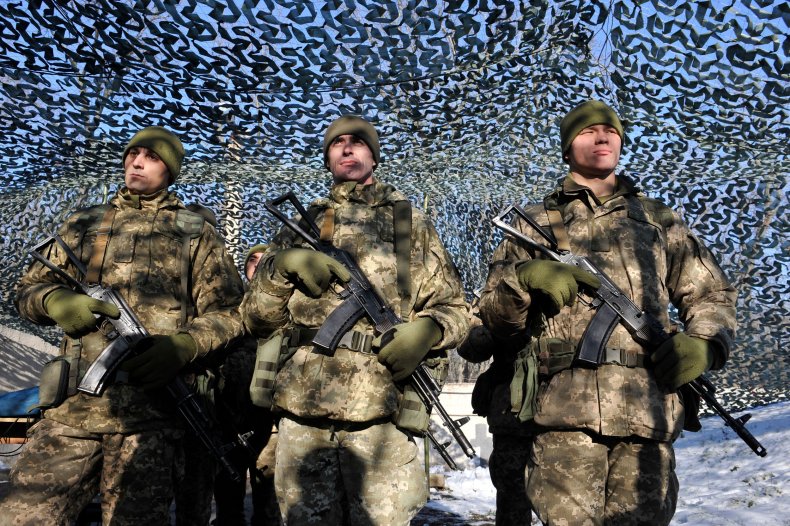 Zelensky particularly calls upon his nation's allies to do their best efforts in providing air defense against Russian strikes on businesses and infrastructure that provide heating sources to Ukrainian people. He said, "We can make it so that after these 90 days the path to our victory will become clearer."
"The targets of Russian missiles can and will be enterprises and infrastructure that provide people with heat and electricity," Zelensky said. "We already export electricity to our neighbors, which helps replace dirty Russian energy resources, and we can easily increase exports to at least two and a half gigawatts, and later even more... But for this, the Russian military needs to withdraw from the territory of the Zaporizhia NPP. This fundamental European interest now, at this time before winter."
Russia began building troops along Ukraine's northern and western borders in late January, and they began attacking Ukraine on February 24, 2022. Since then, there have been heavy casualties on both sides. That includes Ukrainian civilians, foreign fighters, Ukrainian military and more than 52,000 Russians.
Russia failed to overtake Kyiv, Lviv and Odesa, but they occupied many regions in the eastern portion of Ukraine. Russia has occupied most of the Donbas Oblast, which includes Luhansk, Severodonetsk, Donetsk and Mariupol. They occupied the Crimea peninsula in 2014.
Russia has also occupied the major southern cities of Kherson and Melitopol, inching their way toward Odesa and the southwestern Transnistria area near the Moldova border.
Ukraine has begun its own blitz of counteroffensives, though, with an effort to reclaim occupied territories. Zelensky has vowed that Ukraine will take back Crimea as well.