Zelensky's Rousing Speech to Congress Receives Standing Ovation
Ukrainian President Volodymyr Zelensky delivered a powerful, passionate speech to members of Congress on Wednesday, asking the U.S. to do more to respond to the ongoing war.
Addressing Congress in a video speech, Zelensky said what is happening today in Ukraine is something "Europe has not seen in 80 years," and it's not about Ukraine alone, but a conflict that will impact democracy and freedom beyond the borders of the eastern European country.
"We're fighting for the values of Europe," Zelensky said.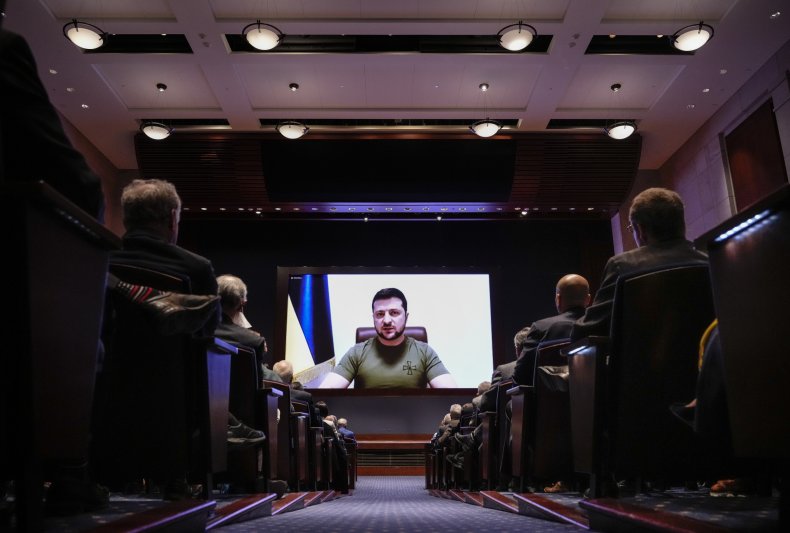 He said he was grateful to President Joe Biden for his involvement and commitment to defend Ukraine's freedom and punish "those who commit crimes against Ukraine and Ukrainian people."
But he called for new sanctions to be added "constantly" and "until the Russian military machine stops."
Zelensky also renewed his calls for a no-fly zone over Ukraine, mirroring the immortal words of civil rights leader Martin Luther King Jr. "I have a dream," he declared. "I have a need."
The Ukrainian president called for the creation of new alliances, able to offer humanitarian, financial and military support to keep peace around the world and prevent wars.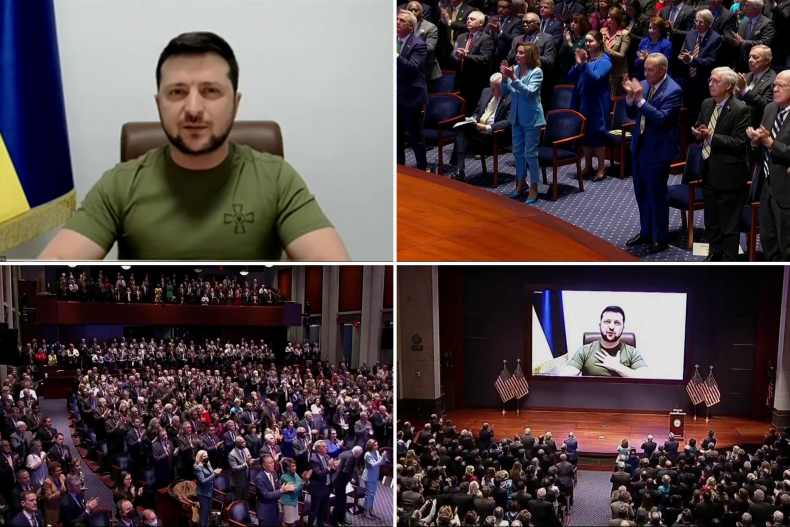 In the midst of his speech, he asked members of Congress to pause and watch a video showing life in Ukraine before the war and after the Russian invasion began on February 24.
The contrast between the happy families smiling on screen in the streets of Mariupol, Kherson and Kyiv before the war and the flocks of desperate people fleeing destroyed apartment buildings in those same cities was dramatic.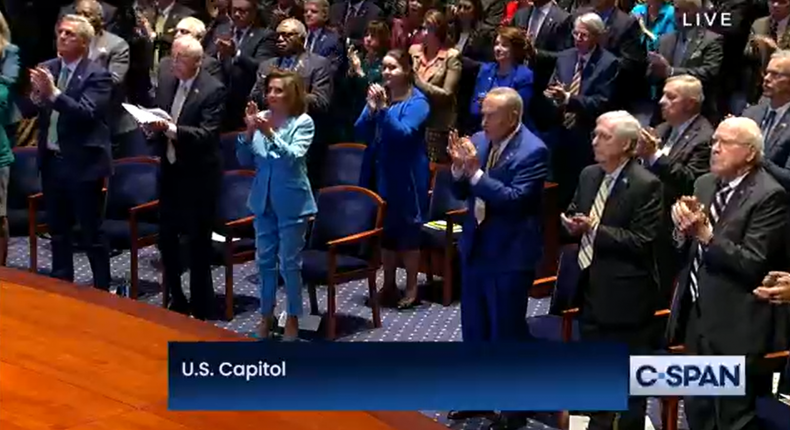 The video ended with yet another plea to close the sky above Ukraine.
Until now, the U.S. and its NATO allies have refused to take such a drastic move, as a no-fly zone over Ukraine would force them to shoot down any Russian plane violating the ban, triggering a potential new world war.
Zelensky also referenced 9/11, telling members of Congress that the 2001 terror attacks in New York would allow them to understand what's happening now in Ukraine.
The Ukrainian president addressed Biden directly, saying: "I wish you to be the leader of the world. Being the leader of the world means being the leader of peace."
Biden is set to sign off an extra $800 million in military aid to Ukraine later today. It is not yet specified what kind of military equipment will be included in this additional security assistance.
At the end of Zelensky's speech, members of Congress gave the Ukrainian president a standing ovation.