Zelensky Takes to the Streets of Kyiv, Says 'We Will Overcome'
Ukrainian President Volodymyr Zelensky posted a video on Tuesday morning, telling his people: "We will overcome everything."
In the brief clip shared on his Instagram page, the country's leader is seen standing on the snowy streets of the capital, Kyiv.
"Snow has fallen. Such a spring. Like the war, like the spring, sad… but everything will be fine. We will overcome everything," he said, as Russia's invasion of Ukraine entered a 13th day.
A pile of sandbags was seen on the street behind him, as Ukrainian soldiers and volunteers have reportedly fortified the capital with hundreds of checkpoints and barricades.
Zelensky's defiant video messages have earned him praise in Ukraine and around the world.
In a video shared on Monday night, the 44-year-old leader vowed to beat back Russia's forces and rebuild Ukraine.
"I'm not hiding," he said in that video, the first seemingly filmed in his presidential office in Kyiv since the start of Russia's invasion. "And I'm not afraid of anyone. As much as it takes to win this patriotic war of ours."
He also vowed to remain in Kyiv, after having reportedly survived several assassination attempts in recent days.
His message on Tuesday came as efforts to evacuate civilians from certain cities, including Sumy and Mariupol, along safe corridors got underway.
Videos on social media seemed to show buses packed with people fleeing the shelling in the eastern city of Sumy through a humanitarian corridor agreed upon with Russia.
"We have already started the evacuation of civilians from Sumy to Poltava, including foreign students," Ukraine's Ministry of Foreign Affairs said in a tweet on Tuesday. "We call on Russia to agree on other humanitarian corridors in Ukraine."
Olha Stefanishyna, Ukraine's deputy prime minister, said 30 buses were heading to the city to take people west to Zaporizhia, according to Reuters.
It was not clear how long the effort would last, as previous attempts to get civilians to safety have been abandoned amid renewed attacks.
The U.N. says at least 406 civilians have been killed so far, but Newsweek has reported that U.S. intelligence puts it closer to 2,000.
Meanwhile, the number of people who have fled Ukraine amid Russia's onslaught has now topped 2 million people.
"Today the outflow of refugees from Ukraine reaches two million people. Two million," United Nations High Commissioner for Refugees Filippo Grandi said in a tweet.
Grandi earlier called the mass exodus of people from the country "the fastest-growing refugee crisis in Europe since World War II."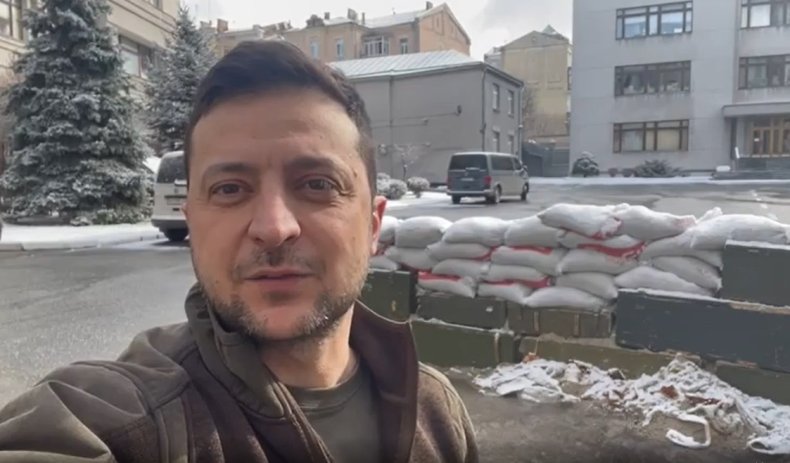 Update 3/8/22, 7:30 a.m. ET: This article has been updated with additional information.