Fact Check: Did Zelensky Say U.S. Will Send Its Kids to War for Ukraine?
On the one-year anniversary of Russia's full-scale invasion of Ukraine, President Volodymyr Zelensky held a lengthy press conference in Kyiv, answering questions from journalists from around the world.
In the briefing, Zelensky he answered a wide range of questions from reporters as he marked a year since Russia invaded his country on February 24, 2022.
These included whether he believes his Russian counterpart President Vladimir Putin might invade another country; the possibility of Putin being tried for war crimes in the International Criminal Court in the Hague; on weapons promised by the West; as well as some personal questions, such as the most horrible moment of the war so far for Zelensky, and about his family.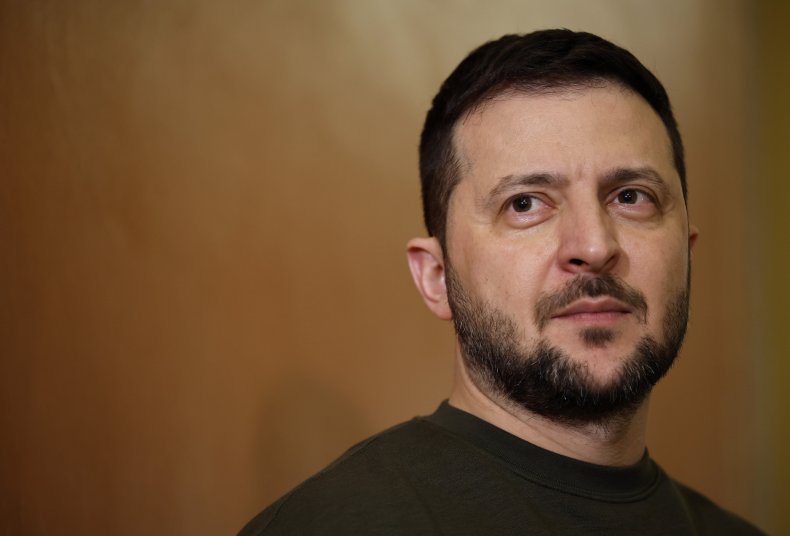 The Claim
A short clip from Zelensky's February 24 press conference has circulated online, with many suggesting it shows the Ukrainian leader calling on the United States to send children to fight in Ukraine.
It was shared on Twitter by The Hodgetwins, also known as the Conservative Twins. The Hodgetwins are an American stand-up comedy and conservative political commentary duo consisting of identical twin brothers Keith and Kevin Hodge.
"Is this real? Zelensky saying Americans will send their sons and daughters to war for Ukraine and potentially die. Oh hell no," The Hodgetwins wrote in a caption.
The 19-second clip has gone viral on Twitter, garnering more than 3.5 million views at the time of writing since it was posted on Tuesday night.
The Facts
The short clip is missing a lot of context—Zelensky's remarks were in response to a wider question about opinion polls in the U.S. that indicate a growing number of Americans believe the Biden administration is providing too much support to Ukraine.
Ukraine's president was asked about what his message would be to Americans with those concerns.
Zelensky began by thanking Americans for showing support to Ukraine, and said he believed withdrawing or decreasing support could hypothetically have an impact on their children, should Russia win the war as a result.
"Are American children any different from ours? Don't Americans enjoy the same things as we do?" he asked rhetorically. "I don't think we're very different."
Zelensky suggested that if American support for Ukraine weakened and depleted, and Kyiv went on to lose the war against Russia, NATO members including the U.S. risk being dragged into a bigger conflict.
This, Zelensky predicted, is because "Russia is going to enter Baltic states, NATO member states, and then the U.S. will have to send their sons and daughters, exactly the same way as we are sending our sons and daughters, to war.
"And they will have to fight because it's NATO that we're talking about and they will be dying, God forbid, because it's a horrible thing."
The Ruling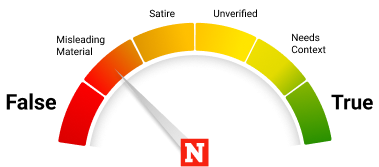 Misleading Material.
The clip was removed from its important and clarifying context, giving a misleading impression of what Zelensky said.
The Ukrainian leader's remarks were a hypothetical answer about what could happen should Ukraine lose the war to Russia, partially due to decreased support from the United States.
The president speculated that Russia would start a broader conflict with NATO's Baltic allies, pulling the U.S. directly into fighting a war, meaning Americans would end up sending their children to the battlefield in Europe.
Zelensky did not suggest that Americans should send their children to fight now for Ukraine against Russian forces.
FACT CHECK BY Newsweek's Fact Check team