Kathleen Zellner May Not Believe the 'Making a Murderer' Confession, but Says New Tips Will Help
While Steven Avery's lawyer Kathleen Zellner announced her skepticism towards a new confession that would exonerate her client, she still believes tips could lead to a breakthrough in the case.
On Tuesday, Zellner shot down a Wisconsin inmate's "confession" to the murder of Teresa Halbach, the woman Avery was convicted of killing in 2007. Still, she said a series of different, verifiable tips have offered crucial new information for the case at the heart of Netflix's Making a Murderer documentary series.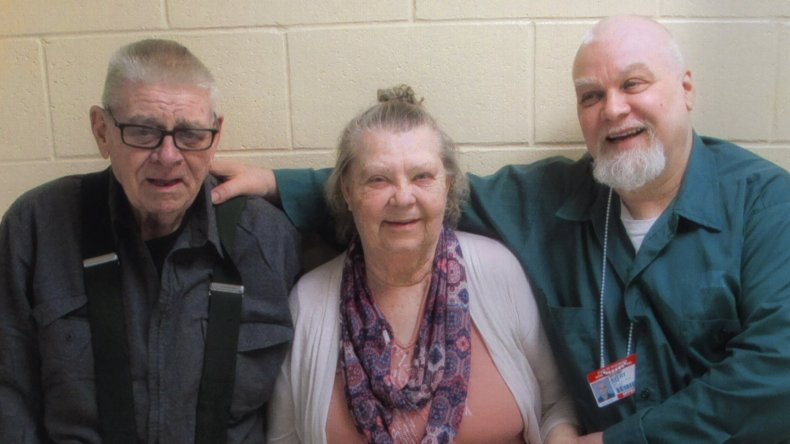 "To Steven's followers: Do not be discouraged by recent events. We have some very credible tips and when verified we will send to LE. No more publicity stunts!! No more deposit slips!!!" Zellner tweeted Tuesday.
Avery was accused of murdering Halbach in 2005. He was convicted of the crime, along with his nephew Brendan Dassey. Both have maintained their innocence.
The tweet came after Zellner announced she'd received a written confession from convicted murderer Joseph Evans Jr. Newsweek broke the story Monday after filmmaker Shawn Rech revealed his film crew had recorded the inmate confessing to the crime. At the time, Rech was filming Convicting a Murderer, a documentary series that will follow Making a Murderer.
Zellner published photos of the handwritten confession sent to her office. The confession began by referencing the reward for new information in the Halbach case that Zellner's office announced on September 9. The announcement promises $100,000 to anyone with information that leads to a new conviction. Zellner told Newsweek the funding was offered by a private citizen, who set up a trust fund for the large amount.
The tips Zellner mentioned in her tweet seem to be from the tip hotline associated with the $100,000 reward.
Zellner explained the motive behind the confession may have been the money. "I think the Evans confession has been totally discredited by those who really know the case," she told Newsweek. "I do think his motives are very transparent, he is simply after the reward money. The only fortuitous thing for Mr. Avery out of all of this is that Evans has managed to discredit his 2016 snitch statement against Avery."
Rech told Newsweek there was no immediate way to confirm the validity of the confession. "We haven't confirmed the legitimacy of the confession, but seeing as it was given by a notable convicted murderer from Wisconsin, we feel responsible to deliver any and all possible evidence to law enforcement and legal teams," he told Newsweek. "Having been in production for 20 months, we've uncovered an unfathomable amount of information and evidence that is leading us to the truth. Our investigation does not end here."
Zellner's team has been working on an appeal for Avery and will submit a brief on October 14. She showcased her investigation skills on Part 2 of Making a Murderer, which aired in 2018. She's expected to report a handful of findings, including new evidence and possible discrepancies in Avery's case to the Wisconsin courts.
This article has been updated to include a statement from Zellner, and add that her brief is due on October 14.