Zen Monk and Vietnam War Critic Thich Nhat Hanh Suffers Brain Hemorrhage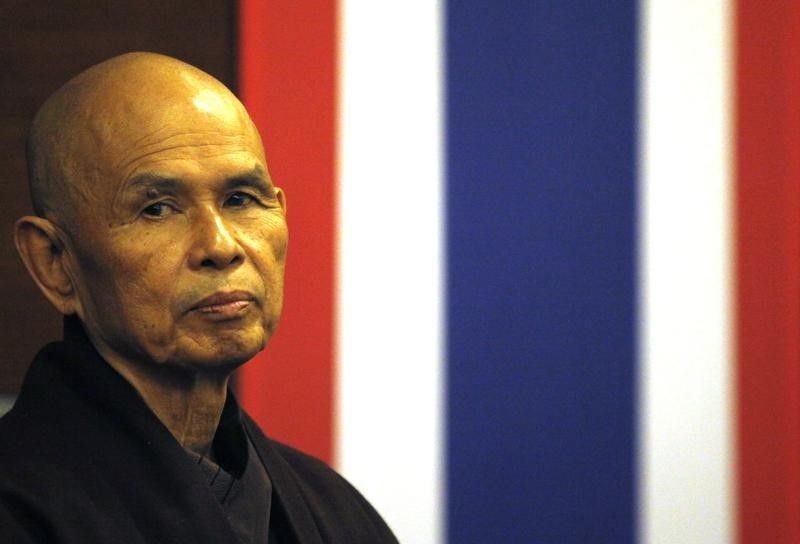 PARIS (Reuters) - Internationally renowned Zen monk Thich Nhat Hanh, who in the 1960s came to prominence as an opponent of the Vietnam war, is in intensive care in France after suffering a brain hemorrhage, his official website said Thursday.
"(He) is still very responsive and shows every indication of being aware of the presence of those around him," his website plumvillage.org said, adding "a full recovery may be possible".
Nhat Hanh, 88, left Vietnam in 1966 and has lived in France for years. He was admitted to a hospital in the southwest city of Bordeaux earlier this month.
In the 1960s he was a leader in a movement of Buddhists in South Vietnam that called for a negotiated end to the war.
One of the world's most prominent Buddhist leaders, he has written dozens of books and has followers around the world. He was exiled from Vietnam after travelling outside the country to speak out against the war, and was influential in persuading Americans to turn against U.S. involvement in the conflict.