Zendaya Touted for Emmy Win for Latest 'Euphoria' Episode
Euphoria has never made for easy viewing, and the latest episode of the HBO teen drama features a harrowing performance from Zendaya, with fans praising her portrayal of drug addict Rue—and touting the 25-year-old for another Emmy win.
In the latest episode of Season 2, Zendaya delivers a stunning performance as all of the secrecy and hard drug use catches up with Rue, who turns violent and hateful against her mother, sister and friends as they try to stage an intervention.
Titled "Stand Still Like the Hummingbird," the episode is certainly a stand out from the season so far as Rue's secret drug stash is finally discovered by her mother Leslie (Nika King) and sister Gia (Storm Reid.)
It makes for intense viewing and offers a heartbreaking insight into the horrors of addiction and how it affects the loved ones of addicts.
"It was a very tough day," Zendaya said of filming the episode in an interview with Entertainment Weekly. "I mean, I beat myself up. I still have some scars on my legs, and got quite a few bruises."
The actress explained: "It was so intense and scary to tackle, and obviously something that would be incredibly emotionally taxing, but also physically taxing.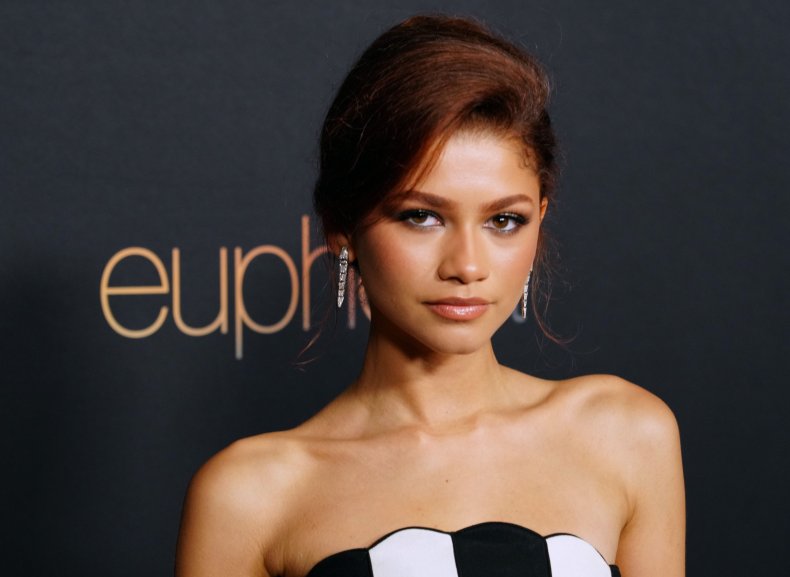 "Also, I care about Rue and I hate when she's in pain. And I think this whole episode, there's so much pain and it's bubbling to the surface, and it's also crossed with her withdrawing, which is extremely physically painful."
Zendaya previously won Primetime Emmy for Outstanding Lead Actress in a Drama Series in 2020 for her portrayal of Rue in Euphoria—and fans are pretty certain she is going to win again.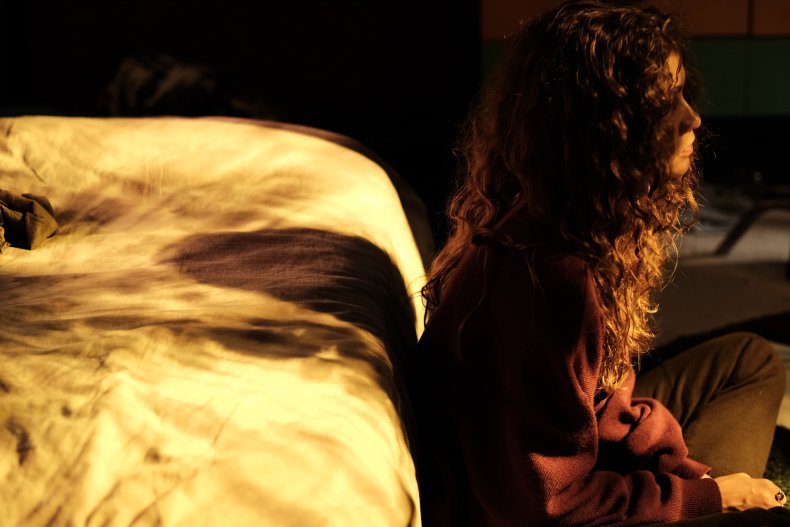 "Tonight's Euphoria will earn Zendaya another Emmy nomination (and likely) another Emmy win. Enjoy," tweeted writer William Goodman.
While actor Angus Cloud, who plays Fezco on Euphoria tweeted: "GIVE ZENDAYA HER EMMY NOW! #Euphoria."
"Go ahead and give Zendaya every award idgaf what award it is GIVE IT TO HER!!! #Euphoria #EuphoriaHBOMax," reads another tweet with more than 5,000 likes.
While another added: "Just a heads up—#Zendaya is absolutely going to win another Emmy nom for the next episode of #Euphoria."
Another tweet with almost 15,000 likes reads: "I absolutely see why everyone believes zendaya is due her next emmy for this episode. she was unrecognizable."
Euphoria airs Sundays at 9 p.m. ET on HBO and HBO Max.
If you have thoughts of suicide, confidential help is available for free at the National Suicide Prevention Lifeline. Call 1-800-273-8255. The line is available 24 hours, every day.