How Zenith's Defy Inventor is Revolutionizing Mechanical Watchmaking
Discover a new era of precision.
Sponsored content
The Zenith Defy Inventor, Defy Lab's latest limited edition masterpiece, achieves exceptional performance and mechanical precision. It also exquisitely showcases the groundbreaking Zenith Oscillator control system, which has revolutionized mechanical watchmaking: High frequency, chronometric precision, reliability and stability—the oscillator developed by Defy Lab replaces the traditional sprung balance that's been the standard for more than three centuries.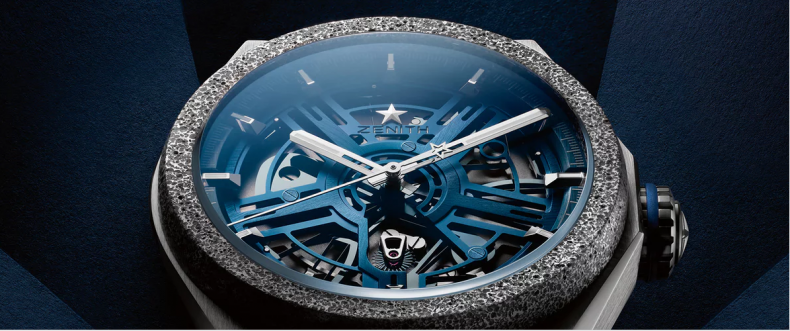 With a single element (compared with the 30 or so components of a standard regulating organ), this high-tech mechanism represents the biggest innovation in the watch industry since the hairspring principle devised by Christiaan Huygens in 1675.
This is also the first watch with a case (44 mm in diameter) made from Aeronith, the lightest aluminium composite material on Earth.
With the Defy Inventor, Zenith is (re)inventing the watchmaking of tomorrow. Learn more here.