World's First Zero-Emission Train Planned for 2017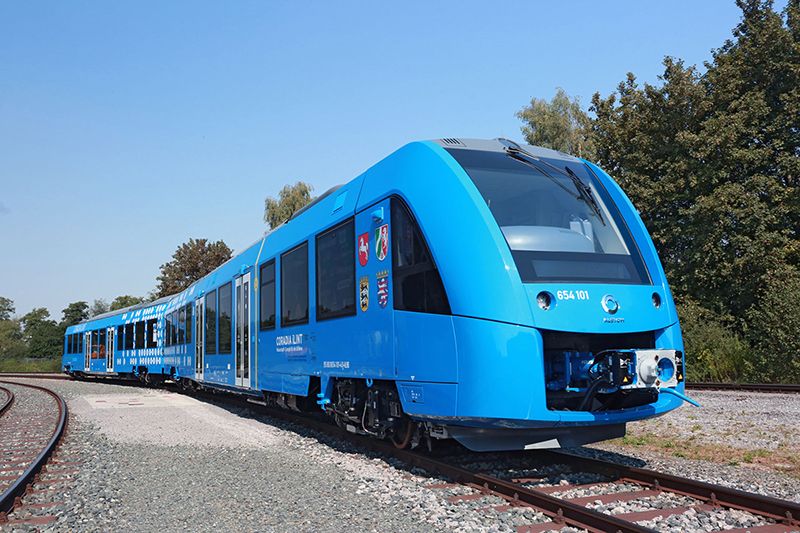 Steam locomotion is about to go full circle, as Germany prepares for the launch of the first hydrogen fuel cell train—replacing carbon dioxide emissions for steam.
The Coradia iLint regional train is being built by French engineering firm Alstom and is expected to be rolled out on a portion of Germany's rail network in December next year.
"Alstom is proud to launch a breakthrough innovation in the field of clean transportation, which will complete its Coradia range of regional trains," said Alstom CEO Henri Poupart-Lafarge.
"It shows our ability to work in close collaboration with our customers and develop a train in only two years."
Alstom claims the performance of the Coradia iLint will match the performance of existing regional trains, which run off heavily polluting diesel. As well as producing zero emissions, the next-generation trains use a recycled fuel source that is collected as a waste product of the chemical industry.
The power for the train is produced when the hydrogen is burned with oxygen from the atmosphere.
The first hydrogen-powered train service will take place on a 60-mile route in Lower Saxony, while four other German states plan to purchase the emission-free locomotives if it proves a success.
According to Alstom, Germany has 4,000 diesel-powered trains that could conceivably be replaced by the Coradia iLint.
Other countries to have expressed interest in Alstom's hydrogen-powered trains include Denmark, the Netherlands and Norway.