Zero-Fuel Solar Impulse Aircraft Completes Atlantic Crossing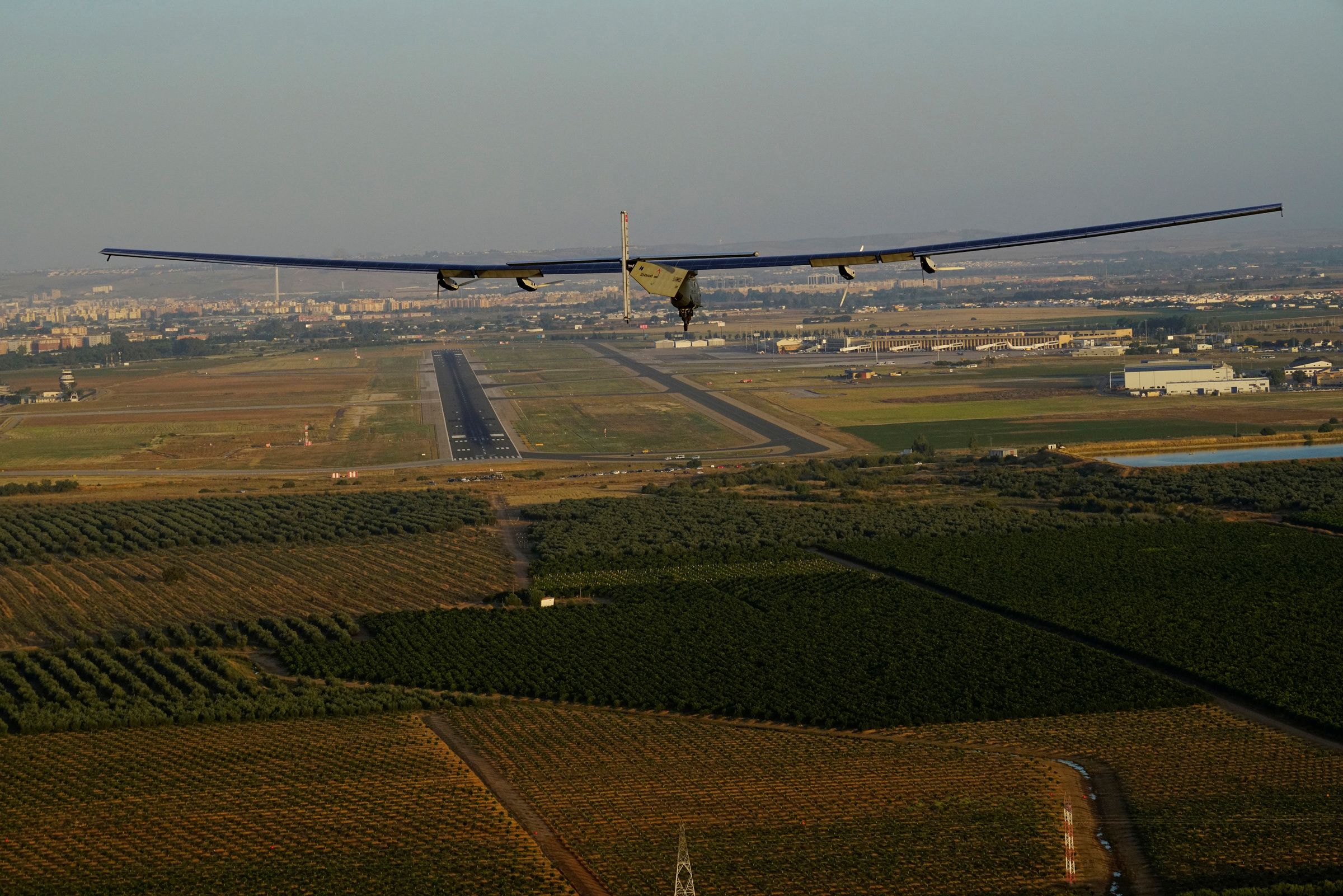 Solar Impulse, the experimental zero-fuel aircraft, has completed a three-day flight across the Atlantic Ocean, landing in Spain to complete the latest leg of its trip around the world, CNBC reported.
The Aero-Club of Switzerland, responsible for validating the craft's flight records, said Thursday morning that Solar Impulse had touched down in Seville, marking the end of the 15th stage of its route.
It set off from New York on Monday and undertook a 70-hour flight—powered by 17,000 solar cells that drive the aircraft's propellers and charge its batteries—to reach Europe.
The plane's team will now plan a route to reach the location where Solar Impulse's journey began over a year ago—Abu Dhabi. The project had hoped to mimic the pioneering flight in 1927 of Charles Lindbergh, ending the Atlantic leg of the flight in Paris. However, weather conditions prevented that from happening.