Ex-Putin Ally Returns Medal to Him, Says He's Leading Russia 'to the Abyss'
A Russian journalist has returned the medals she was awarded by President Vladimir Putin, accusing him of "leading the country to the abyss."
Zhanna Agalakova had worked for the state-run TV network Channel One for more than 20 years, but quit her job in March in protest at the invasion of Ukraine.
On Wednesday, Agalakova, who is now living in exile in France, posted on social media to say she had returned two medals: the Order of Merit for the Fatherland, second degree, received in 2006, and the Order of Friendship, awarded in 2018.
She posted a photo showing the medals, along with a handwritten note.
"Mr. President, your leadership is leading the country to the abyss," the note read. "I consider your awards unacceptable."
She also shared the French post office's customs declaration for the parcel, which gave the destination address as "Kremlin, Moscow, Russia."
On May 27, Agalakova told the BBC's Newsnight that people in Russia should avoid watching the state-run networks if they wanted the truth about the Ukraine war.
"It's a brainwashing machine," she said. "Just don't listen, find other sources of information."
She described Putin's invasion, launched on February 24, as "evil" and "death."
"It's like you live in two worlds. Even now when you're watching news in Russia, sometimes I do it, it's like two different planets," Agalakova told the BBC.
Her social media post on Wednesday came a few hours after Putin announced a partial mobilization of the armed forces.
"I consider it necessary to support the proposal of the Ministry of Defense and the General Staff to conduct partial mobilization in Russia," the Russian president said in a televised address, explaining that Russians who are in the reserve would be called up.
"[Mobilization is subject] primarily to those who have served in the armed forces, have certain military specialties and relevant experience," he said, adding that they would undergo additional training.
Defense officials said up to 300,000 reservists would be called up.
The measure was necessary "to protect the sovereignty, security and territorial integrity of Russia," Putin said.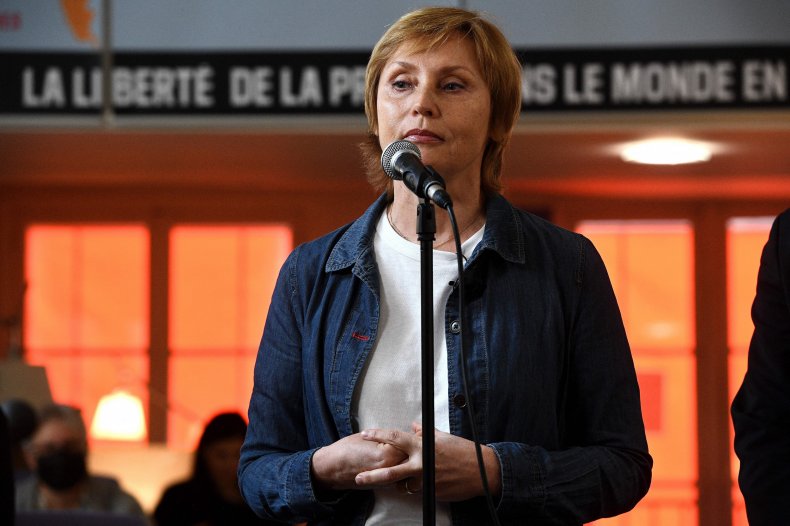 He also accused the West of engaging in "nuclear blackmail" and pointed to "statements of some high-ranking representatives of the leading NATO states about the possibility of using nuclear weapons of mass destruction against Russia."
Putin said: "To those who allow themselves such statements regarding Russia, I want to remind you that our country also has various means of destruction, and for separate components and more modern than those of NATO countries and when the territorial integrity of our country is threatened, to protect Russia and our people, we will certainly use all the means at our disposal.
"It's not a bluff."
Since the televised address, protests have erupted in various Russian cities, with demonstrators holding banners that say "No to war" and "No mobilization."
In Novosibirsk, a resident who attended a rally was reportedly detained on Lenin Square.
Footage posted on Telegram showed the man shouting at police officers: "I am not going to die for Putin and for you! You yourself know that everything sucks." Other protesters applauded the man.
Newsweek has contacted Russia's foreign ministry for comment.