Your Risk of Catching Zika at Rio Olympics? It's 'Low,' Says the WHO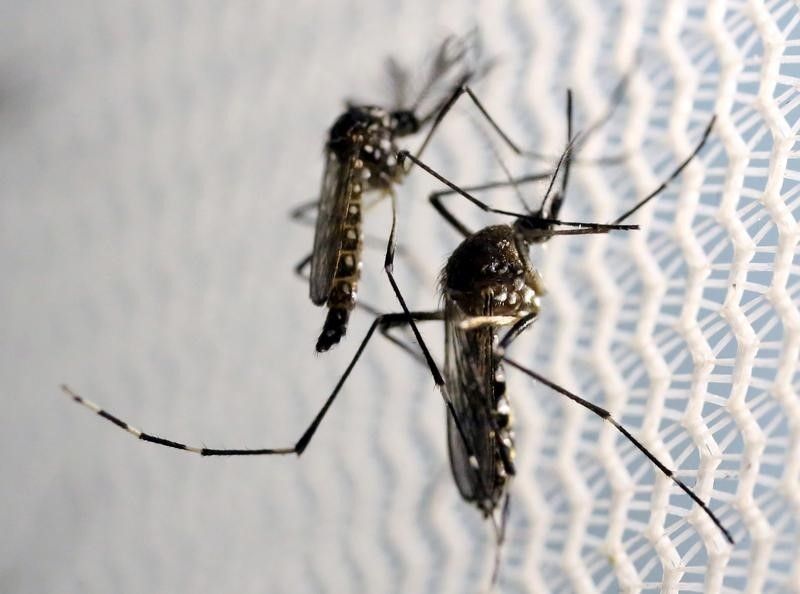 The World Health Organization (WHO) said Tuesday that there's a "low risk" of people catching or spreading the Zika virus during the upcoming Olympic and Paralympic games in Rio de Janeiro, Brazil.
That assertion was made by Dr. William Perea, a technical health expert at WHO, during a video briefing for sports journalists on the virus as the start of the Olympic and Paralympic games draw closer. Several athletes and their families—including golfer Adam Scott and Susie Verrill, the wife of British long-jumper Greg Rutherford—will not to travel to the Olympics because of the risks associated with the virus.
The Zika virus currently affects Brazil and 57 other countries in the Americas, the Western Pacific and parts of southeast Asia.
"After a careful analysis of the situation, WHO has concluded that there's a low risk of people catching or spreading Zika during the Olympics," Perea said on Tuesday.
Tbe WHO reached that conclusion for a number of reasons. The Olympics and Paralympics will be taking place during Brazil's winter months, a "low season for mosquito transmission" and a time when mosquito density is reduced, said Perea. Brazilian authorities continue to carry out mosquito-control measures, including spraying large areas with insecticide, inspecting and removing potential mosquito breeding grounds and setting up large mosquito traps. Travelers to Brazil are also a "small fraction of travel to and from Zika-affected countries," he said.
"Everybody knows that in the winter, mosquitoes bite less," said Perea. "During the winter time, infection rates are very low."
The risk of Olympics and Paralympics attendees taking Zika back to their home countries is also low, said Perea. Last week, the Centers for Disease Control and Prevention (CDC) said Chad, Djibouti, Eritrea and Yemen are the four countries that are most susceptible to a Zika outbreak as a result of traveling to the Olympics.
"People who are infected can obviously introduce the virus into areas that are non-affected, provided that in those areas there is the right type of mosquito [Aedes] and the appropriate densities of the mosquito," he said. "Given that we are not expecting many people to be infected in Rio, the risk of spreading the disease into other countries is going to be low as well."
Perea also addressed questions about Zika symptoms and how long the disease stays in the body. For those concerned that Zika can lie dormant and reappear after time, Perea said: "There is no evidence so far that will support this idea."
He added: "We know now, with all the studies that have been conducted, that the virus leaves the blood after a couple of weeks." (The Zika virus stays in the blood for an average of 11 days, and in men who have developed a full-blown version of the virus, Zika can stay in semen for 62 days.) "There are no other studies or anything indicating that the virus would stay for longer than that."
Perea said the "most important consequence of this disease" is the risk of severe brain abnormalities, such as microcephaly, in newborn babies. Around 1 percent of babies born to Zika-infected pregnant women might have microcephaly or other severe abnormalities, he said.
As sexual transmission is one of two ways that one can catch Zika (the other being a mosquito bite), Perea stressed WHO guidelines on sex and the disease: All women and men who don't have Zika symptoms should abstain from having sex or should use condoms for eight weeks after being exposed to the virus. For men who have symptoms, that should be extended to six months.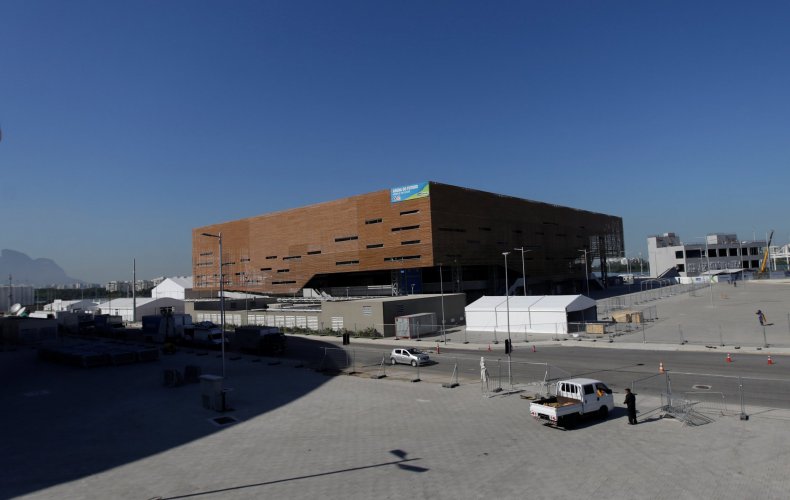 Zika is not the only problem that could plague the Olympics, which officially begin on August 5. Crime continues to be a major concern for travelers; last month, Australian Paralympian Liesl Tesch and Sarah Ross, a team official, were robbed at gunpoint in Rio. And several water sports sites have been found to contain raw sewage. (The Russians may not have to worry about all of this, however, as the entire Olympic team could be banned from the games over doping allegations.)
Also, Perea said there are other illnesses and health risks at the Olympics that, in some cases, are more dangerous than Zika. Travelers to Brazil risk sunstroke, dehydration, diarrheal diseases and dangerous roads, as well as illnesses from poor-quality water.
Perea also mentioned vaccine-preventable diseases, some of which are more dangerous and frequent that Zika.
"You have to make sure you get vaccinated for those [diseases] that can be prevented through vaccination, like measles and rubella," said Perea. Both diseases have been nearly eradicated in Brazil.
"Usually what happens with these mass gatherings is the possibility of spreading other diseases. This is the way diseases have spread throughout history, always through travel," he said. "That's why we need to be particularly attentive to all these diseases that can be prevented through vaccines."