Zika-Related Microcephaly—Not Zika—Is a 'Public Health Emergency of International Concern,' WHO Says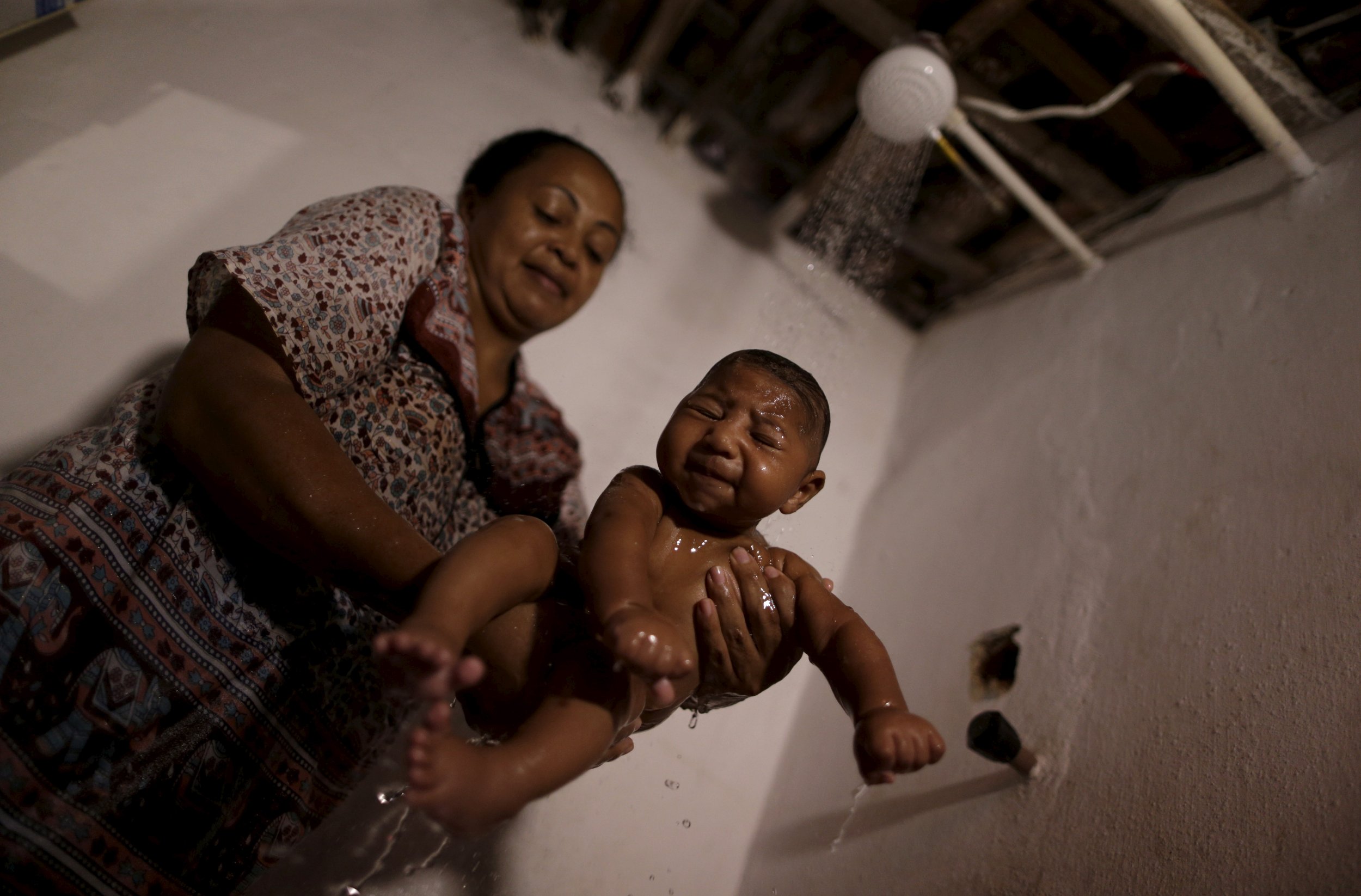 Scientific evidence has yet to definitively prove there is a link between the Zika virus and the recent increase in infants born in Brazil with serious birth defects. However, physicians and public experts throughout the world are urging swift action. On Monday, the Word Health Organization (WHO) declared the growing rates of microcephaly—a condition in which a baby is born with an abnormally small skull and incomplete brain development—"a public health emergency of international concern."
In a teleconference held by the International Health Regulations Emergency Committee (IRC), which provides technical advice to the WHO, the group said the mosquito-borne virus itself does not pose an urgent threat. However, the WHO has taken advice of IRC to declare the suspected relationship between the Zika virus and microcephaly a public health risk, warranting immediate action that includes expediting scientific research.
"A coordinated international response is needed to improve surveillance, the detection of infections, congenital malformations, and neurological complications, to intensify the control of mosquito populations, and to expedite the development of diagnostic tests and vaccines to protect people at risk, especially during pregnancy," said Dr. Margaret Chan, general director of WHO, during the press briefing after meeting with IRC's 18 experts and advisors.
According to WHO, some 4,000 infants have been born with microcephaly in Brazil since the outbreak of Zika first began. In 2014, health officials in French Polynesia also observed a similar cluster of microcephaly during a Zika outbreak.
The IRC is tasked with providing technical advice to the WHO in times of "public health emergency." In this case, IRC has recommended standardized epidemiological surveillance to track incidences of microcephaly and Guillain-Barré syndrome in affected regions. (Guillain-Barré syndrome, a type of autoimmune condition in which the immune system attacks the nerves, has been reported in patients who were infected with Zika.) The WHO also plans to conduct research into the etiology of the new clusters of these conditions that will determine if the causal link does, in fact, exist.
The IRC also recommended speeding up research to identify potential diagnostic tests and vaccine candidates for the Zika virus, and improved access to personal protective gear such as nets and bug repellent and revived efforts for mosquito vector control. Pregnant women who have been exposed to Zika must also be counseled and followed for the duration the pregnancy to determine health outcomes of the child.
"The Committee found no public health justification for restrictions on travel or trade to prevent the spread of Zika virus," said Chan. "At present, the most important protective measures are the control of mosquito populations and the prevention of mosquito bites in at-risk individuals, especially pregnant women."
Zika is a flavivirus related to West Nile, yellow fever, Chikungunya and dengue fever, and is transmitted primarily by Aedes aegypti mosquitoes. Symptoms of Zika include fever, rash, muscle and joint pain, red eyes, headaches and vomiting, and they may last for several days to about a week. However, most people who are infected will remain asymptomatic.
On Monday, the Pan American Health Organization (PAHO), the WHO's regional office for the Americas, added Costa Rica and Jamaica to its list of countries involved in the current Zika outbreak in the Americas. That brought the total to 26 countries in this region of the world.