Brazilian Scientists Find Zika in Saliva and Urine, But Don't Know if the Fluids Transmit Infection
It's still unclear if the bodily fluids can transmit infection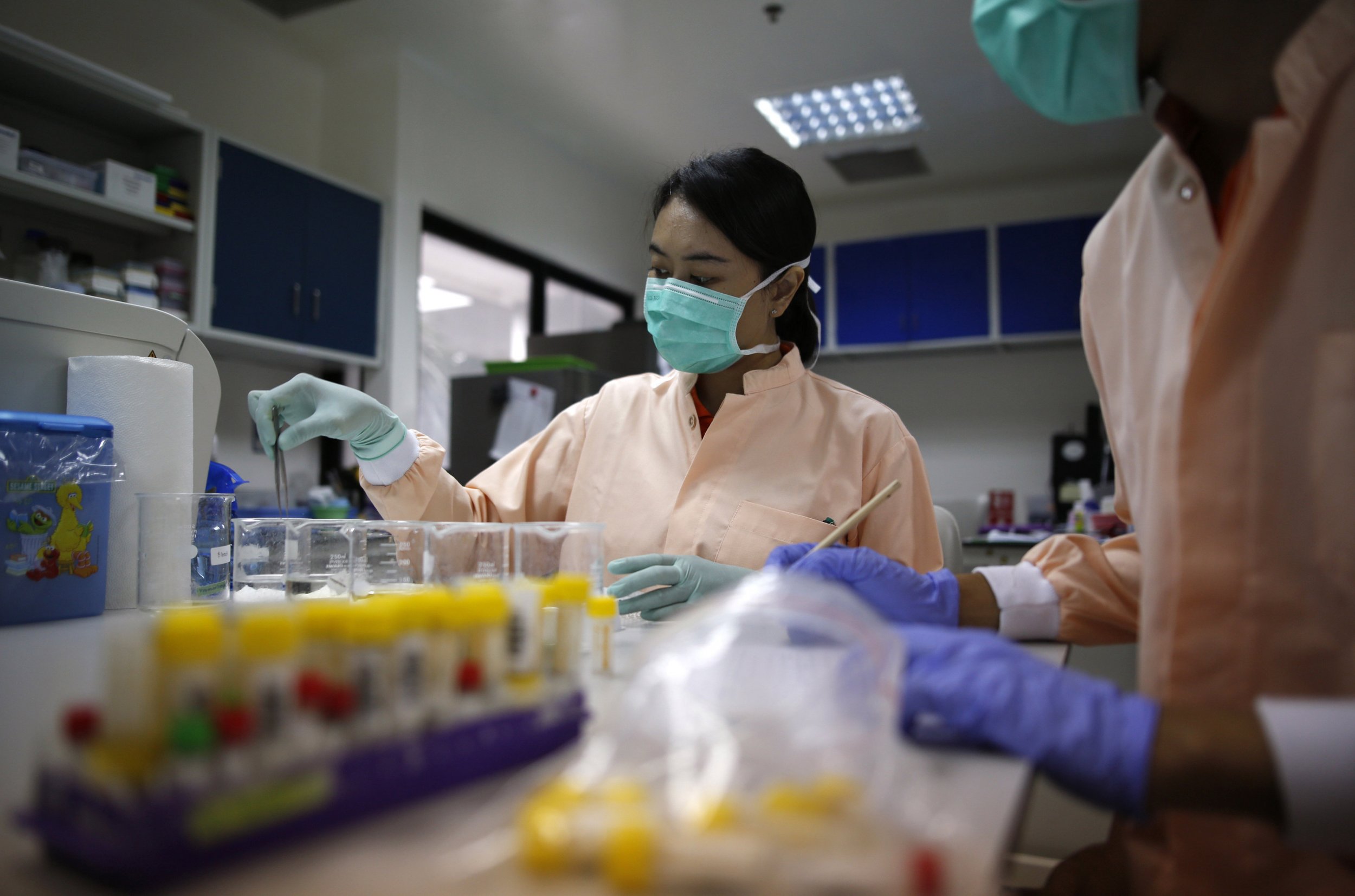 Zika has been identified in the saliva and urine of two patients infected by the virus, a leading Brazilian health institute said on Friday, adding that further studies are needed to determine if those fluids could transmit the infection.
Scientists at the Oswaldo Cruz Foundation, a public health institute, said they used genetic testing to identify the virus in samples from two patients while they had symptoms and were known to have Zika, the mosquito-borne viral infection that has sparked a global health scare.
It is the first time the virus has been detected in saliva and urine, scientists told reporters in Rio de Janeiro. The virus was deemed active, meaning that it was able to cause infection, but the scientists stressed that it was too early to say whether Zika could be transmitted by either fluid.
Fiocruz, as the foundation is informally known, made the discovery after analysing samples from two patients and carrying out a partial genome sequencing of the virus, said Paulo Gadelha, president of the foundation.
"We have findings which lead to a series of immediate questions. The fact that we have found an active virus with infectious capacity both in urine and saliva is no proof, nor does it necessarily tell us that there is the possibility of infection from person to person in a systemic manner through these fluids," said Gadelha.
He said the presence of the virus can cause structural change within the host cells, but stressed that more research needs to be done to determine the potential for transmission.
"In both urine and saliva, the virus can continue to grow, with cytopathic activity. In order for us to determine and discuss if there is the possibility for transmission, both on individual and systemic levels affecting people's health, especially in the case of pregnant women, and to work out its potential as a vehicle of transmission in the epidemiological point of view, much more research has to be carried out," said Gadelha.
The discovery adds to concern that Zika, which is predominantly spread by the Aedis aegypti mosquito, could also be transmitted by other means, particularly sex. Scientists are researching reports earlier this week that an American had transmitted the virus to a sexual partner in Dallas County, Texas.
With carnival festivities open across the country, Gadelha gave behavioural advice including not kissing someone with the characteristics of the virus.
"The methods are the classical methods used when there is possibility of transmission, as with many other diseases which can be transmitted through saliva: sharing cups, cutlery, avoiding physical contact with someone with characteristics of the virus, no kissing, evidently. In situations with big crowds, people bumping into each other, and where there is the possibility of saliva coming into contact with a pregnant woman, we cannot affirm that there will not be transmission. So extra precaution must be taken," said Gadelha.
Brazilian health officials also said on Thursday they had confirmed two cases of transmission through blood transfusions.
The ongoing outbreak of Zika infections, which has been linked to more than 4,000 suspected cases of a birth defect in Brazil, started in Brazil's Northeast and has since spread and been locally transmitted in more than 30 countries, according to the World Health Organization.
Though presence of the Zika virus has been identified in 17 cases of babies with microcephaly, as the condition is known, there is no solid proof that the virus causes it. Babies with microcephaly have abnormally small heads and often have underdeveloped brains.