Puerto Rico Confirms First Case of Zika-Related Microcephaly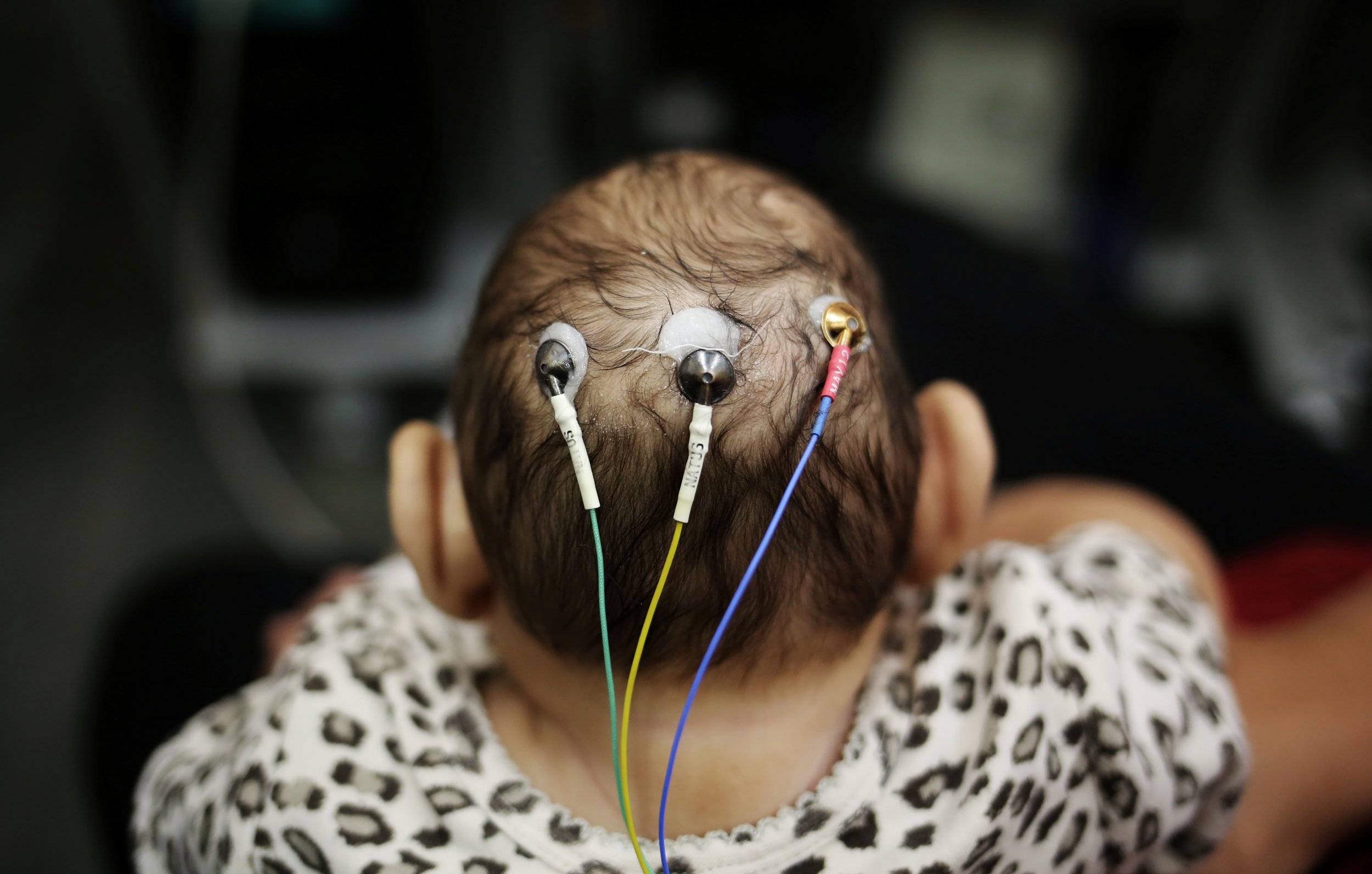 Health officials have confirmed Puerto Rico's first case of Zika-related microcephaly.
Speaking from San Juan, Health Secretary Ana Rius told reporters on Friday that a fetus, now in the possession of U.S. health officials, was found to have severe microcephaly and also tested positive for the virus. She would not say whether the unidentified woman had an abortion or miscarried, though Rius did inform the public that the infant's condition was diagnosed through a sonogram. She said the woman who donated her fetus did not test positive for Zika or present symptoms.
Rius urged women who are pregnant and have even the slightest concern regarding infection to see a doctor immediately. The U.S. Centers for Disease Control and Prevention (CDC) conducted the testing on the male fetus, and then informed the family. "This case of Zika virus disease in a pregnancy saddens and concerns us as it highlights the potential for additional cases and associated adverse pregnancy outcomes," the CDC said in a written statement.
Until very recently, public health officials and scientists weren't completely sure whether the mosquito-borne virus was the cause behind the rapidly increasing number of microcephaly cases. Since the current Zika outbreak first began a year and a half ago, more than 4,000 infants in Brazil have been born with microcephaly, a condition that leaves infants with abnormally small skulls and incomplete brain development. Other babies also were found to have a range of birth defects and brain scan abnormalities. Last month, the CDC confirmed the virus can cause these pregnancy complications, what clinicians and researchers now label Zika virus congenital syndrome.
According to the Associated Press, Puerto Rico documented 925 cases of Zika, including 128 pregnant women. At least 14 pregnant women infected with the virus gave birth to healthy infants. So far, 27 people have been hospitalized for complications from the Zika virus. Some needed additional care after developing Guillain-Barré syndrome, an autoimmune condition also associated with the Zika virus.
Commenting on the Zika outbreak, Anthony S. Fauci, director the National Institute of Allergy and Infectious Diseases, said this week that Puerto Rico "is on the precipice of a really serious disaster."