Zika Virus is 'Spreading Explosively' and Could Infect Four Million People, WHO Says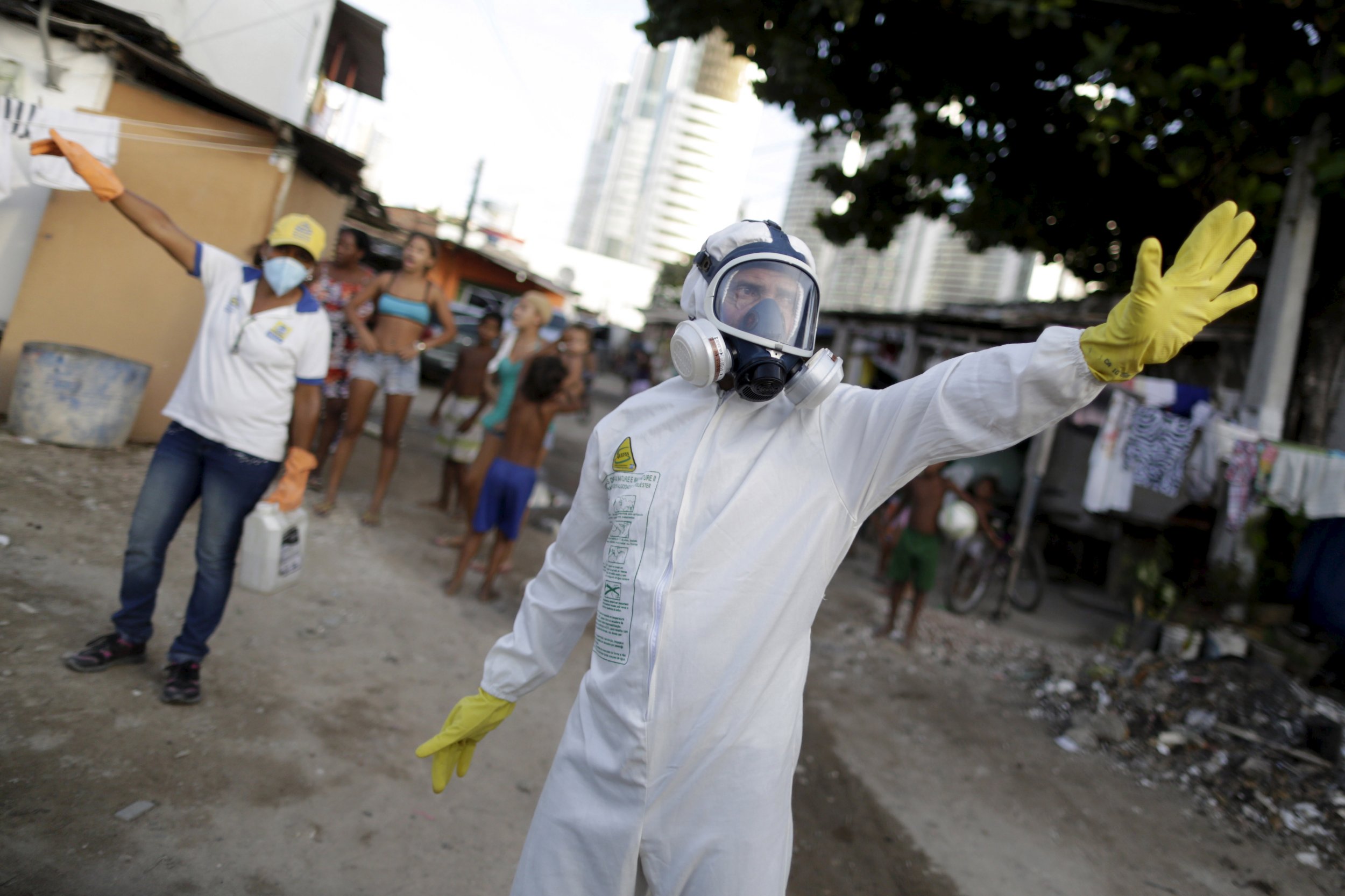 Updated | The Zika virus is "spreading explosively" and could infect up to four million people, the World Health Organization said on Thursday.
New cases of the virus are being seen throughout the Americas and "the level of alarm is extremely high," Dr. Margaret Chan, head of the WHO, said during a meeting in Geneva. As many as three to four million people in the Americas, including 1.5 million in Brazil, could become infected, said Marcos Espinal, WHO's head of communicable diseases at PAHO, the Americas arm of WHO.
The virus, which was first discovered in Uganda in 1947, now has active transmission in two dozen countries and territories in the Americas, the Pacific Islands and Africa, according to the Centers for Disease Control and Prevention (CDC). Zika is a flavivirus related to West Nile, yellow fever, Chikungunya and dengue fever, all of which have made their way to the U.S. in recent years, and is transmitted by Aedes aegypti mosquitoes. It is particularly harmful for babies and pregnant women.
While there is no firmly established link between Zika and microcephaly, a condition that causes babies to be born with abnormally small skulls and brain damage, it's "strongly suspected," said Chan. Around 4,000 babies in Brazil have been born with the condition since October. Lab tests conducted by the CDC also suggest there is a link between Zika and these pregnancy outcomes.
"The increased incidence of microcephaly is particularly alarming, as it places a heart-breaking burden on families and communities," Chan said. She added that warm temperatures associated with the El Nino weather pattern is concerning, as mosquito populations are expected to increase greatly in a number of areas as a result.
The WHO will hold a another emergency meeting to discuss the virus in Geneva on February 1, when it will decide whether the Zika outbreak should be considered an international public health emergency, said Chan.
So far, about 20 people in the U.S. have been diagnosed with Zika, including in Illinois, Florida, Virginia and Arkansas. At a press conference held by the CDC, also on Thursday, CDC Principal Deputy Director Dr. Anne Schuchat said health officials have not yet seen a case of local transmission, and all patients from the U.S. acquired the virus while traveling to affected countries.
Last week, the CDC issued travel advisories related to the Zika virus outbreak, urging caution by any Americans who plan to visit several countries, including Puerto Rico, where 18 people were diagnosed with the virus. Schuchat said the CDC also added Zika to its list of notifiable viruses; any locally confirmed case must be reported to U.S. federal health officials for further investigation.
Schuchat notes that if an outbreak were to occur in the U.S., it's effects would be relatively mild. "We have widespread use of air conditioning and mosquito control," she said. "Of course, the virus is fairly new and we will remain vigilant."
Schuchat also noted that most people who become infected with Zika remain asymptomatic, and nearly all patients who fall ill make a full recovery and don't require hospitalization. Signs of infection include fever, rash, muscle and joint pain, red eyes, headaches and vomiting. These symptoms may last for several days to about a week. Treatment for Zika typically involves efforts to alleviate symptoms such as bed rest, drinking plenty of fluids to prevent dehydration and over-the-counter painkillers such as acetaminophen and paracetamol, which will also help to reduce a fever.
At the same briefing, Dr. Anthony S. Fauci, director of the National Institute of Allergy and Infectious Diseases (NIAID), said the National Institutes of Health (NIH) is ramping up research efforts. In the past, the government allocated limited research funds specifically for the Zika virus. However, there is a history of supporting projects on flaviviruses with approximately $97 million annually. He expects additional research funding for Zika will become available.
Currently, the NIH is collaborating with government agencies and academic institutions in the U.S. and affected countries to conduct a variety of studies, including one that investigate links between Zika and Guillain-Barré syndrome, a type of autoimmune condition in which the immune system attacks the nerves.
The NIAID is also expediting research on potential Zika vaccine candidates. Fauci said the NIAID is utilizing the systems already has in place that were used to develop vaccines for the West Nile virus and dengue fever. In particular, Fauci said the vaccine for West Nile was successful in phase one clinical trial.
However, at that time the NIH wasn't able to find pharmaceutical companies to partner with for further research, which is why subsequent trials were never conducted. "I do not anticipate that we will have any problems partnering with pharmaceutical partners now," he said.
This article has been updated with details of the CDC briefing.