Inside This Week's Magazine: Zika Virus, Hasidic Sex Abuse and Surfing Hotspots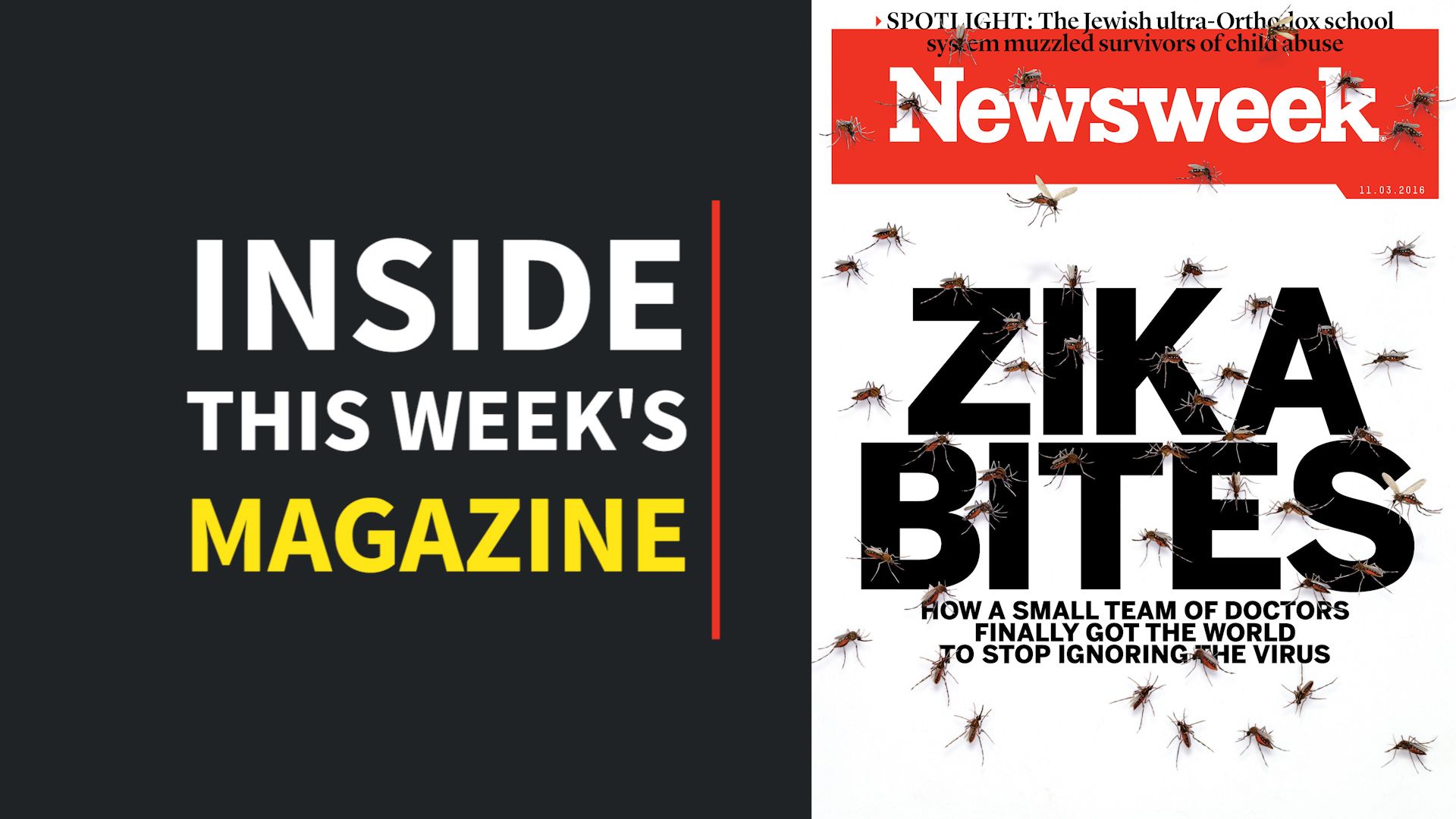 In this week's issue of Newsweek Europe, our cover story is on the Zika virus. We look at how a group of doctors and researchers in Brazil worked together to try and persuade the world and their own government that there was a serious public health hazard from this Dengue fever-like virus. Finally they succeeded, but the threat from the Zika virus is not over.
Also inside the magazine, Elijah Wolfson writes about a sex abuse scandal and cover-up in the Hasidic Jewish community in the United States. Wolfson examines numerous cases in which adults, who were meant to be looking after children, abused them, and their superiors turned a blind eye.
In our Downtime section this week, we devote the whole section to a summer travel special. Our writers offer their top tips for where to go surfing, scuba diving, snorkelling and wild swimming.
All this and more in the new issue of Newsweek Europe, on sale now.